free gentle jewelry cleaner with your first order after joining and free shipping with every order!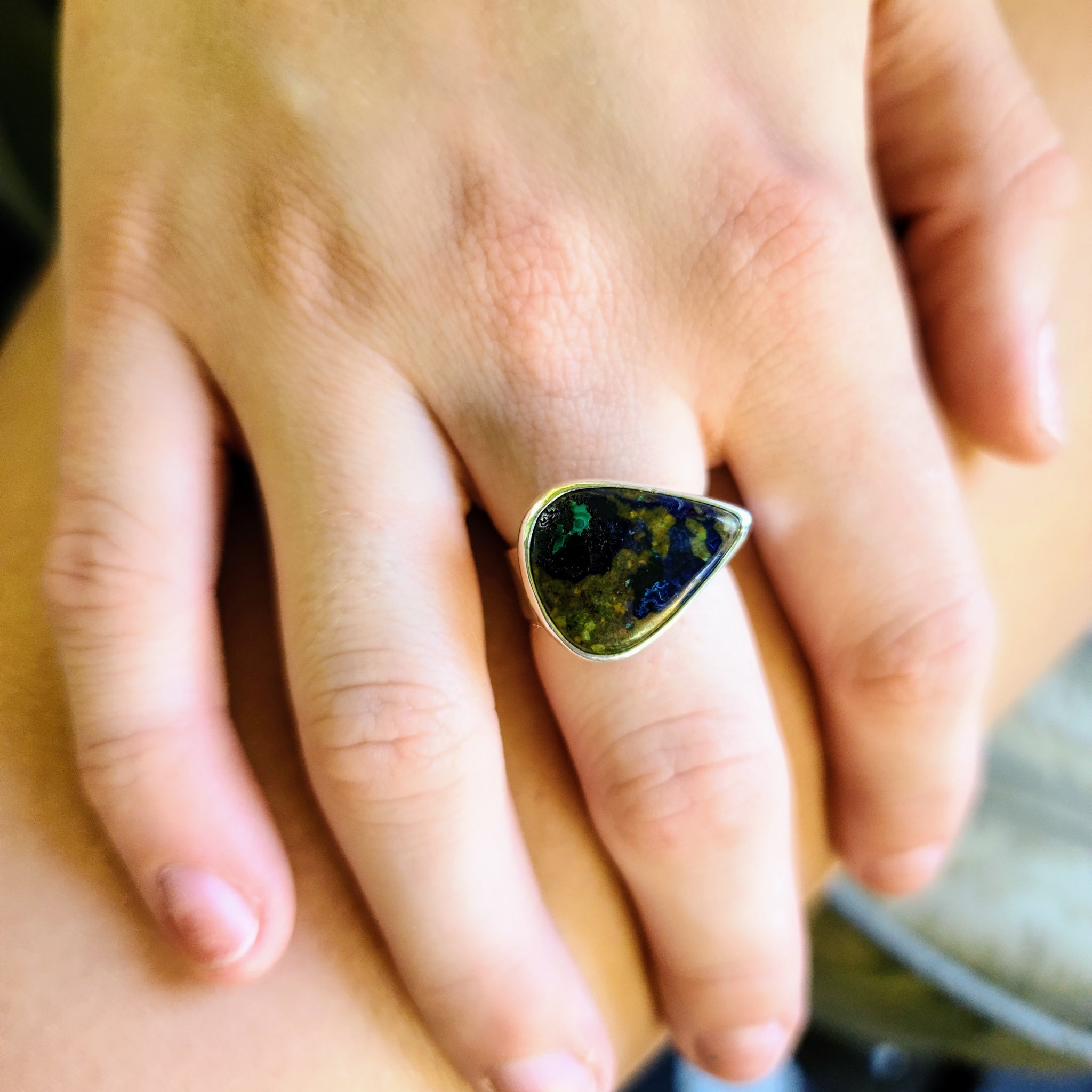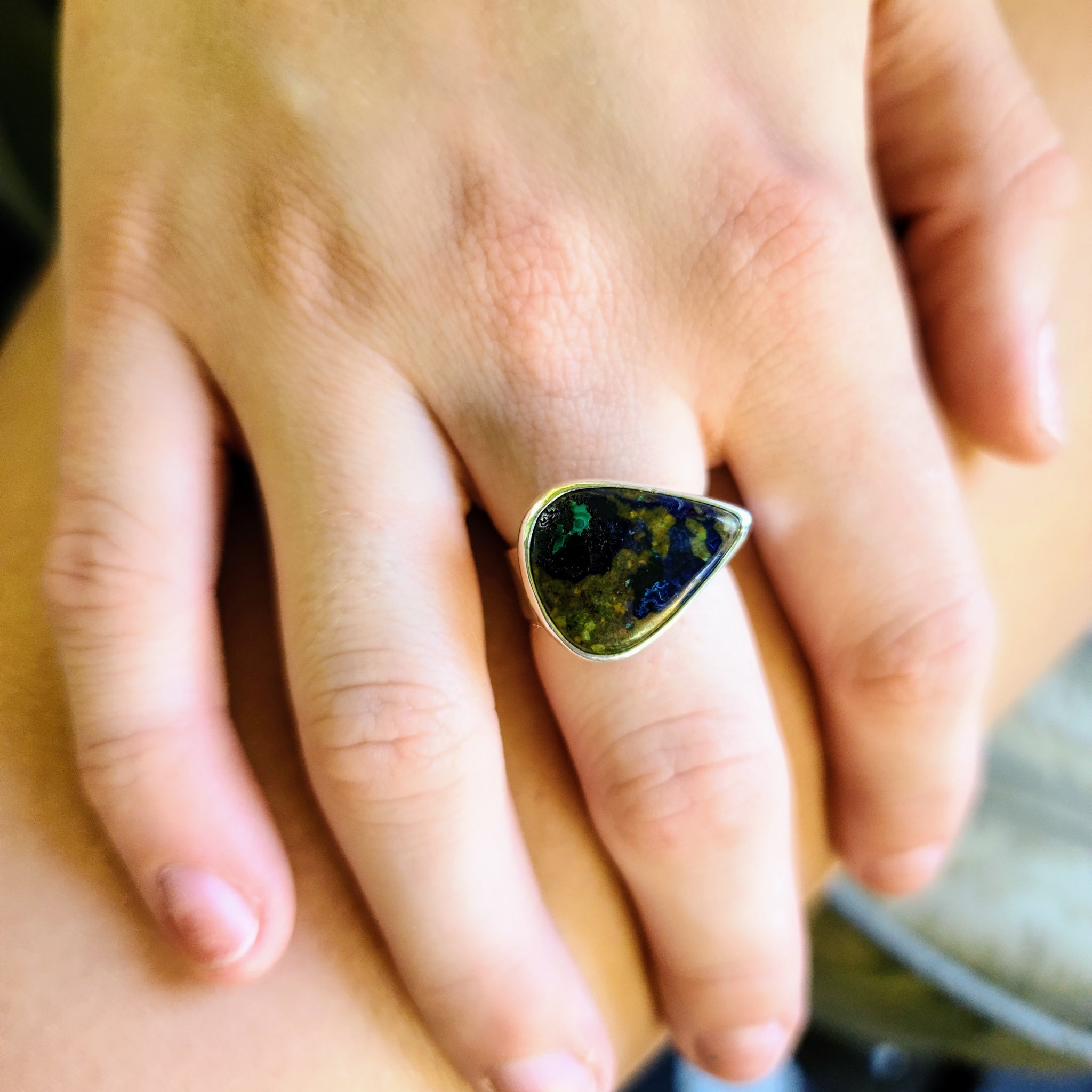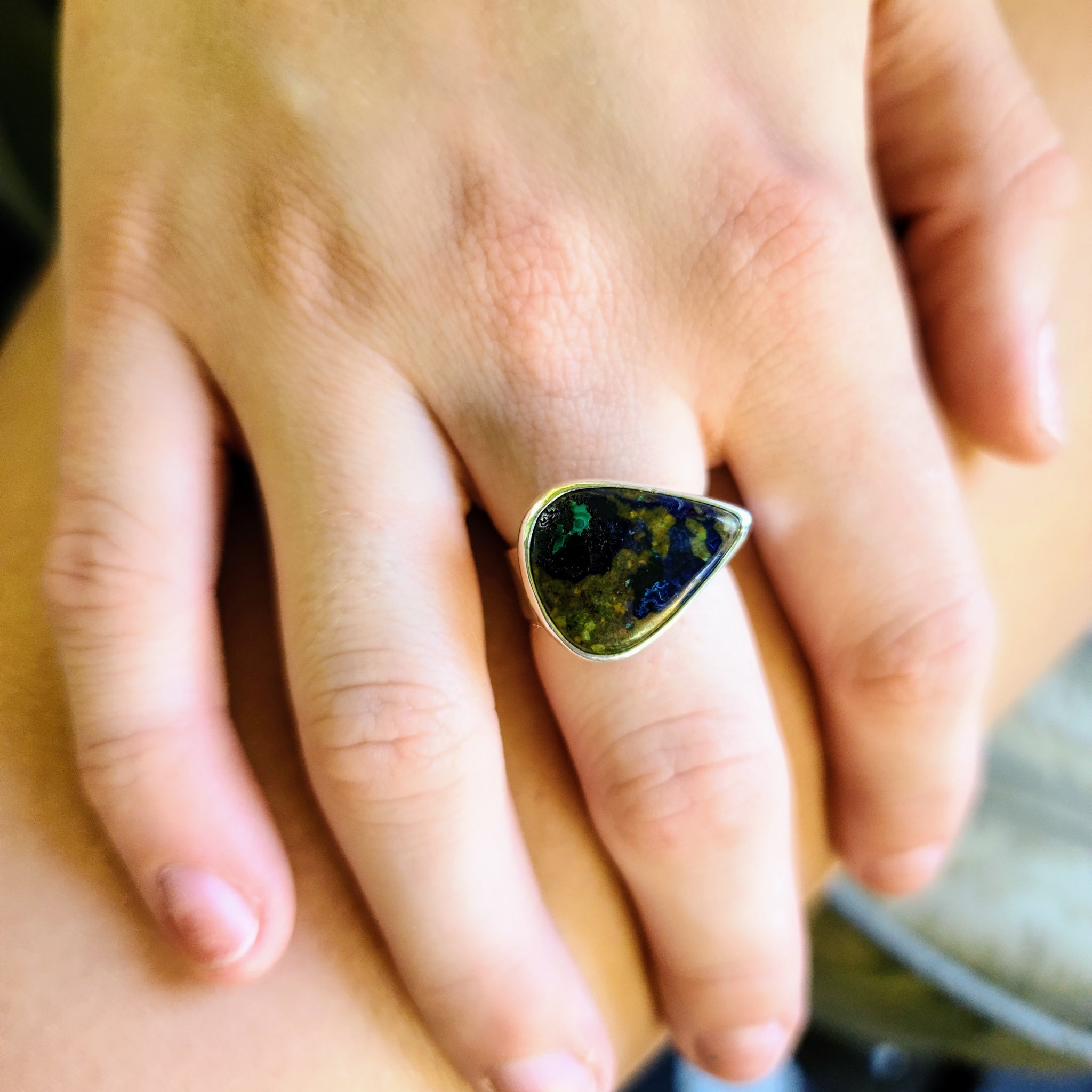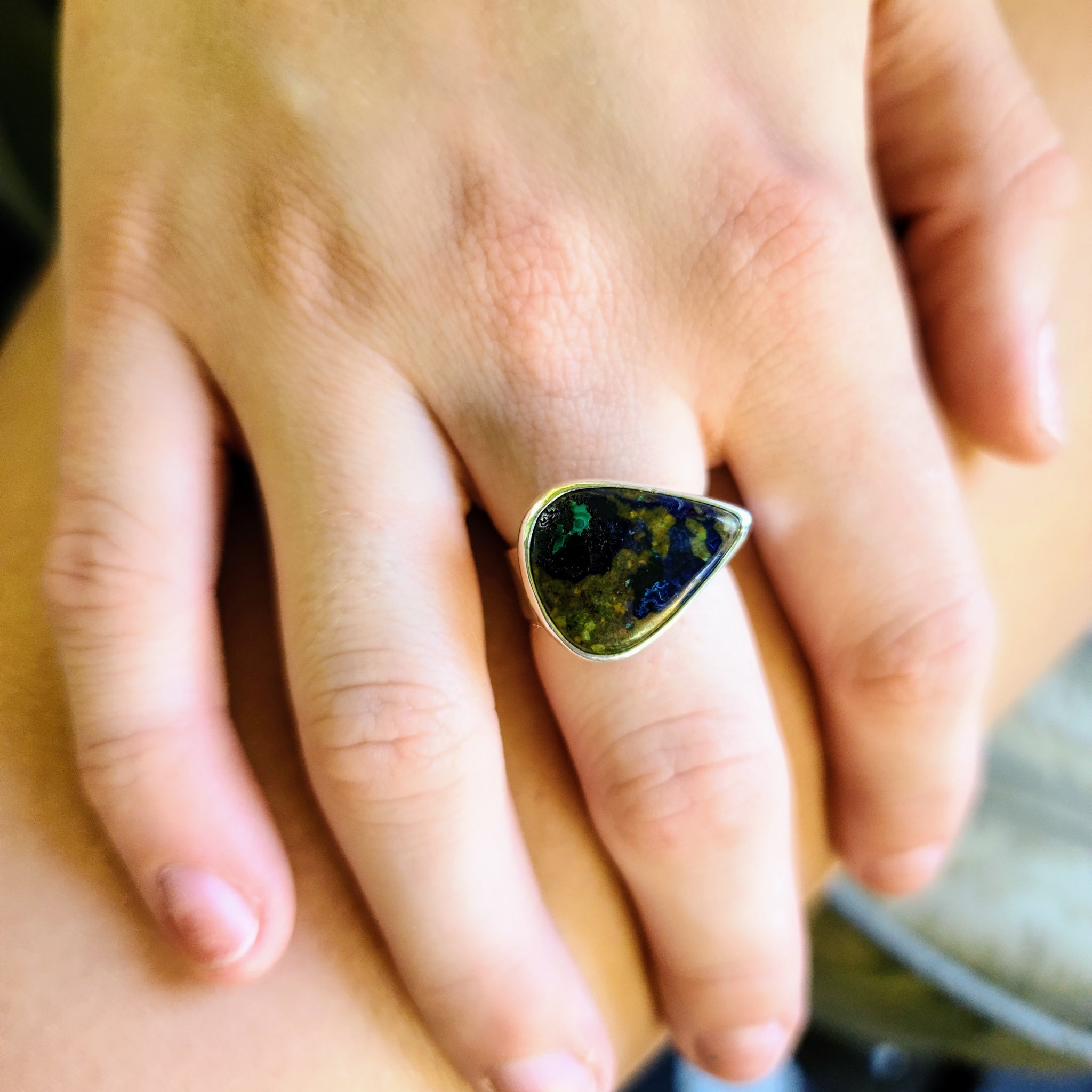 Pear Shape Malachite Azurite Adjustable Ring
Malachite Azurite is such an interesting stone, having mostly blue and some green flecks. The hammered band is adjustable, put in the notes with your order approximately what size you would like me to adjust it to.  Keep in mind that with wider bands you need to go up a little bit in size.
Sterling Silver

Stone size .75 inches by 5/8 inches

Adjustable ring size 7 to size 9.5 

Handmade
One of a kind