free gentle jewelry cleaner with your first order after joining and free shipping with every order!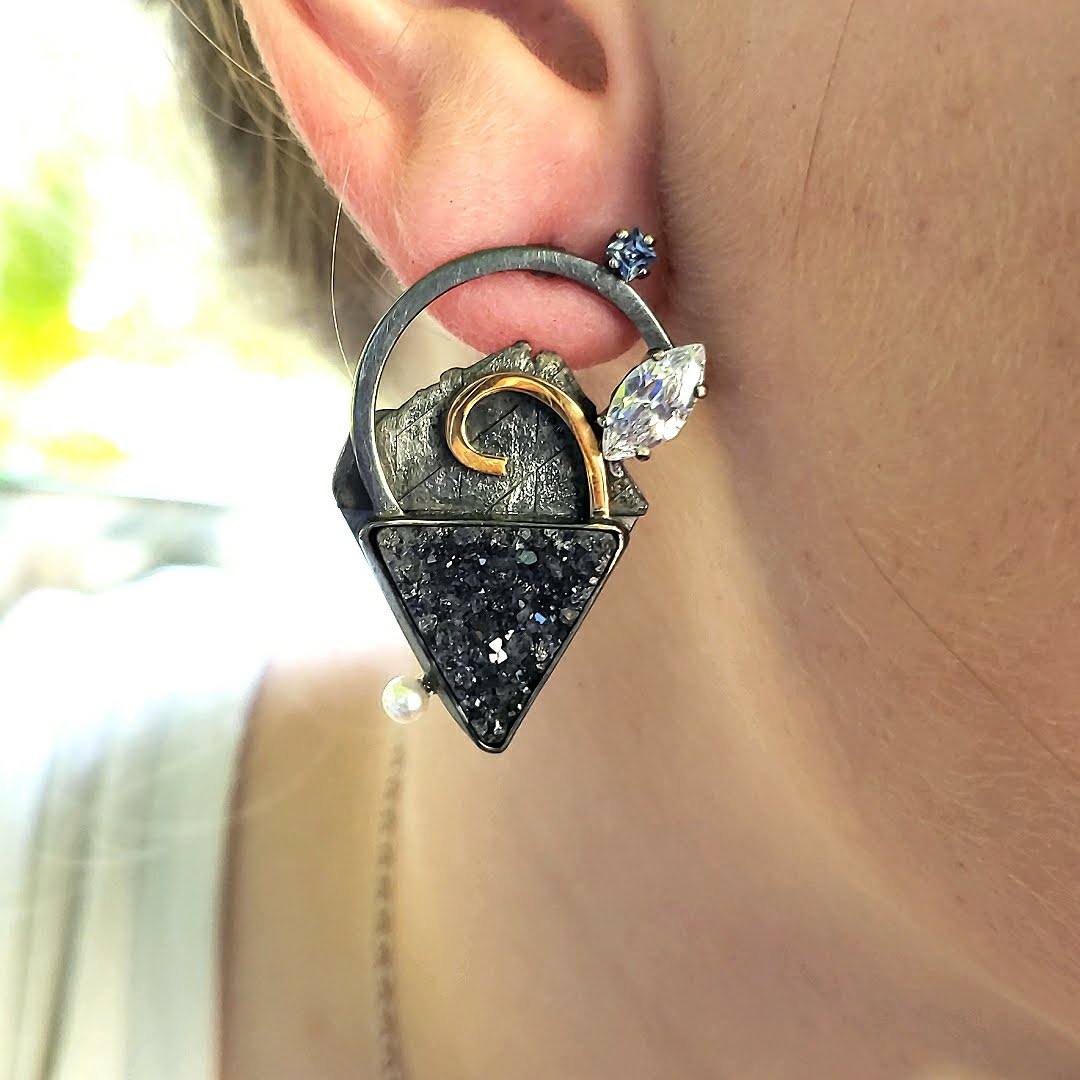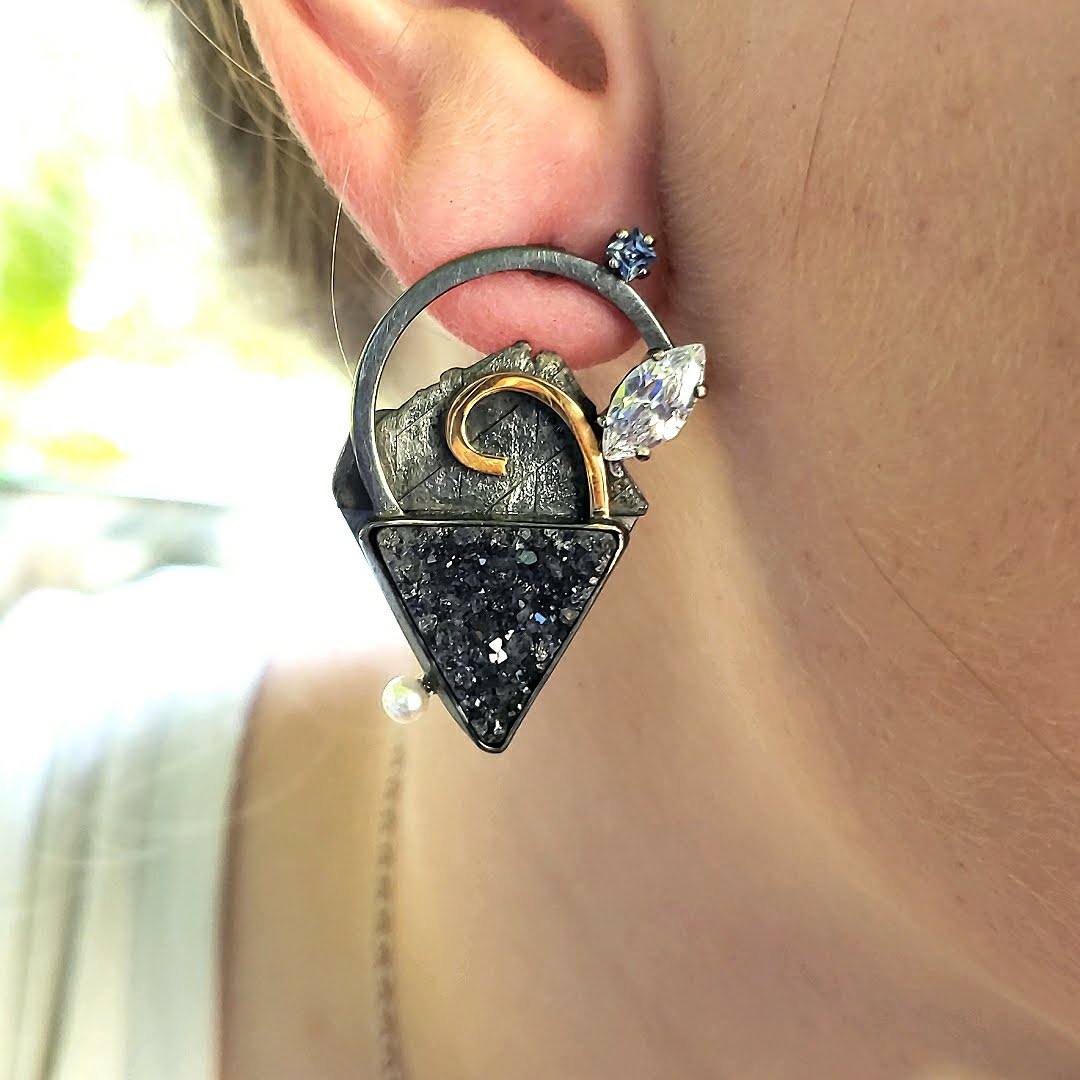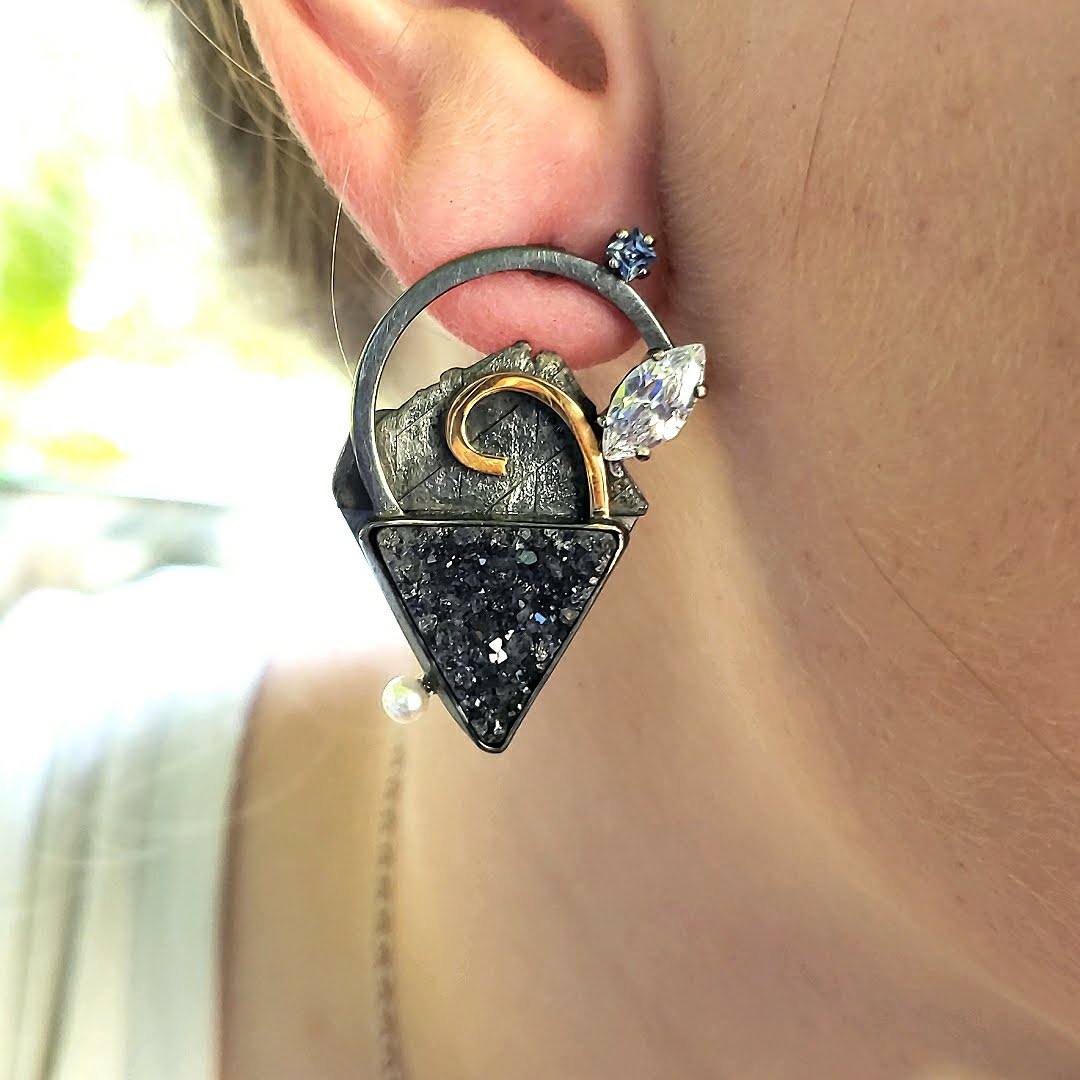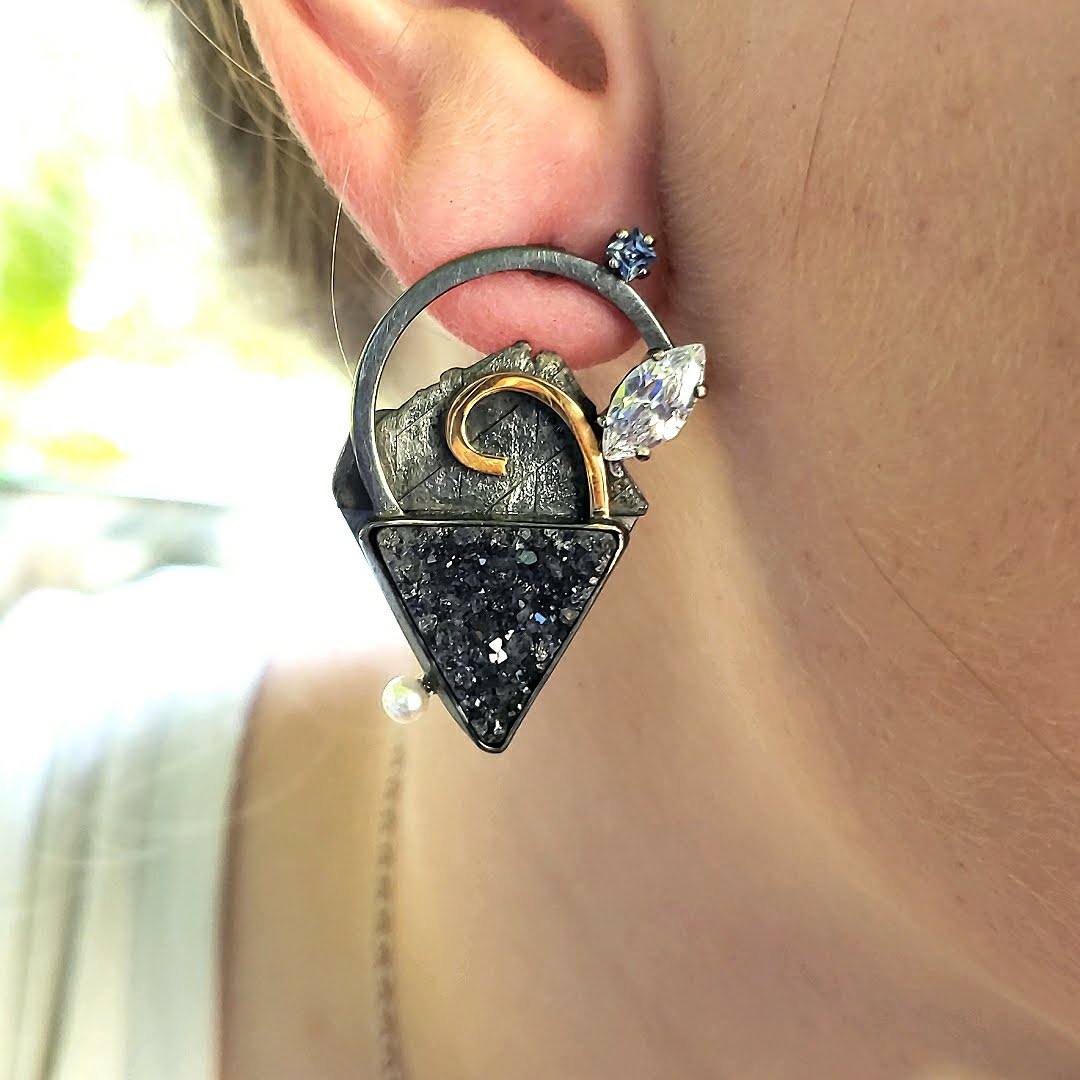 Black Drusy Earrings
Rich and twinkley black Drusy asymmetric earrings with blue Sapphire, Cubic Zirconia and Freshwater Pearls.  Oxidized Sterling Silver with 18k Gold accent, Shibuishi used as a focal point in the earrings.  Shibuishi is a Japanese metal blend, made in our studios.  Stainless Steel posts.
1.5 inches long by 1.25 inches wide
Surgical Steel Post
One of a kind
Handmade