free gentle jewelry cleaner with your first order after joining and free shipping with every order!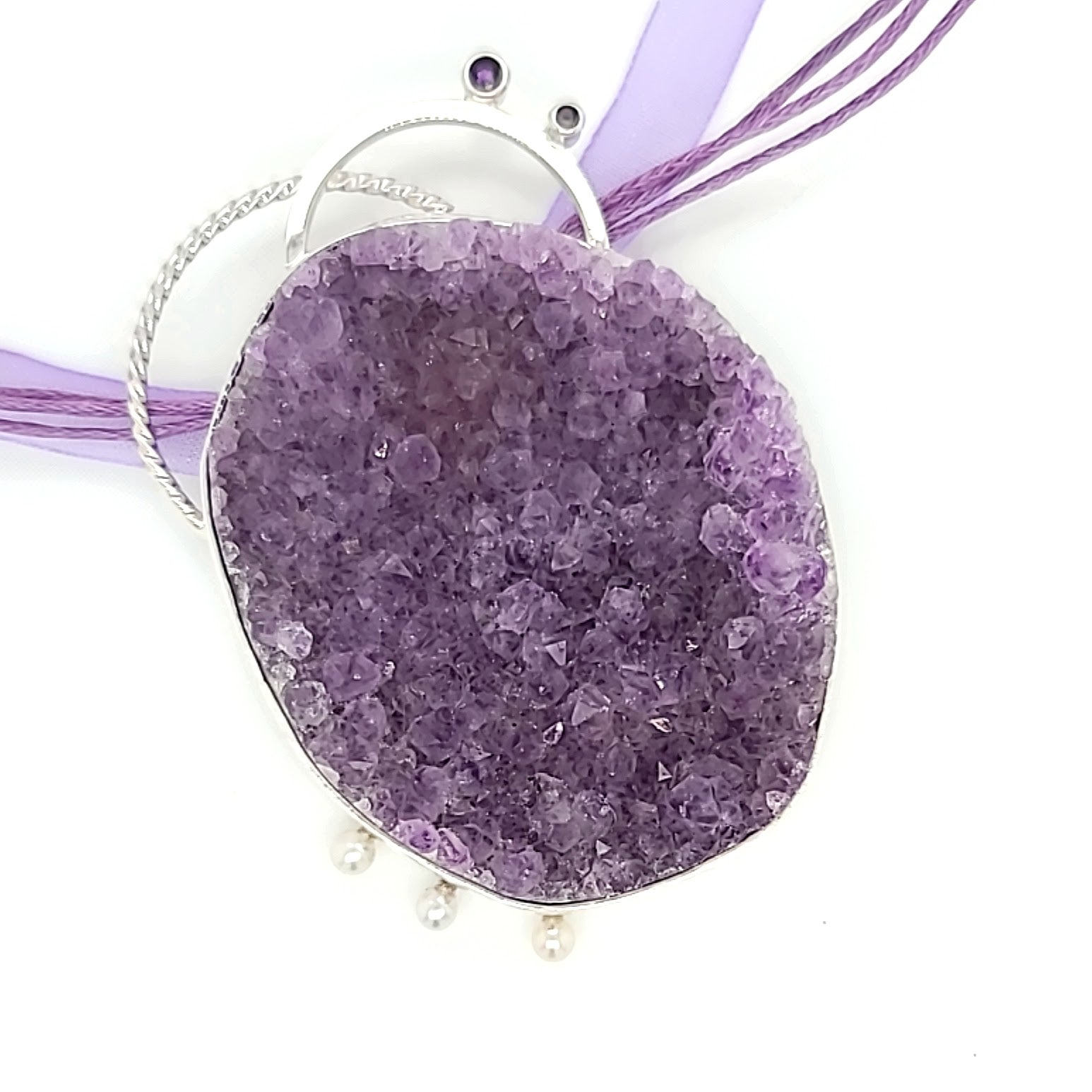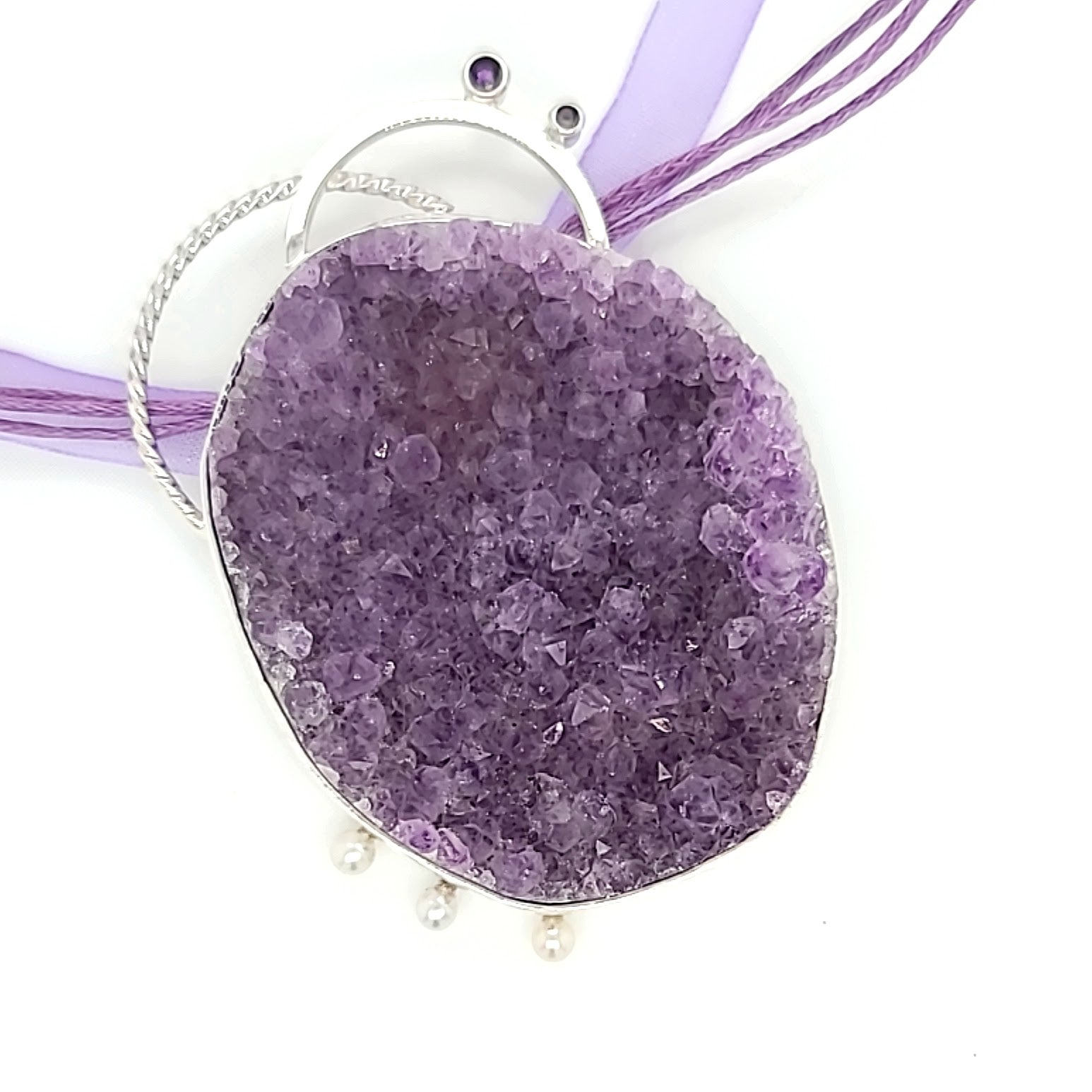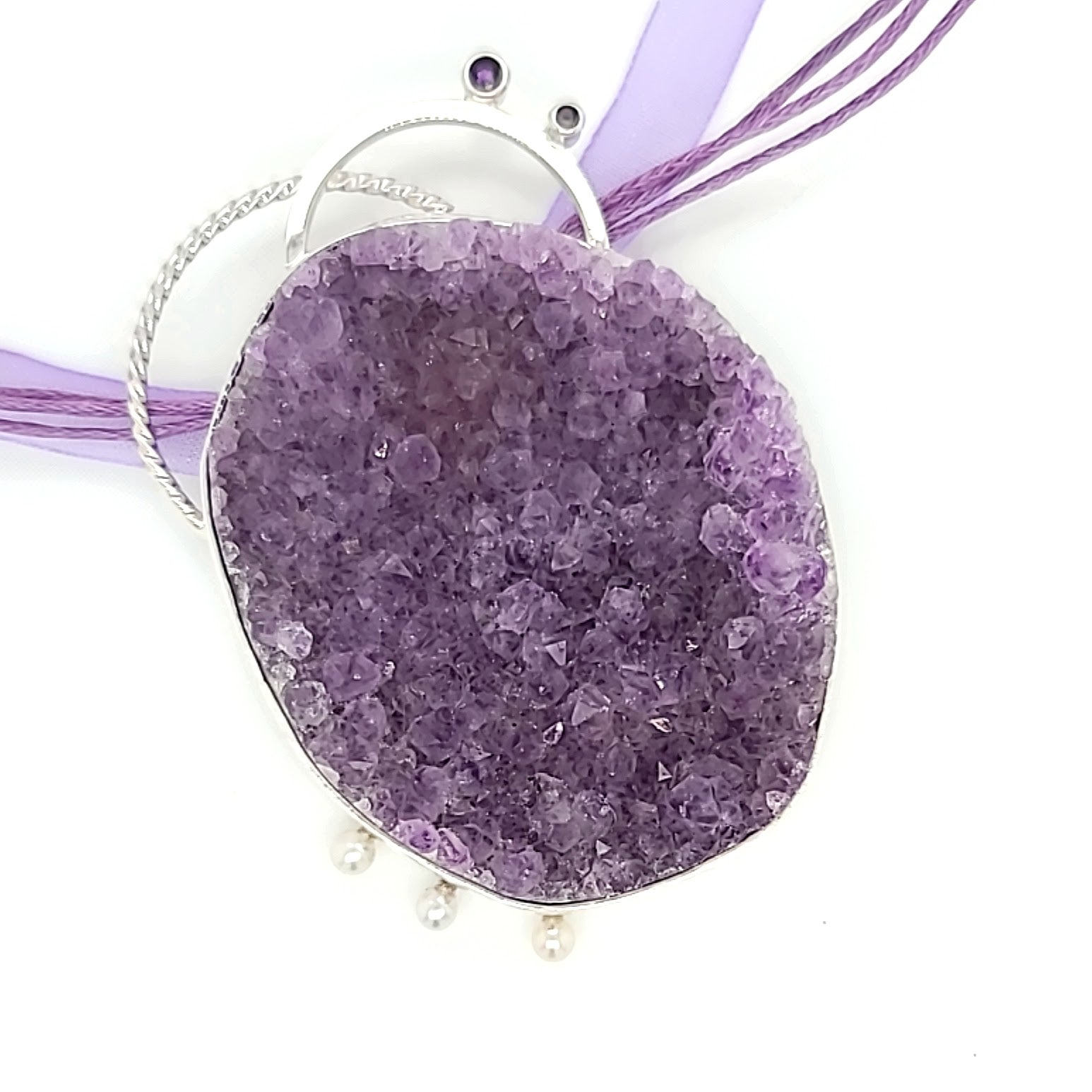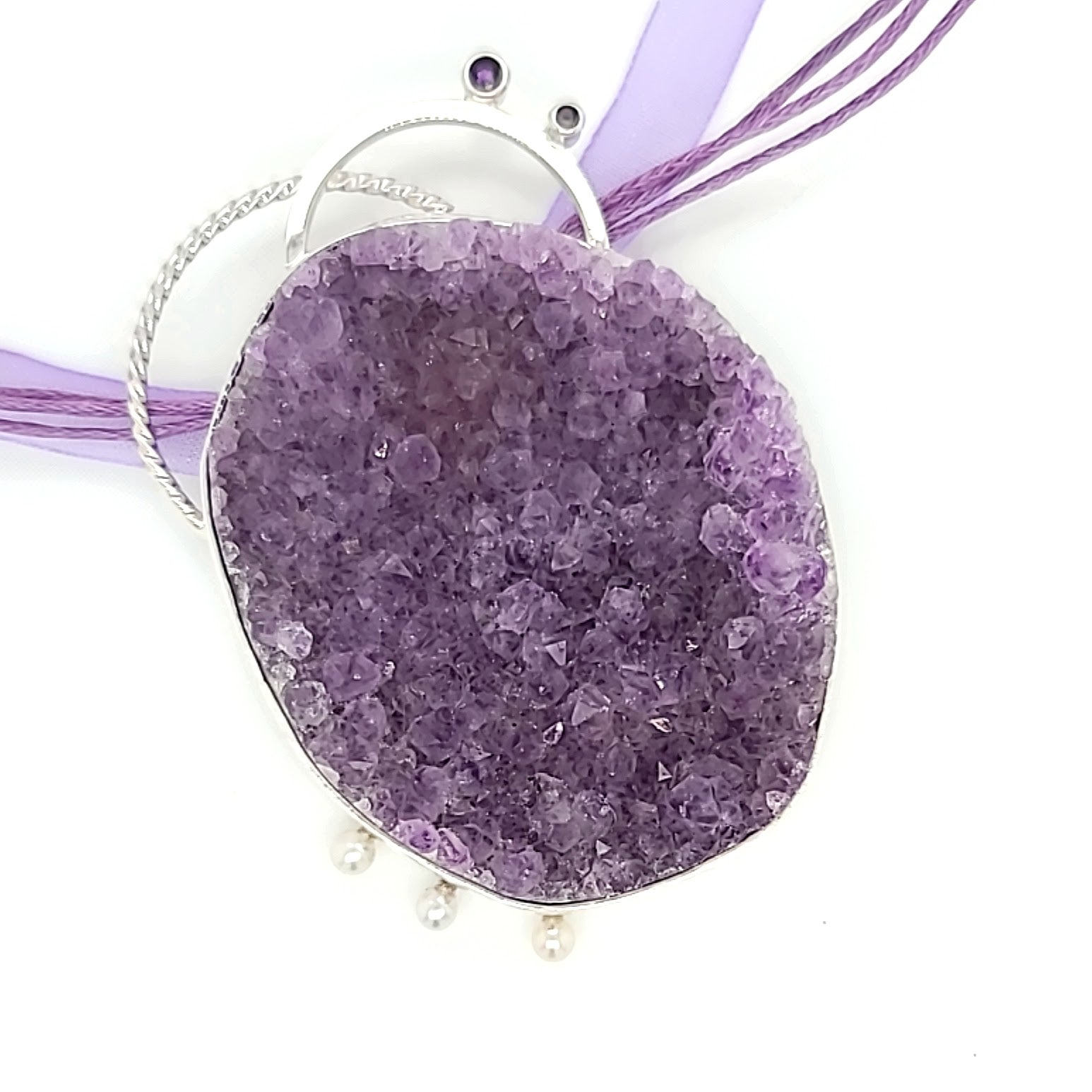 Amethyst Crystal Combination Pin/Pendant
Wow, is this piece special!  Dramatic Amethyst crystals cover this wonderfully versatile combination pin/pendant.  Nice and large, sure to attract attention.  Set in Sterling Silver with Faceted Amethyst and Freshwater Pearls.  
2.75 inches long by 1.75 inches wide
Includes Adjustable Ribbon up to 18 inches
One of a kind
Handmade