free gentle jewelry cleaner with your first order after joining and free shipping with every order!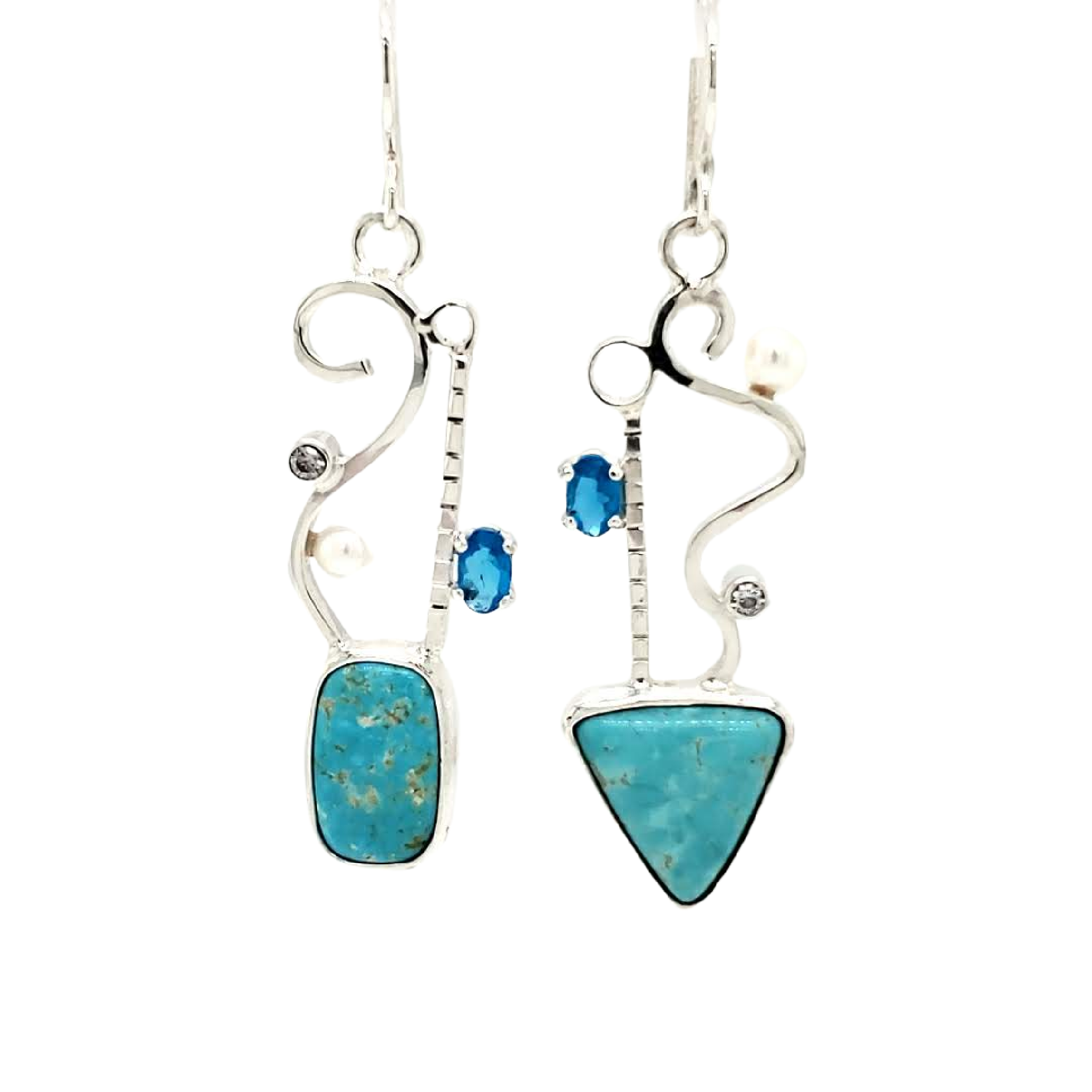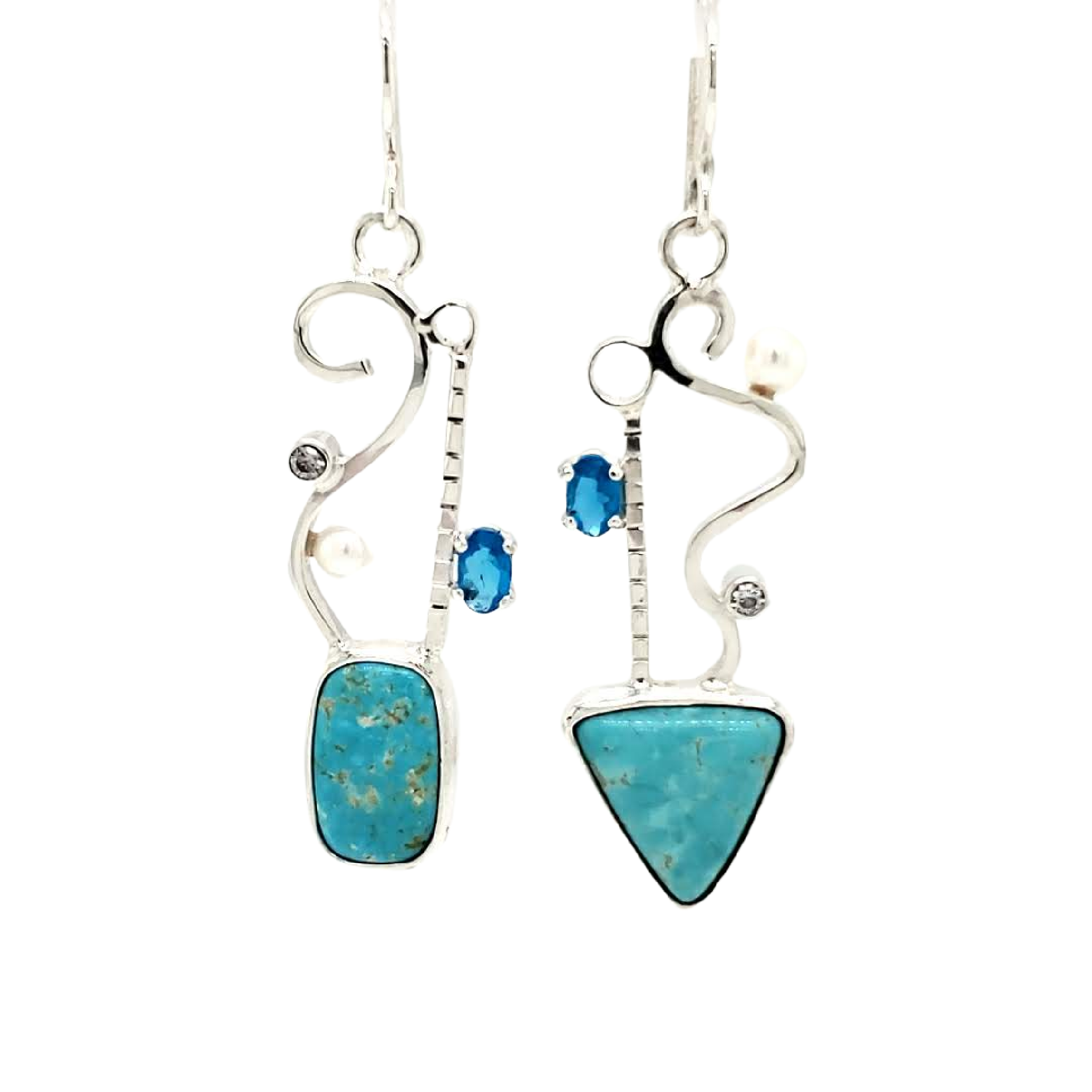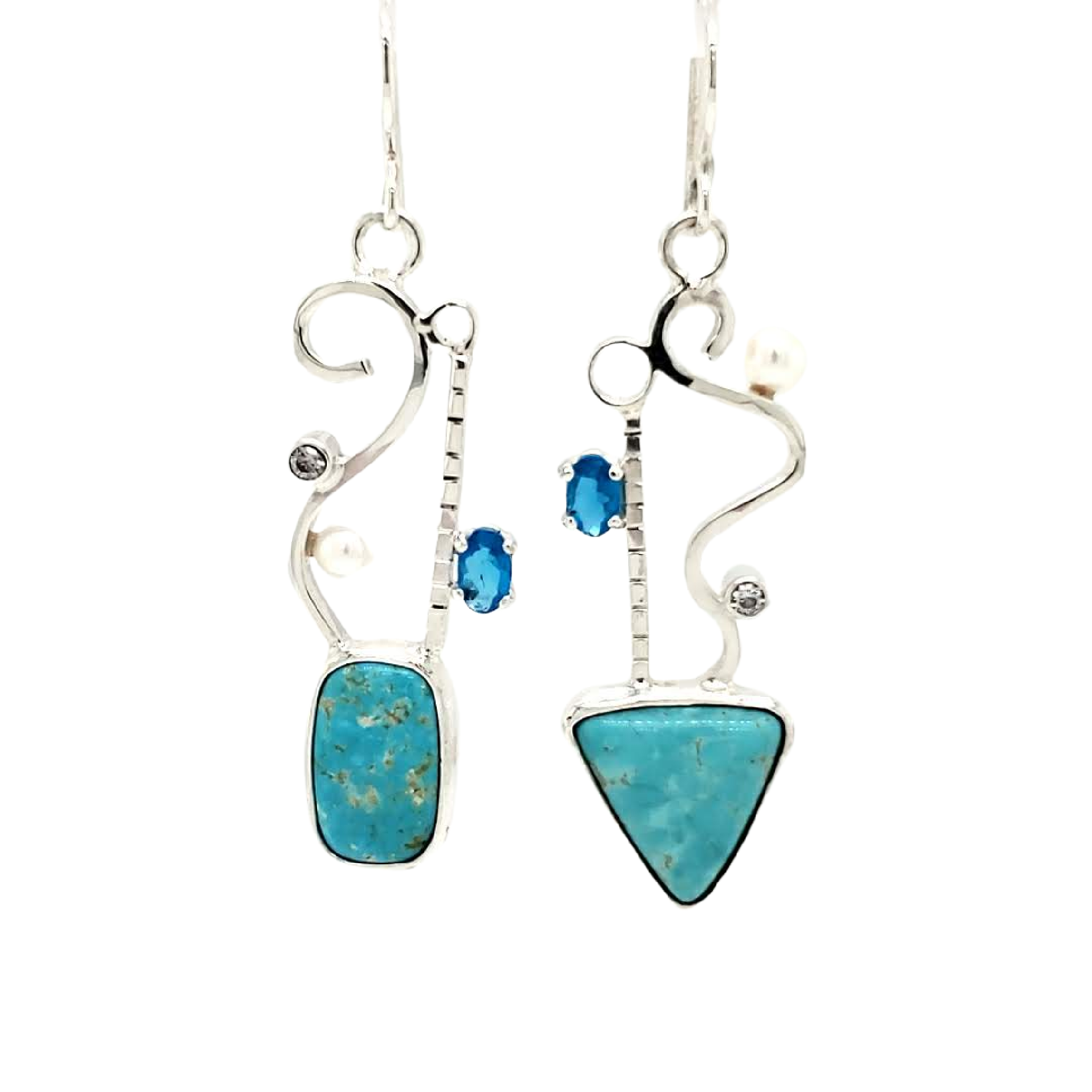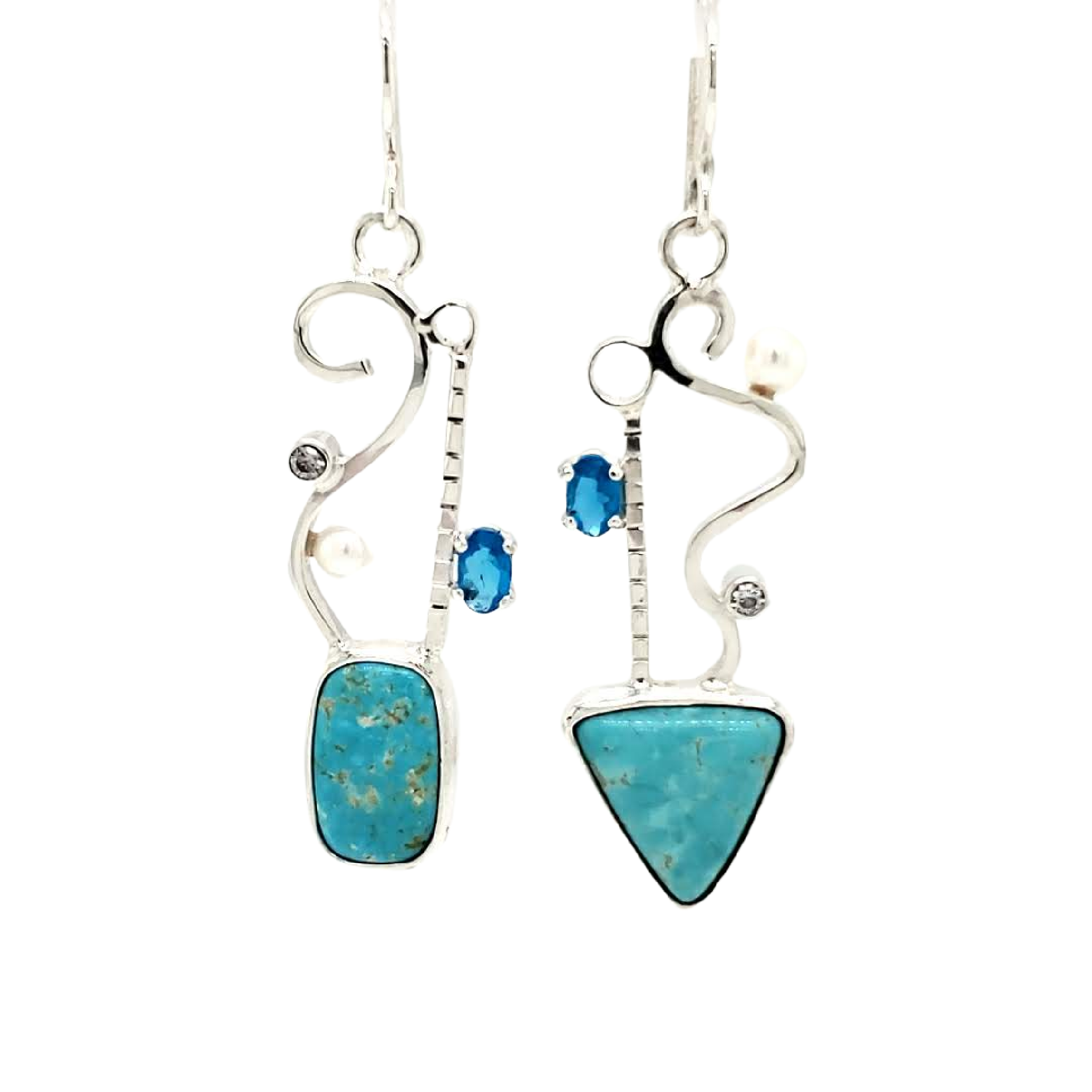 #8 Turquoise Earrings
This dreamy colored Turquoise is called #8, which is mined in Nevada, USA.  Asymmetric and set in Sterling Silver with Apetite, Cubic Zirconia and Freshwater Pearls.  Handmade and one of a kind.   Sterling Silver French Hooks.
1.75 inches long by .5 inches wide