free gentle jewelry cleaner with your first order after joining and free shipping with every order!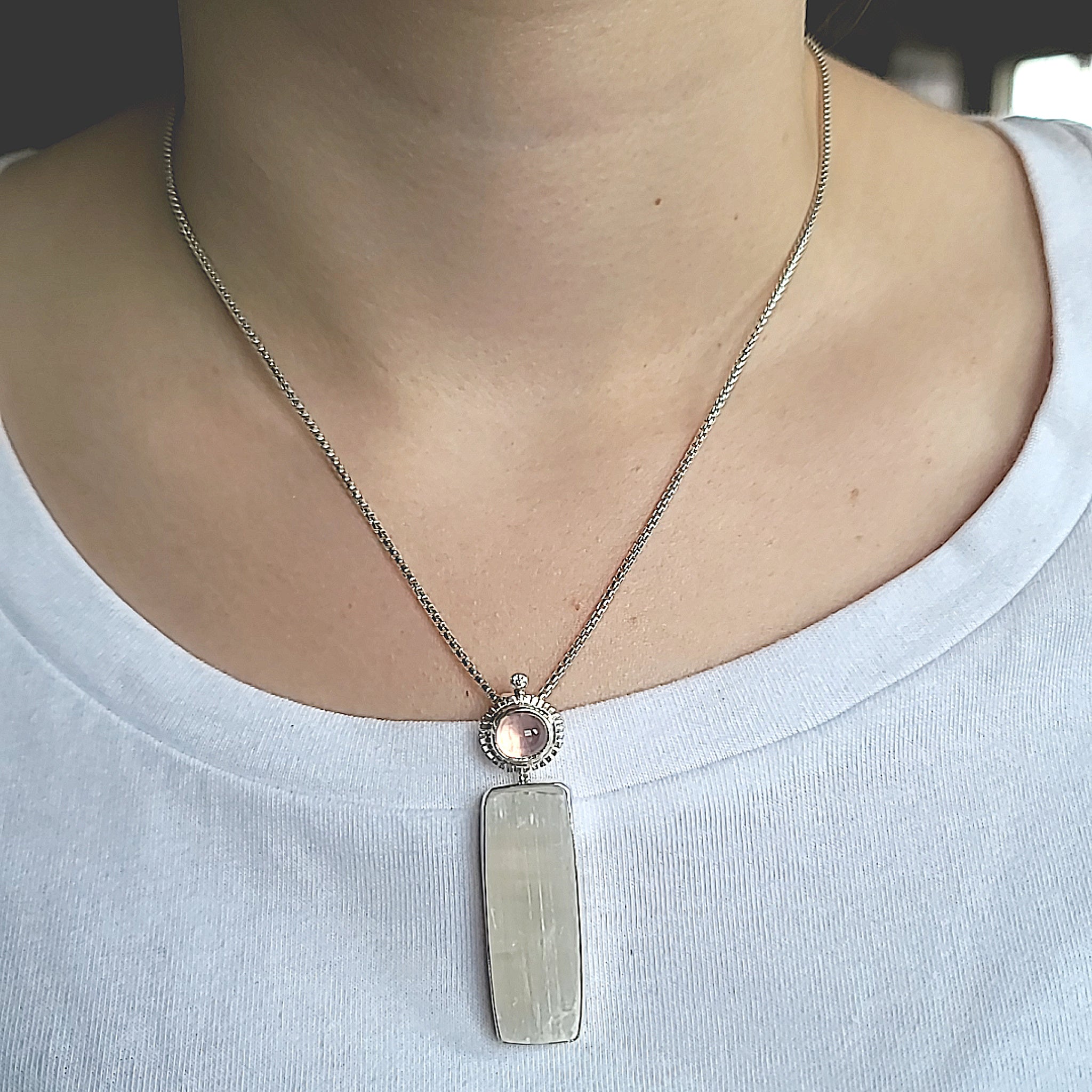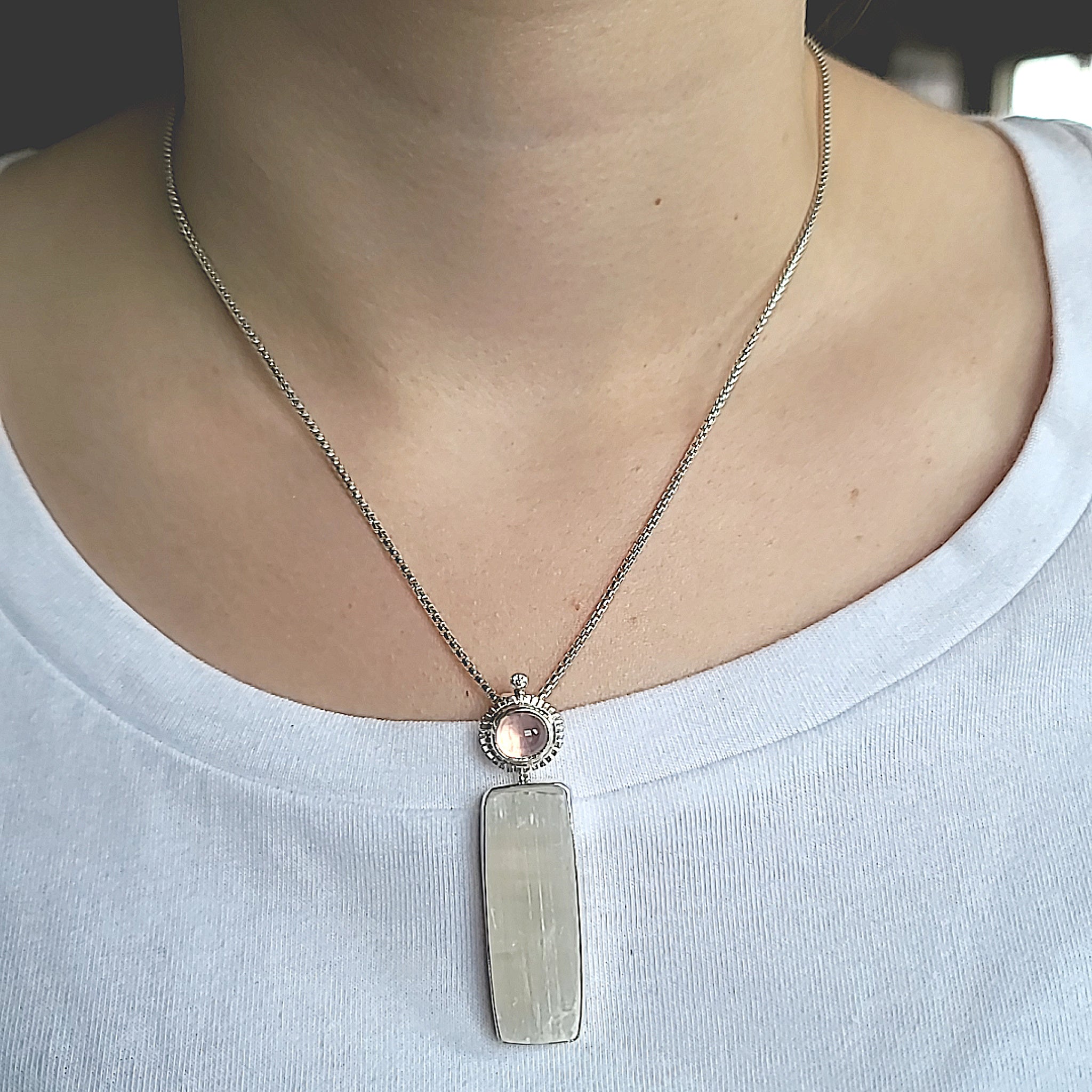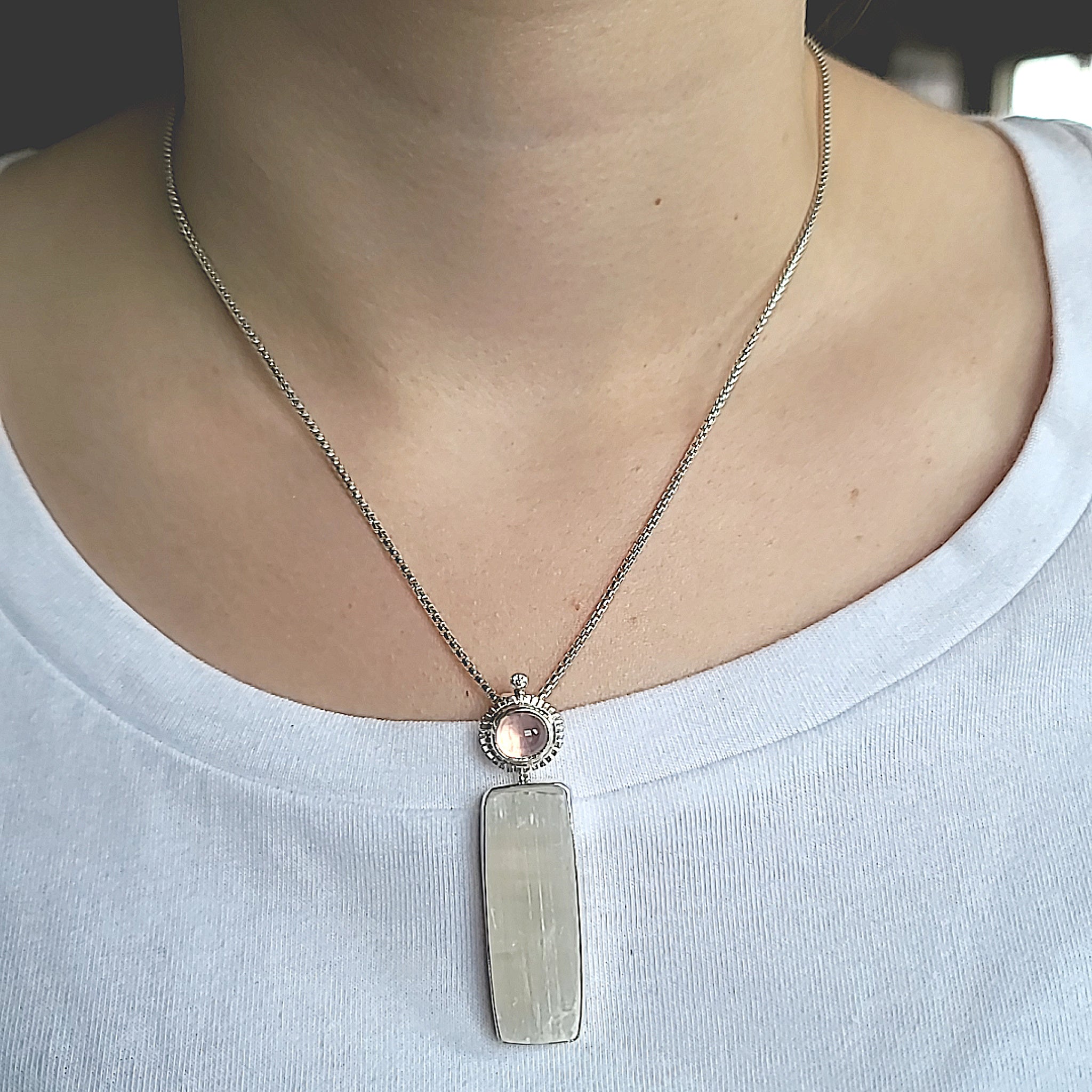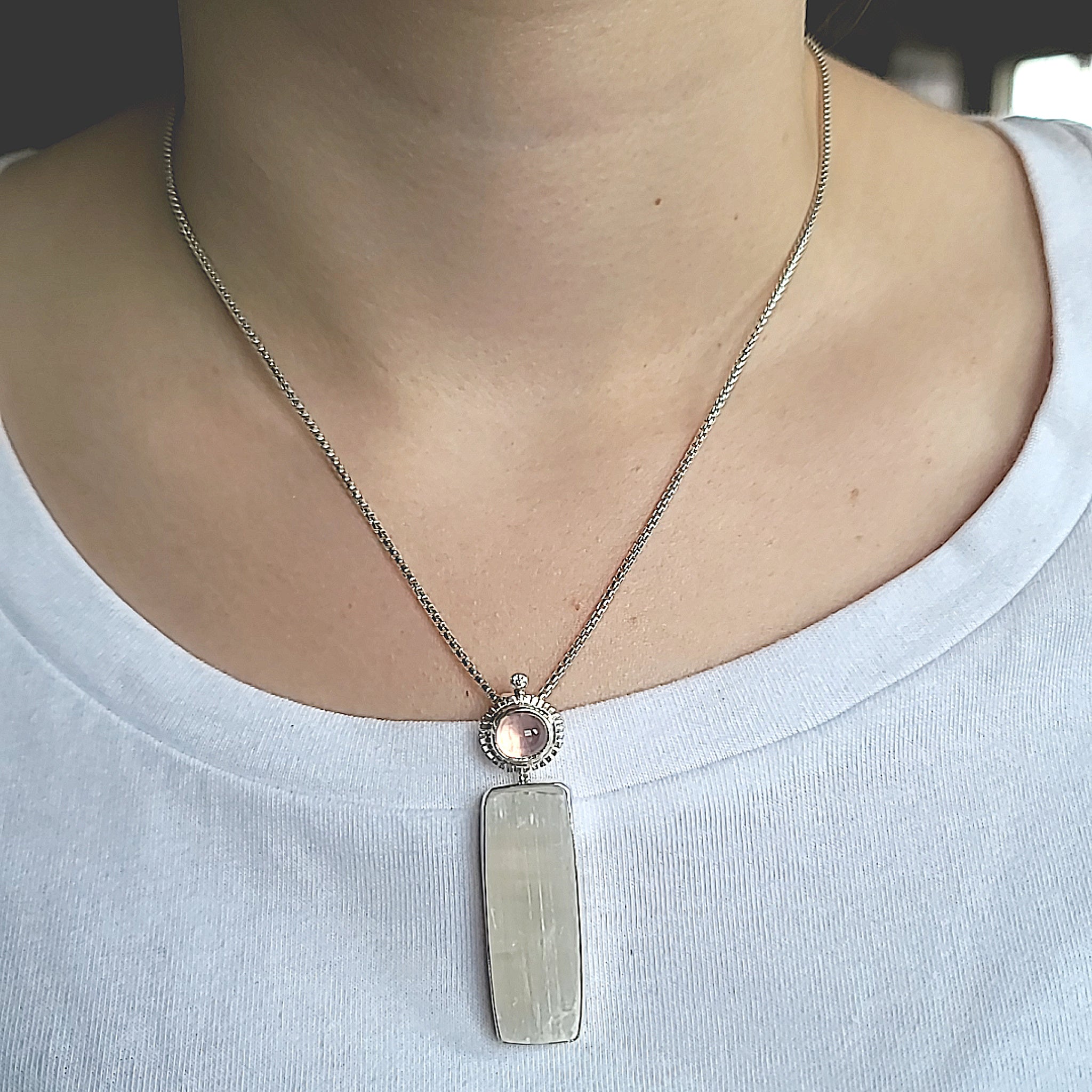 Selenite and Rose Quartz Pendant
Selenite is a wonderful glowing white stone.  Selenite is known to clarify our thoughts, ideas and visions.  I have paired it here with Rose Quartz which has universal love properties.  A pendant you can wear because you want the healing properties it offers or just because you love it, or both!
2 inches long by .5 inches wide
Includes an 18 inch Sterling Silver chain
Handmade
One of a kind