free gentle jewelry cleaner with your first order after joining and free shipping with every order!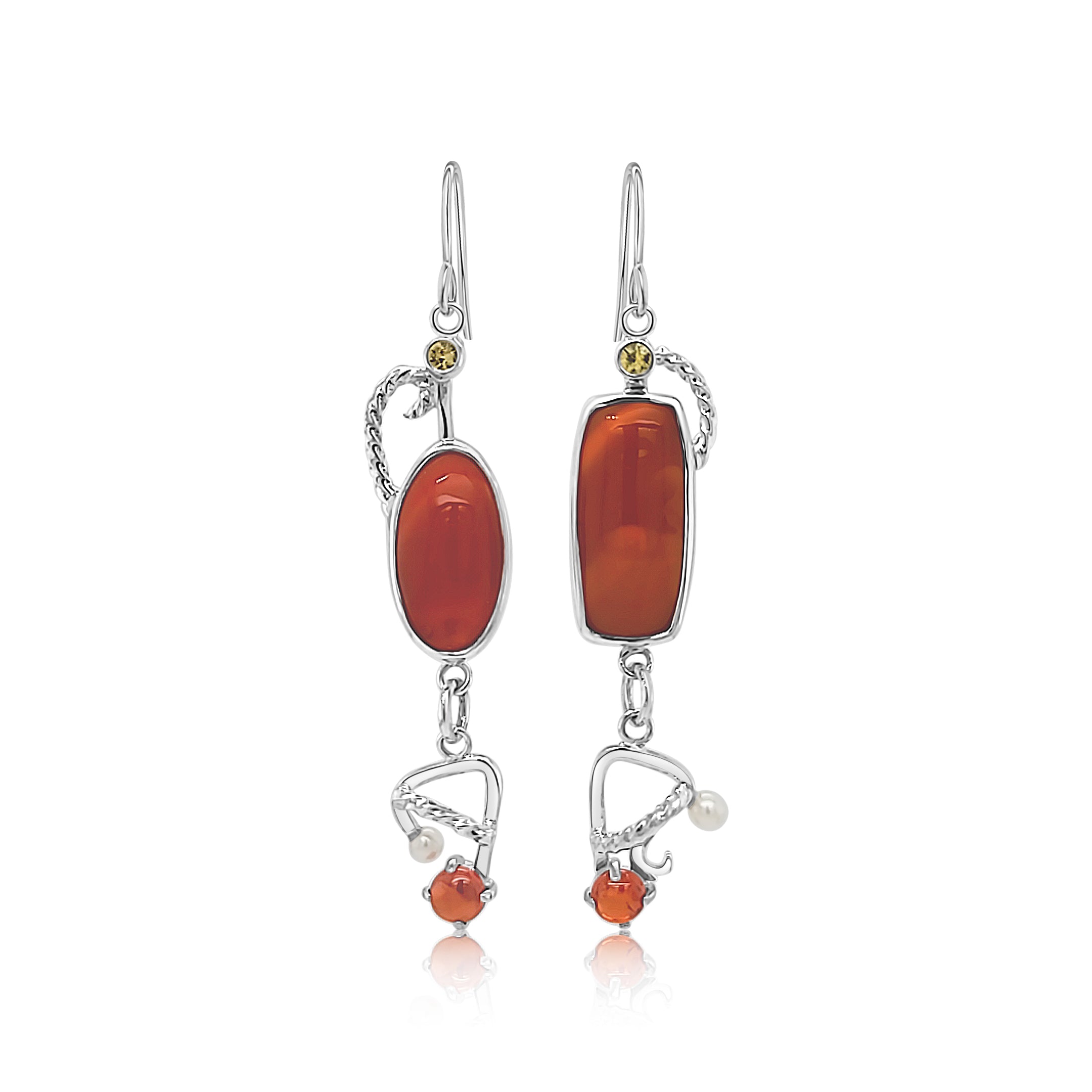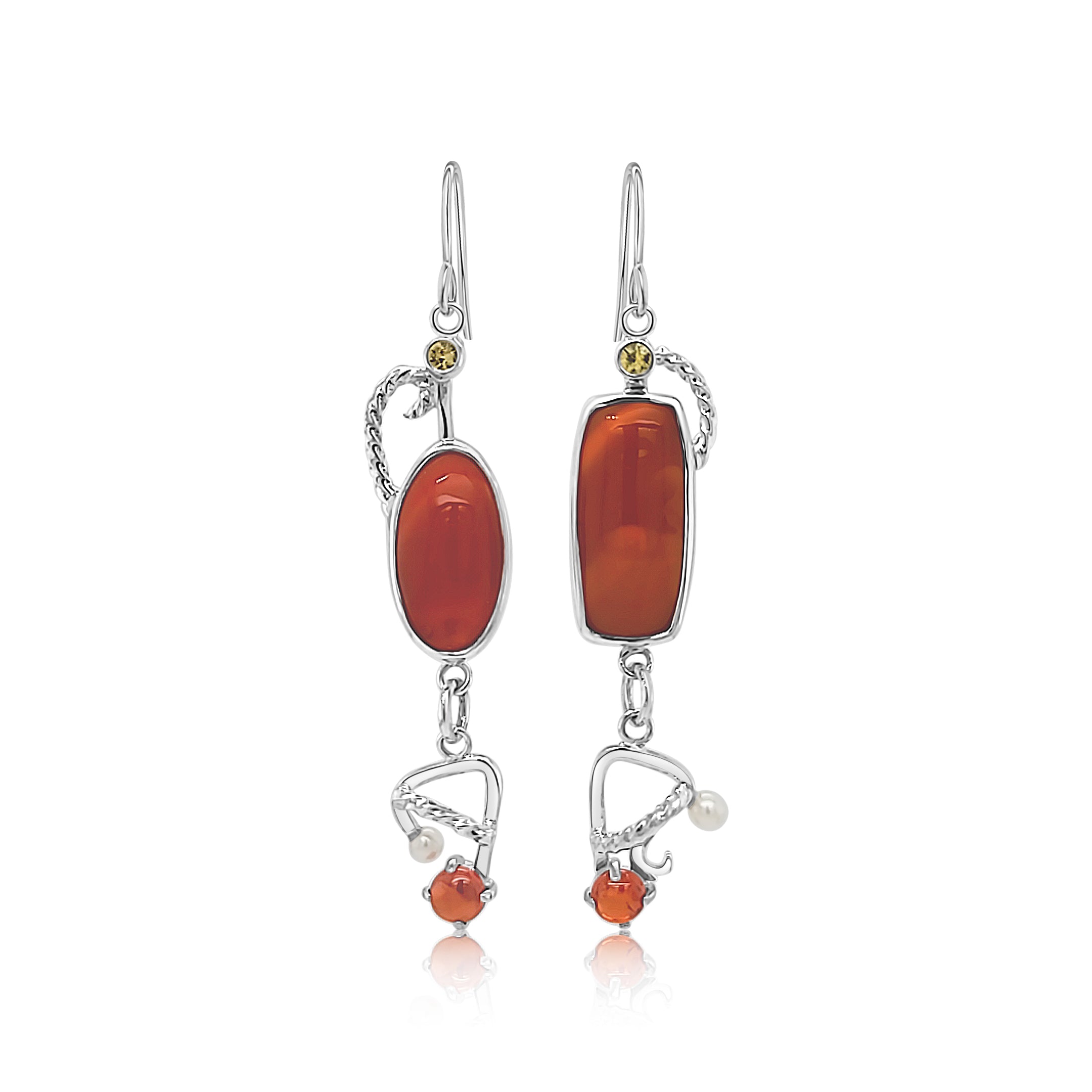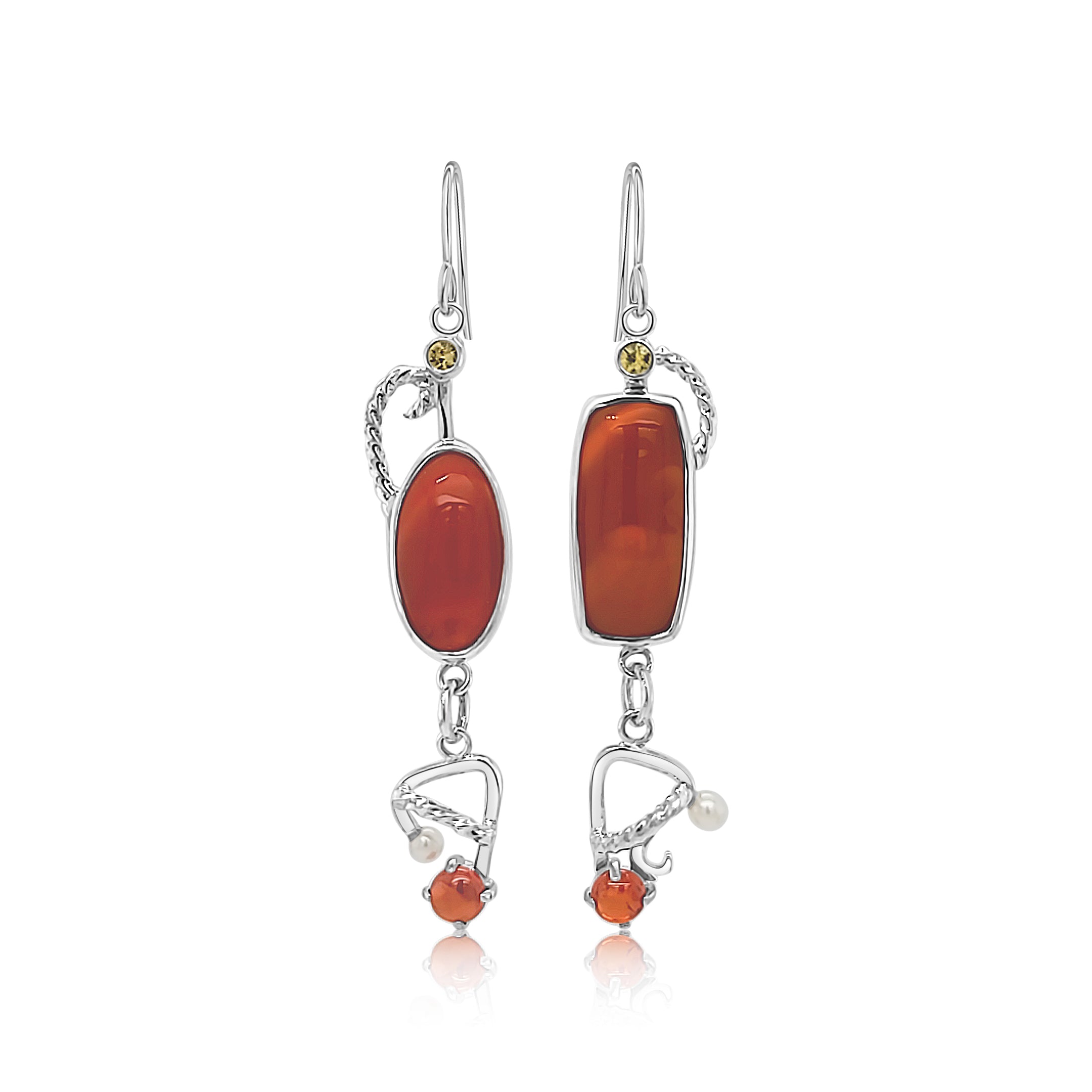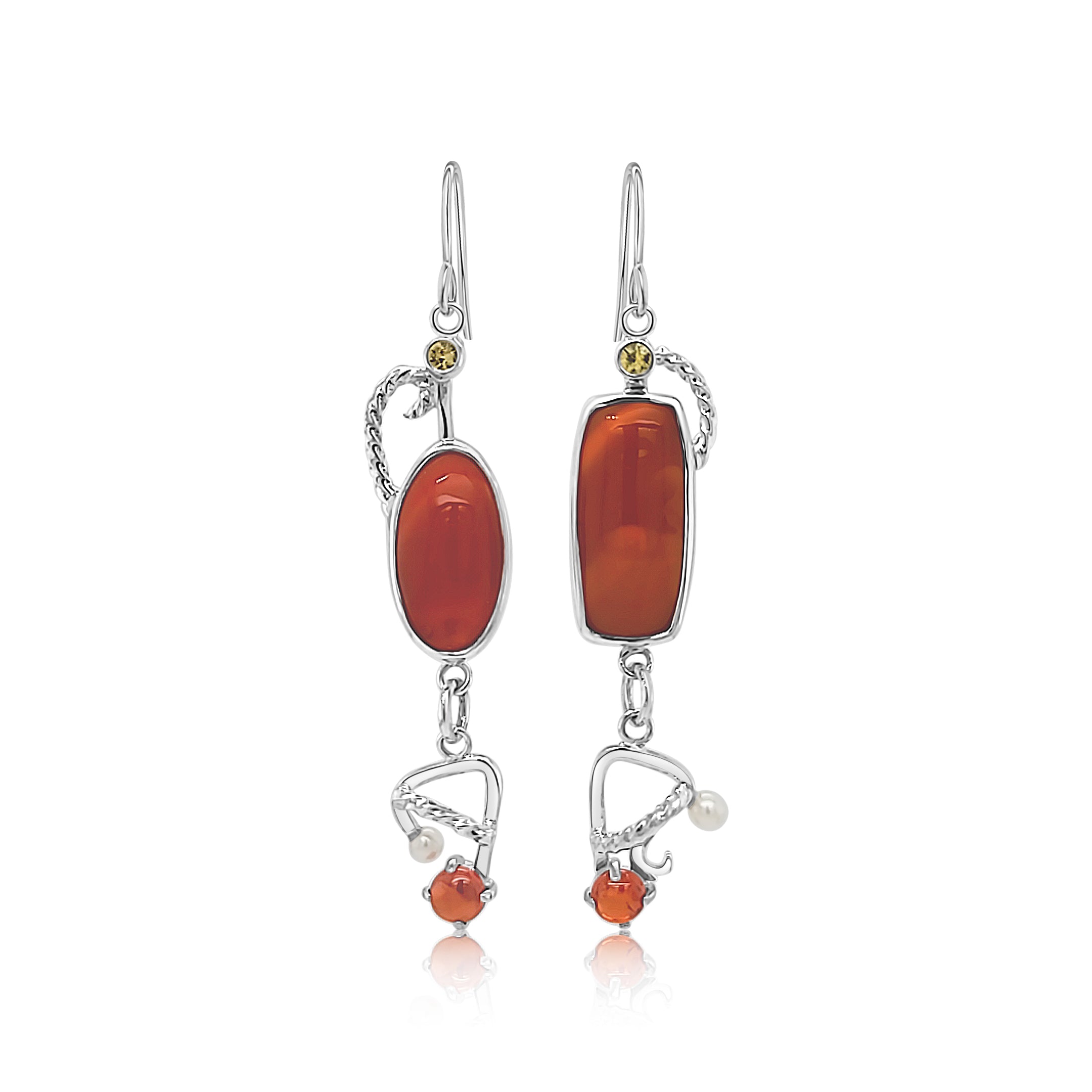 Rosarita and Yellow Sapphire Earrings
Rosarita is a glass made with pure gold which gives it a rich red color.  I have only been able to find a few of these unusual pieces, the color is stunning!  These playful earrings are also set with Yellow Sapphire, Lab Carnelian and Freshwater Pearls.  They will delight your spirit!
2.5 inches long by .5 inches wide
Sterling Silver French Hook
Asymmetric
Handmade
One of a kind