free gentle jewelry cleaner with your first order after joining and free shipping with every order!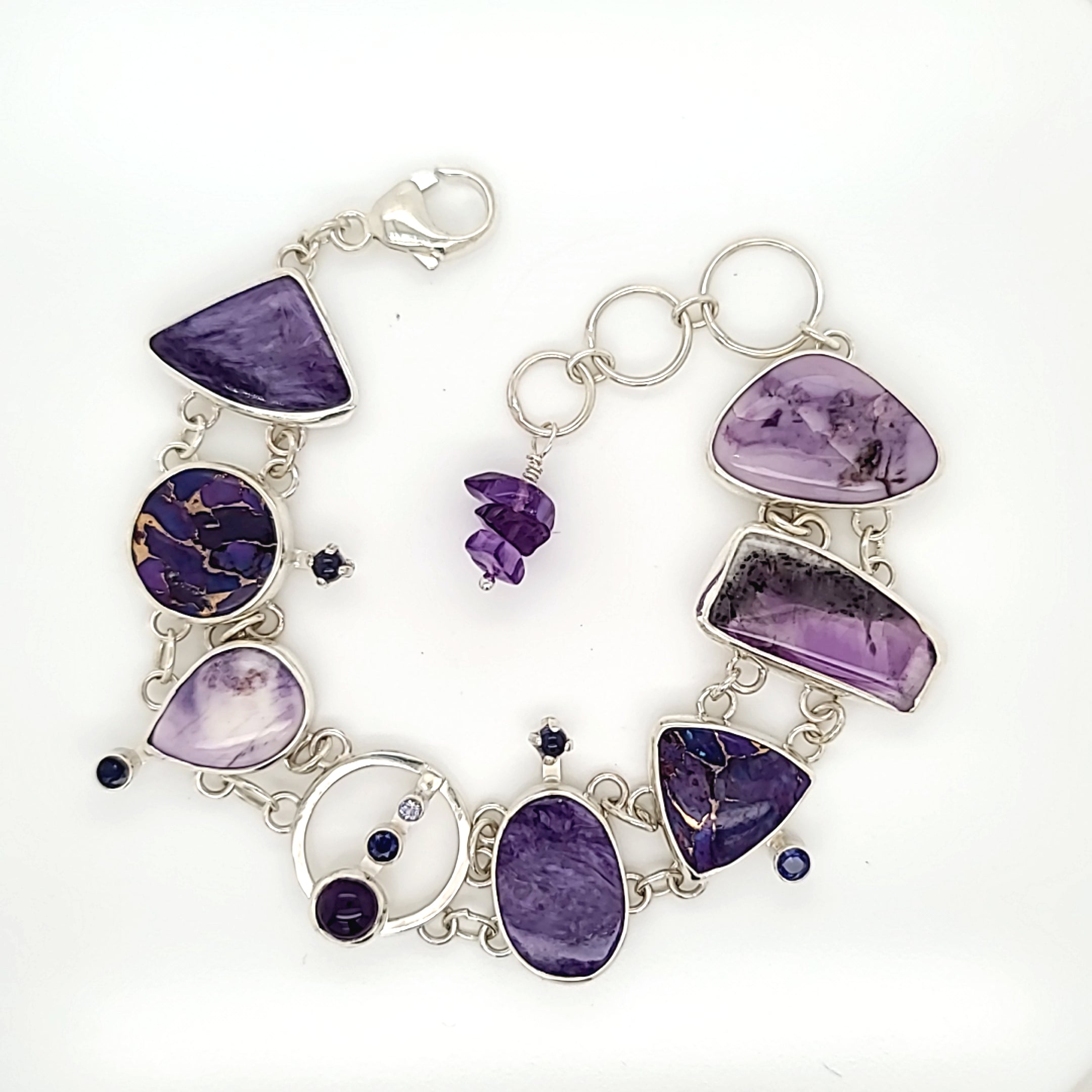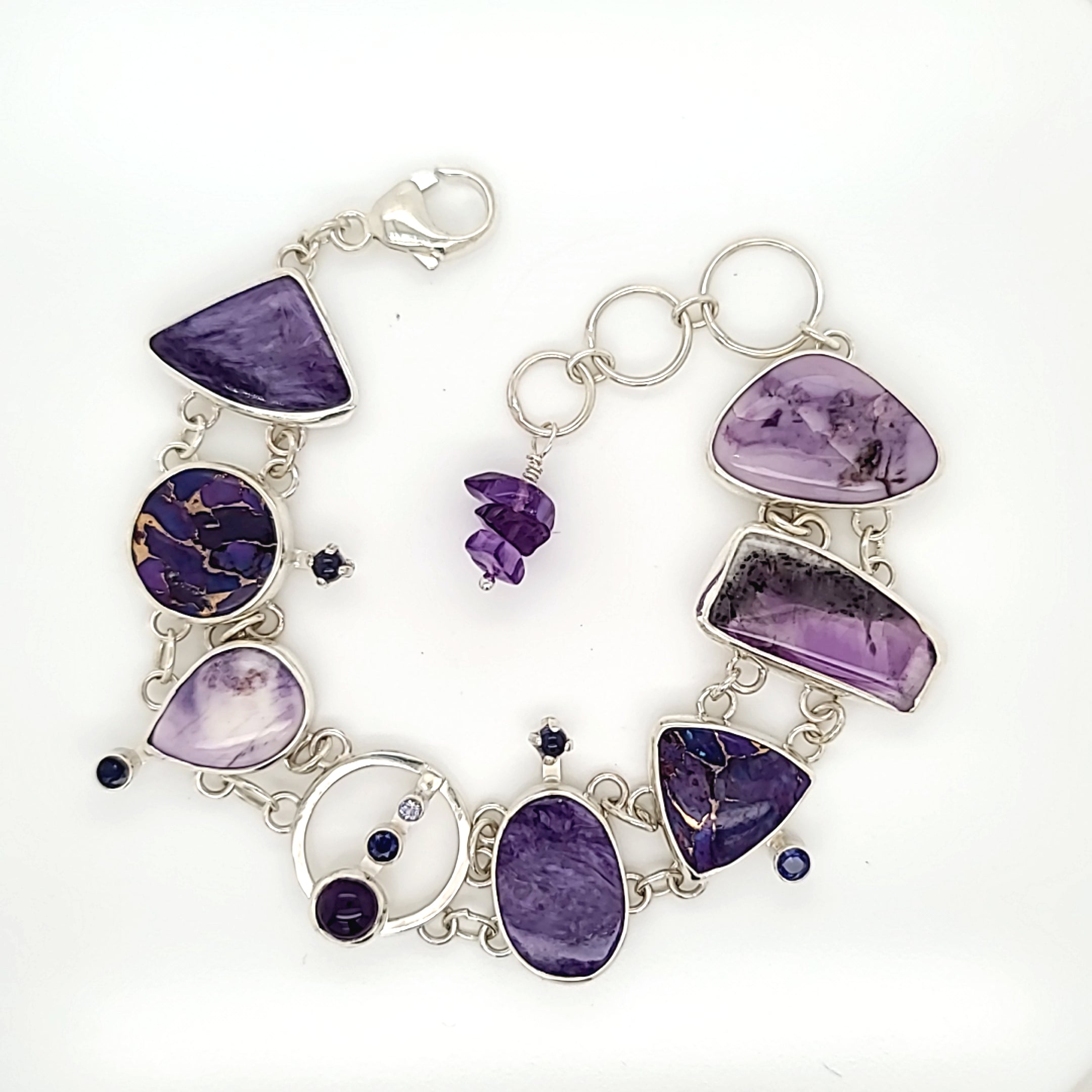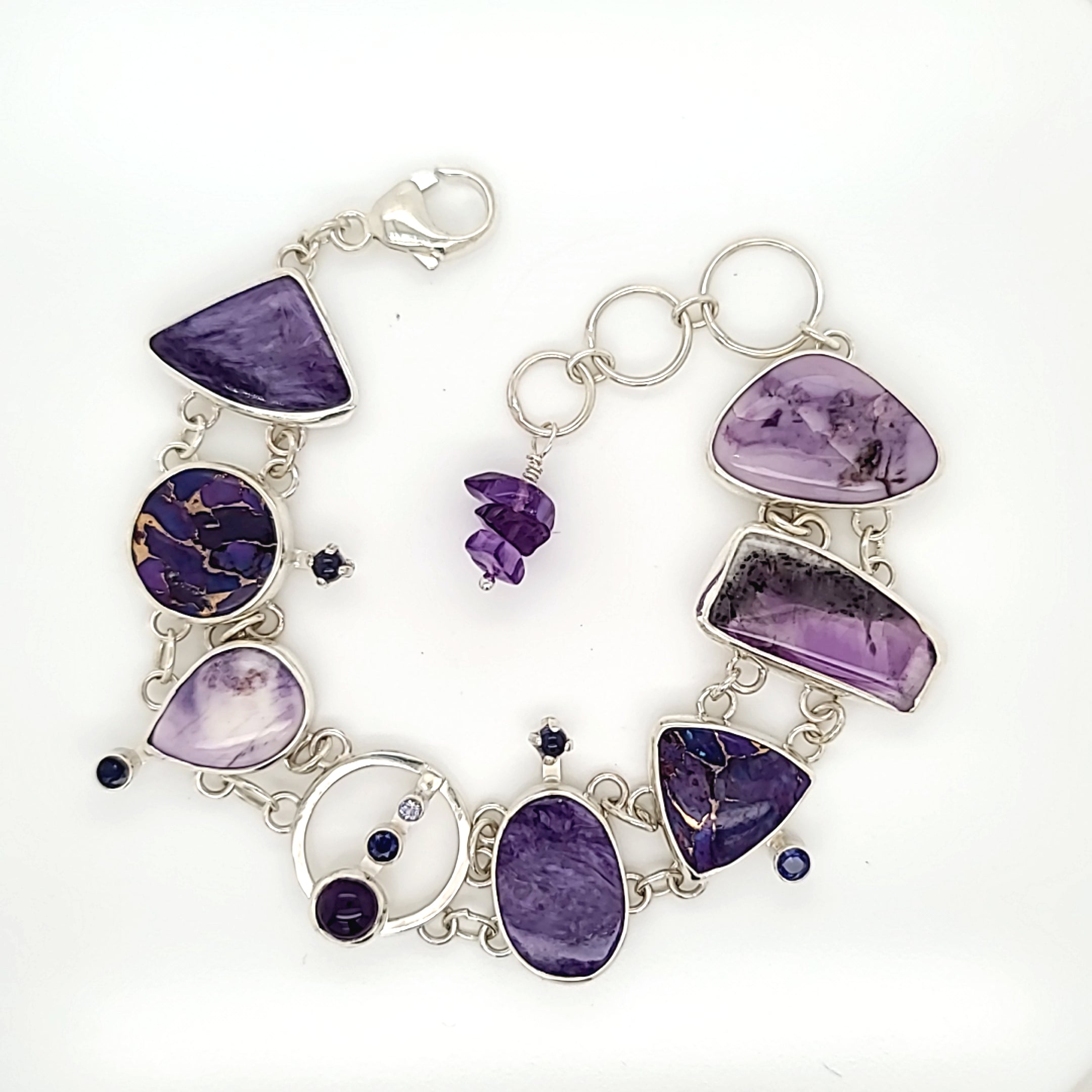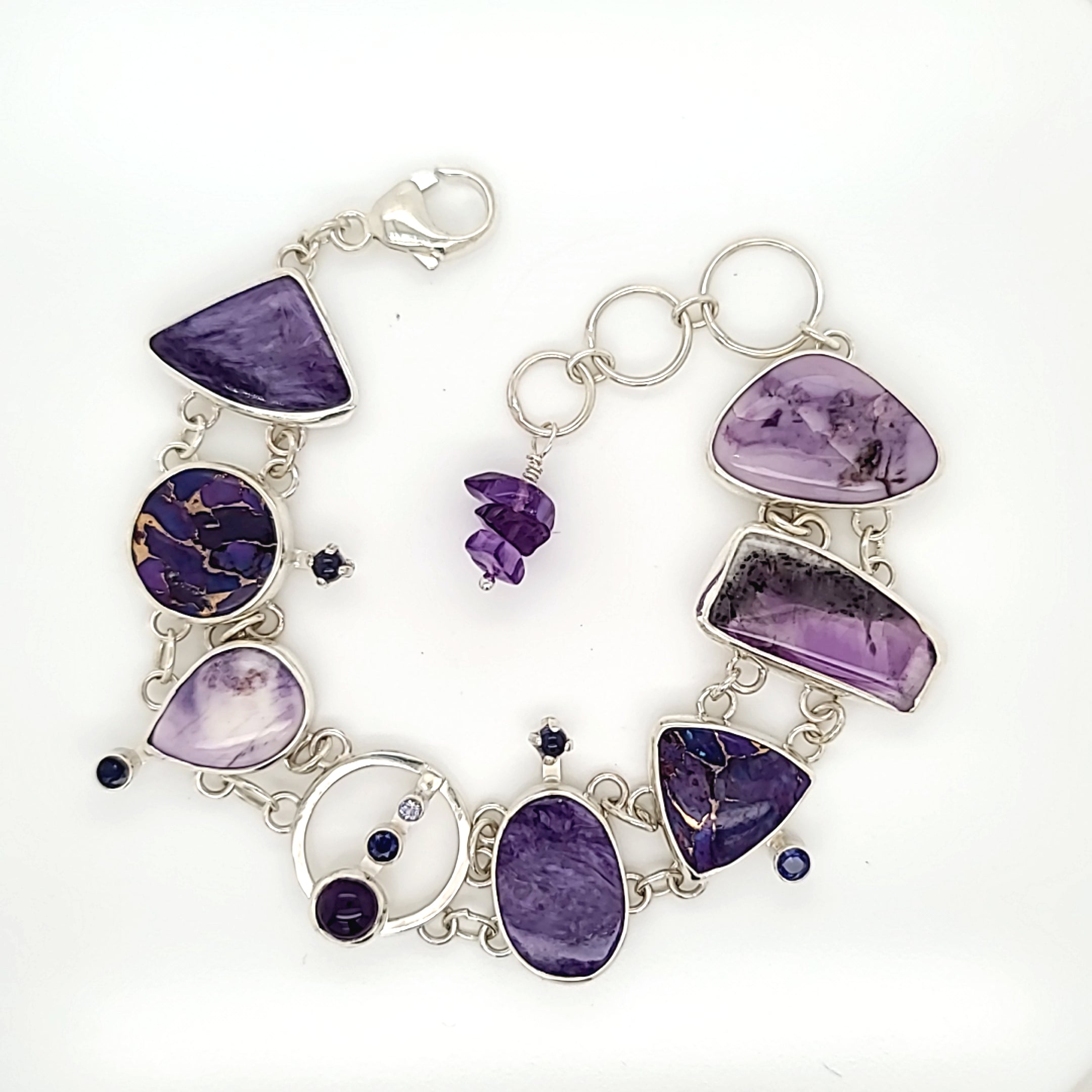 Perfectly Purple Multi-Stone Bracelet
This bracelet is a show stopper!  All these different hues of purple in one multi-stone bracelet.  The list of stones is long ~ Tiffany Jasper, Mohave Turquoise, Amethyst, Iolite, Charoite and Chevron Amethyst set in Sterling Silver.
Adjustable from 7 inches to 8.5 inches by 1 inch
Handmade
One of a kind