free gentle jewelry cleaner with your first order after joining and free shipping with every order!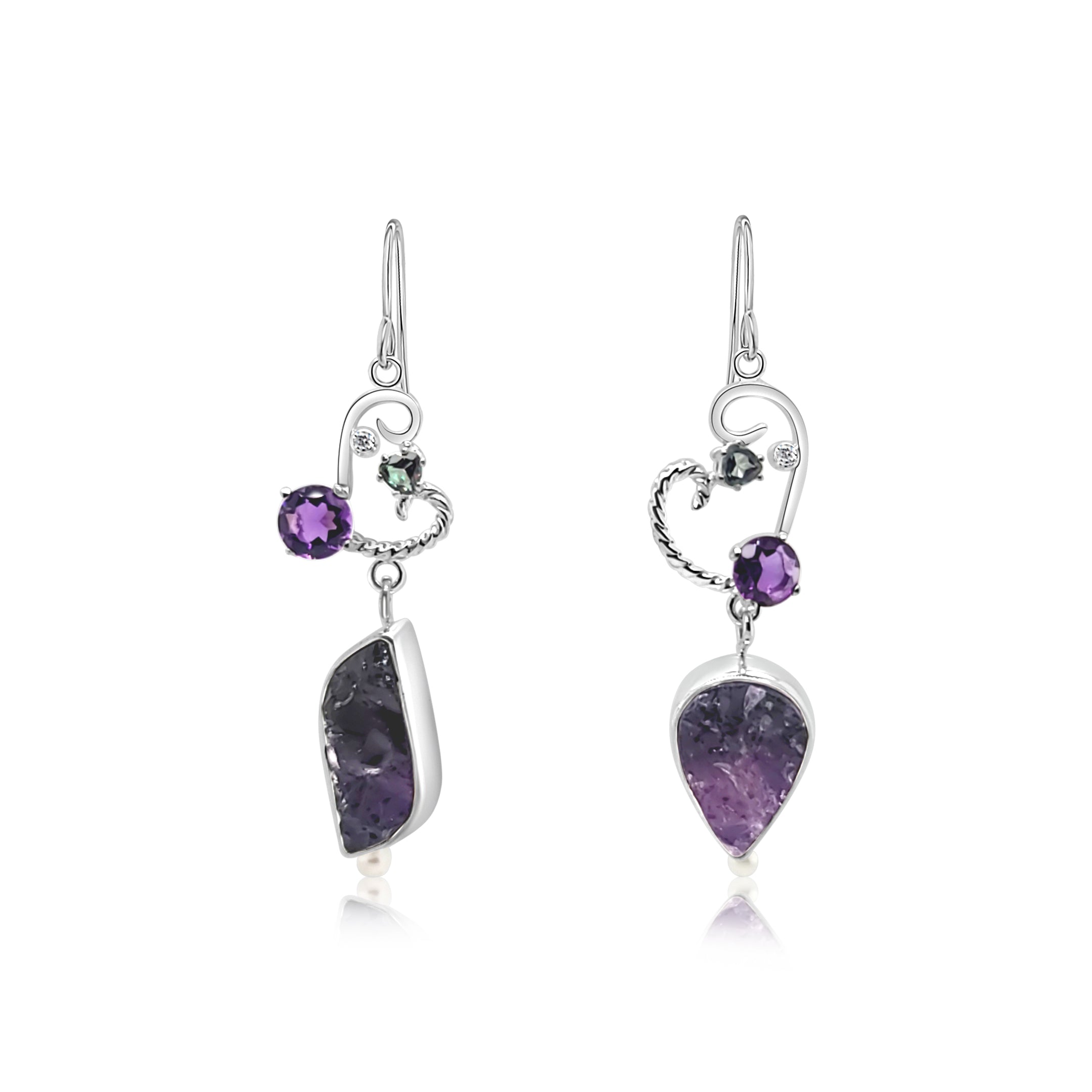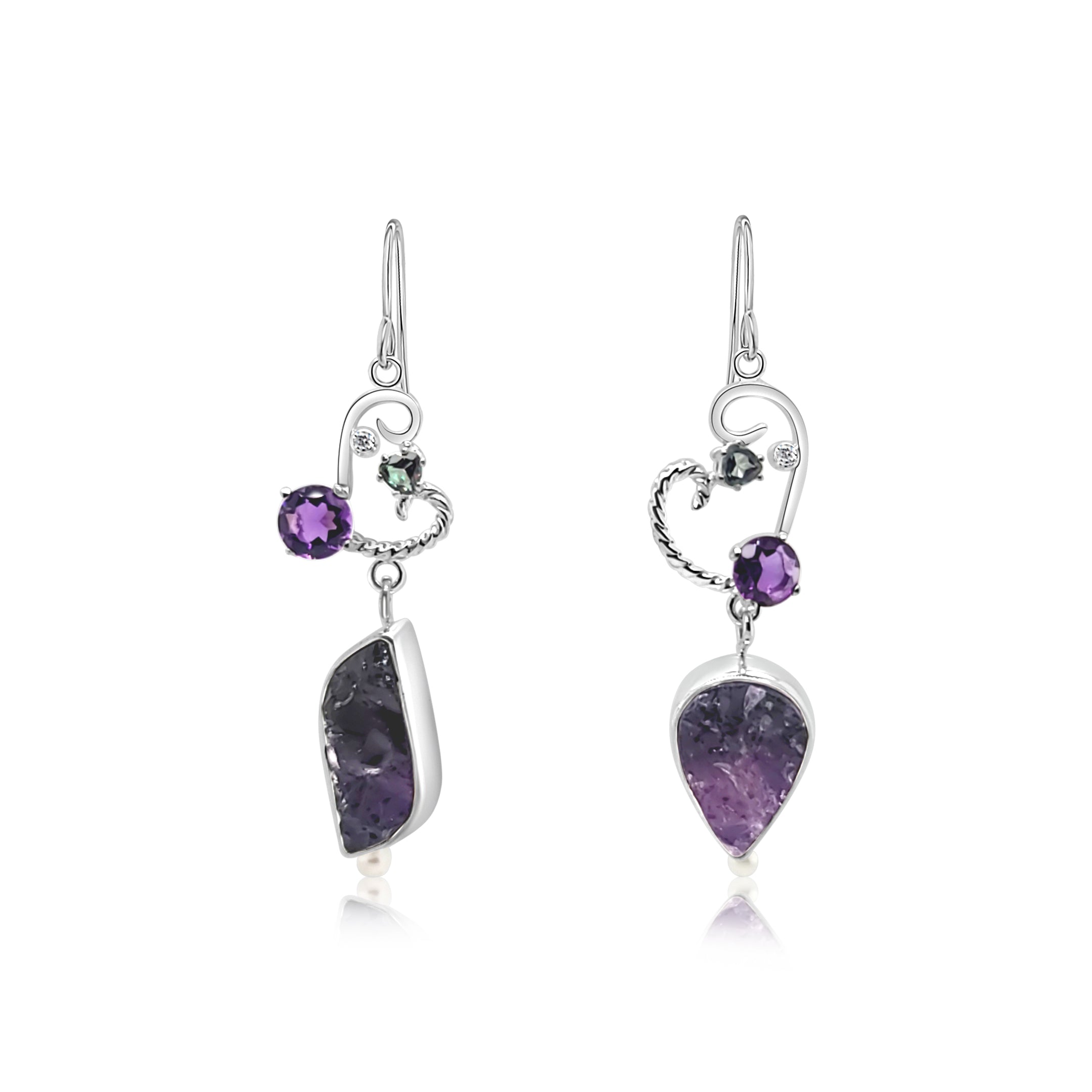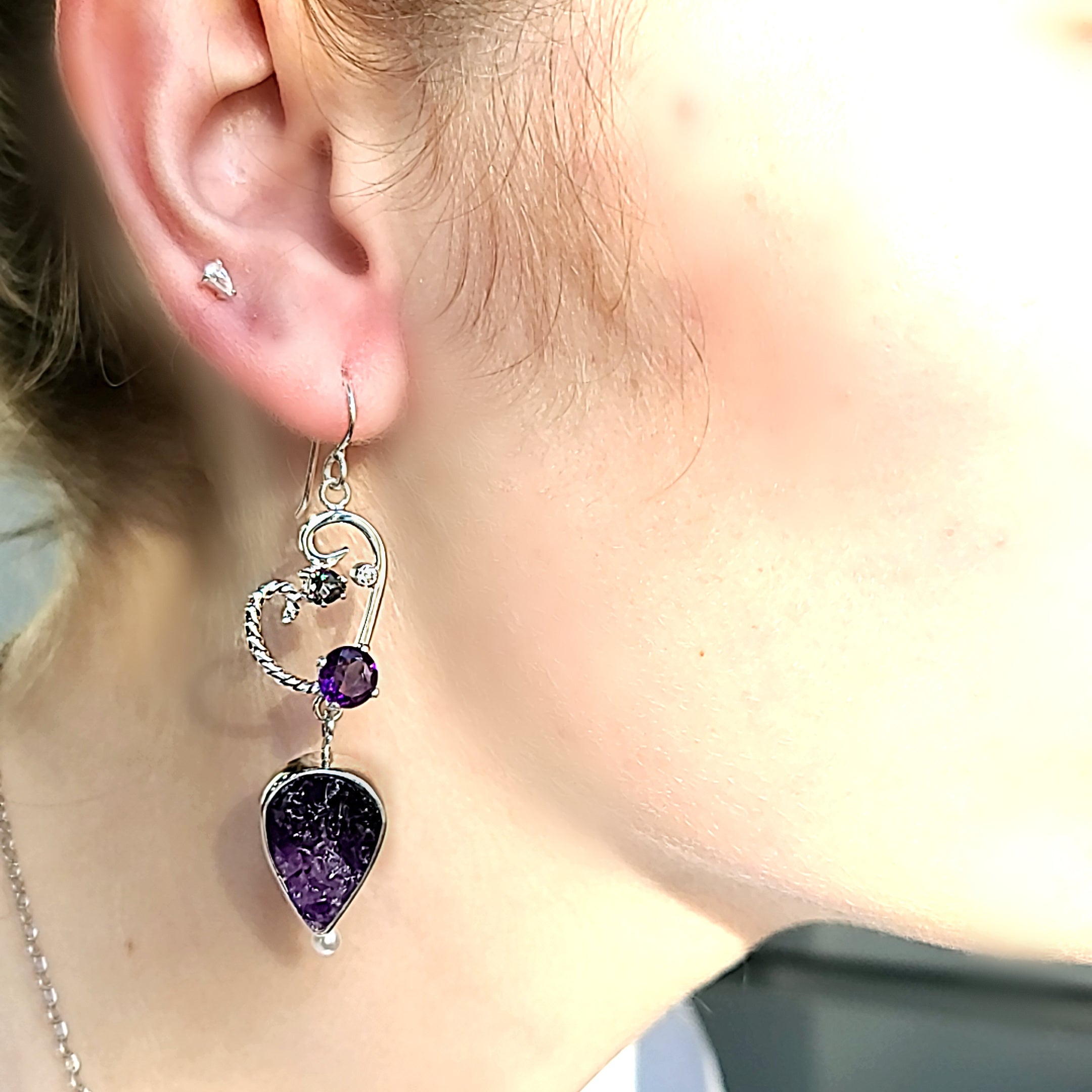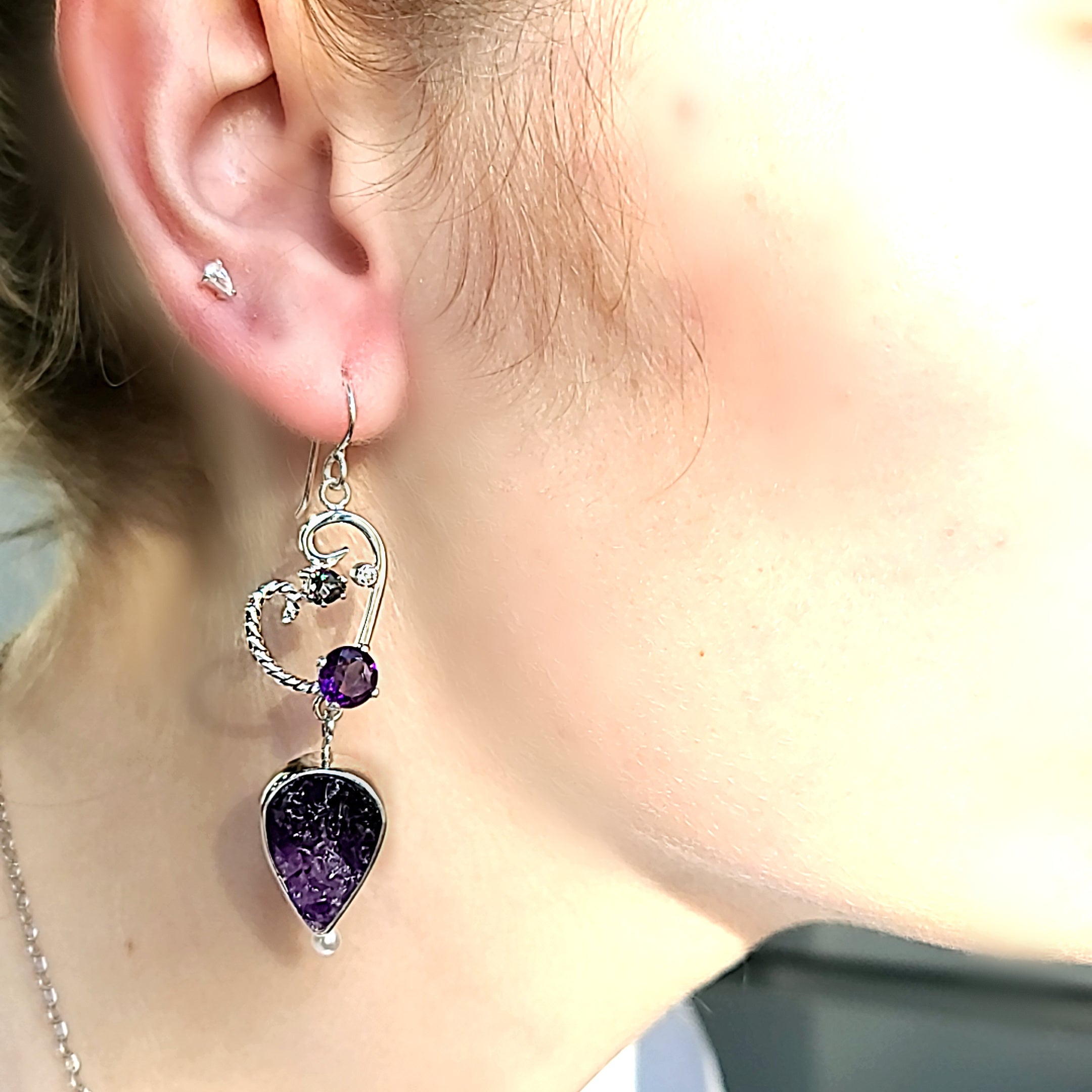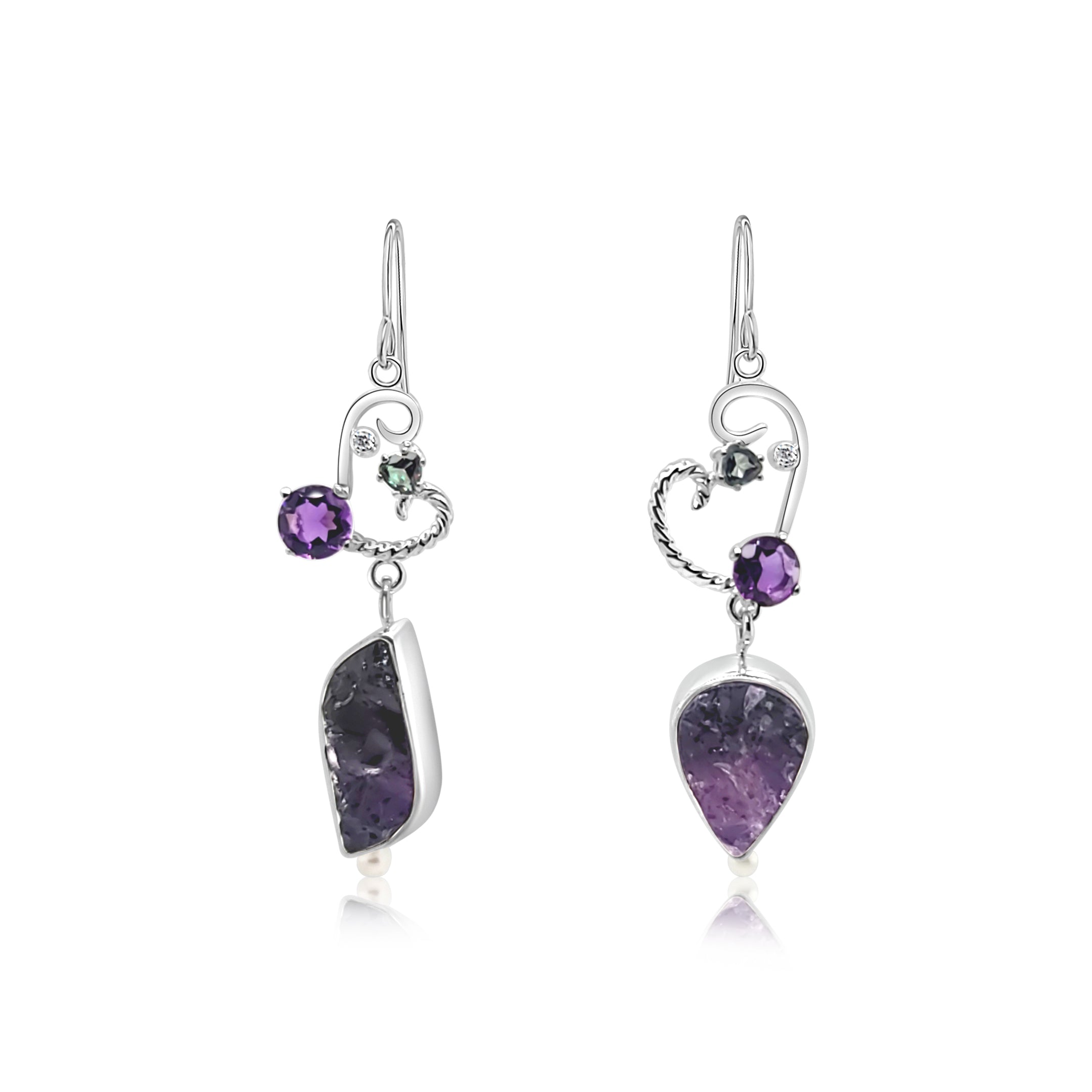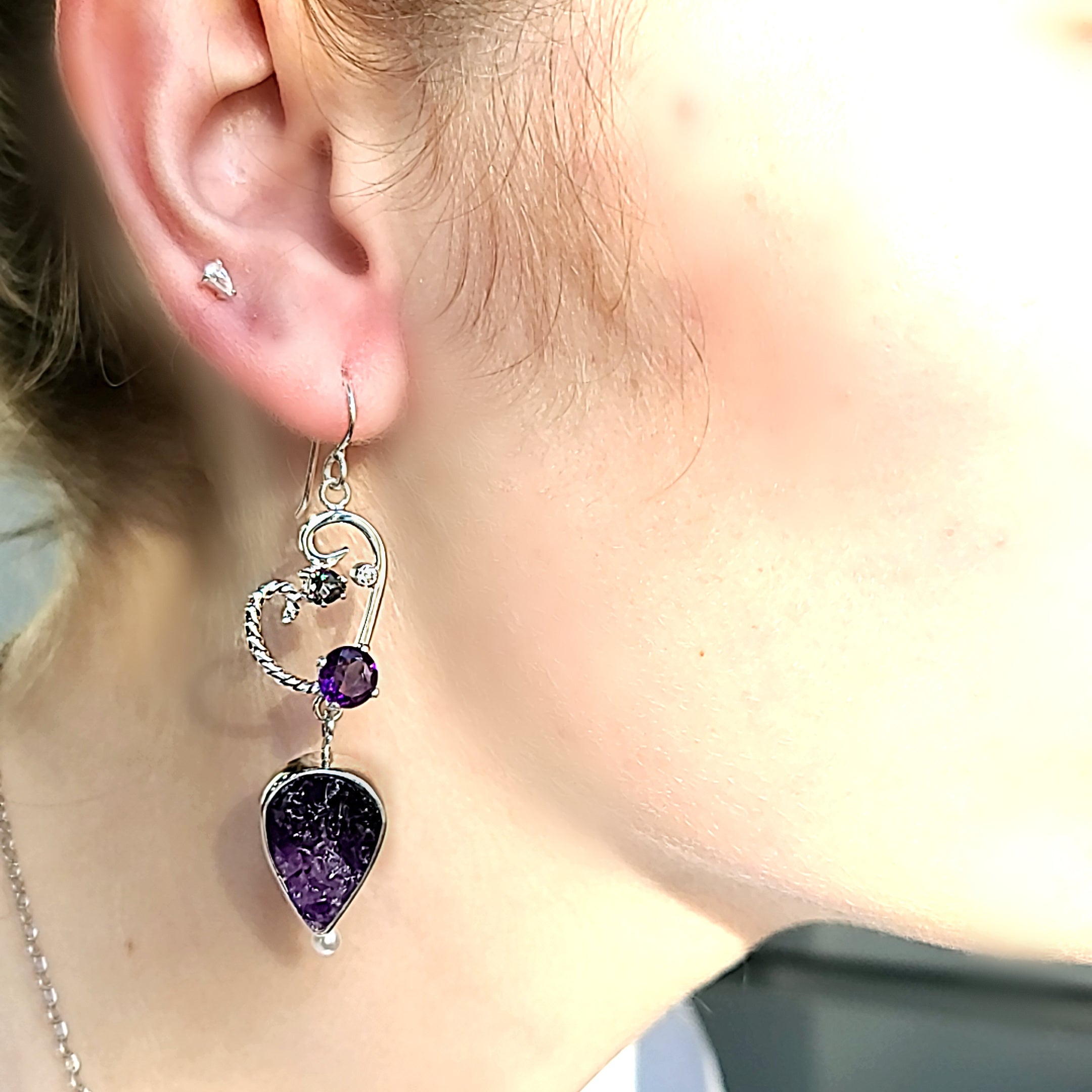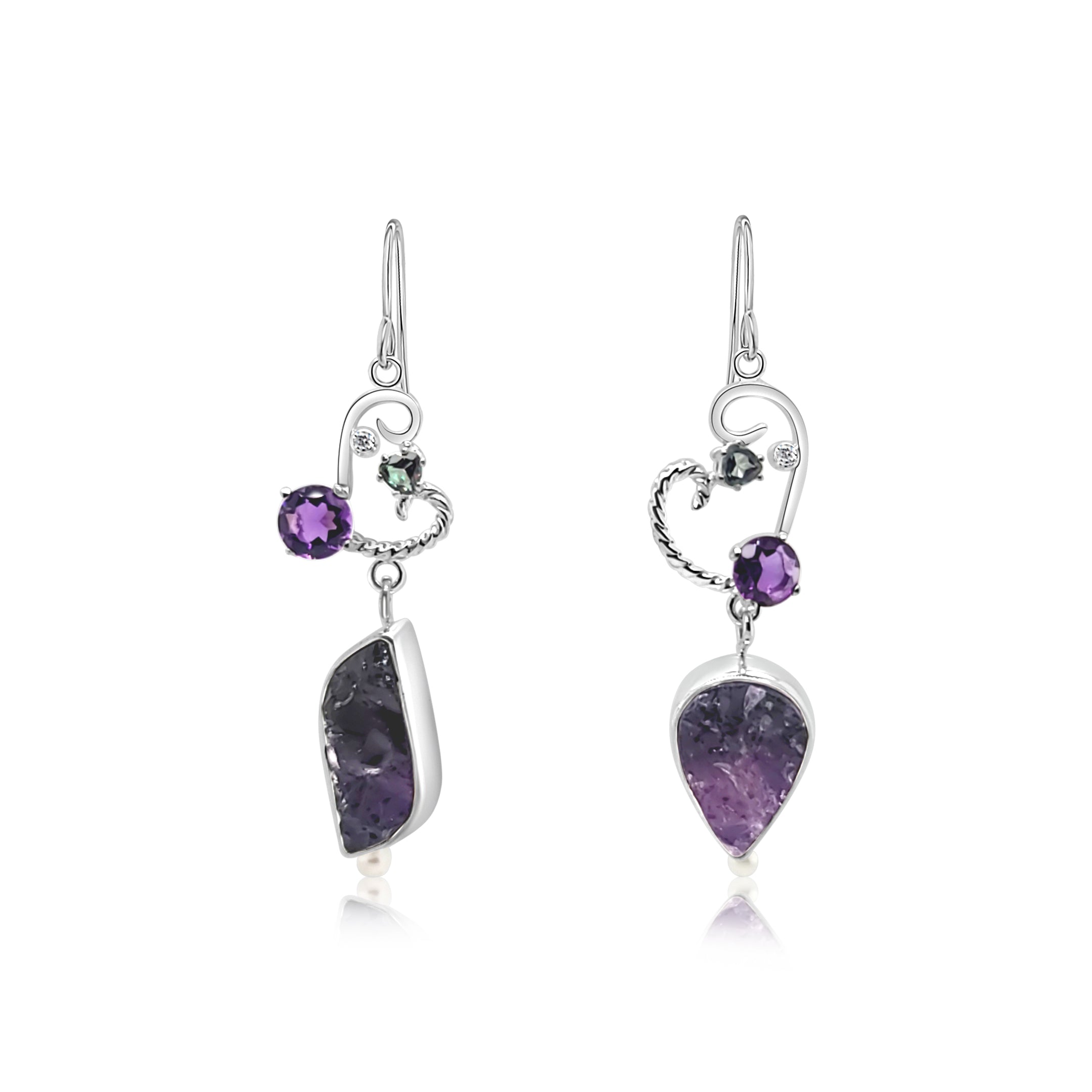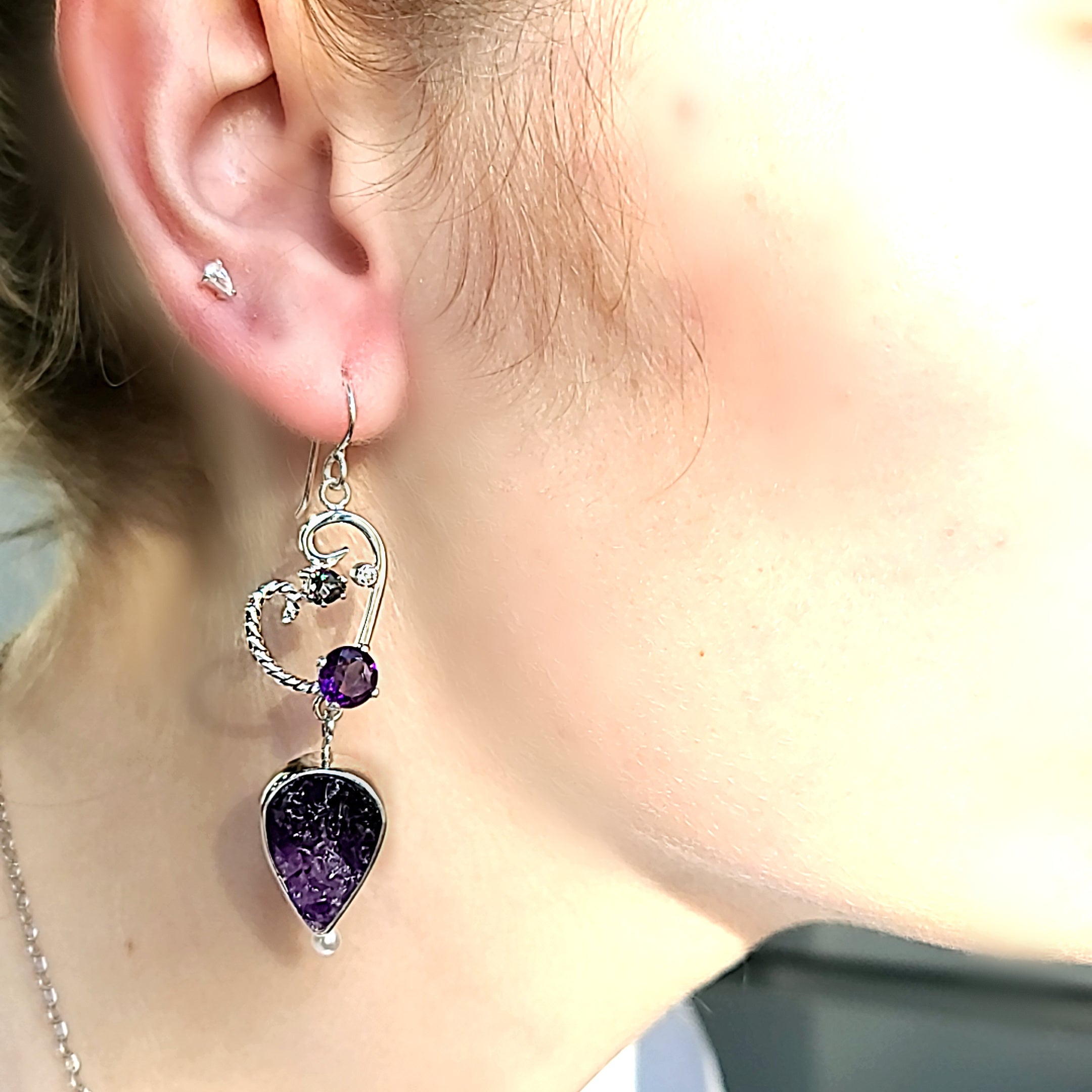 Natural Surface Amethyst Earrings
If you love Amethyst, these earrings are a nice addition to your purple wardrobe!  The natural surface Amethyst has such a great feel.  Set in Sterling Silver, with Mystic Topaz, Faceted Amethyst, Cubic Zirconia and Freshwater Pearls.  The playfully asymmetric design will brighten your day and make you feel special all day!
2.5 inches long by .75 inches wide
Sterling Silver French Hooks
Handmade
One of a kind
Asymmetric