free gentle jewelry cleaner with your first order after joining and free shipping with every order!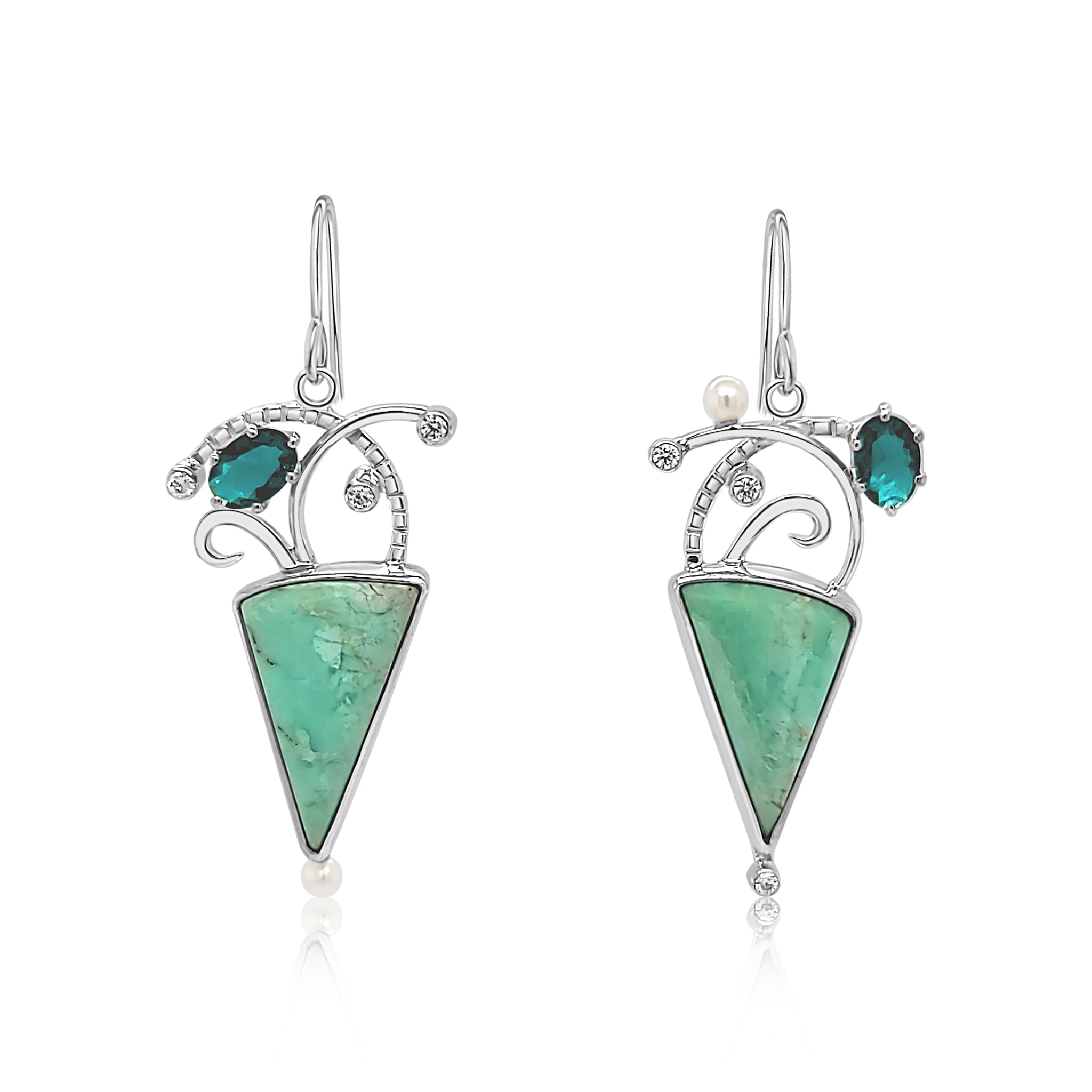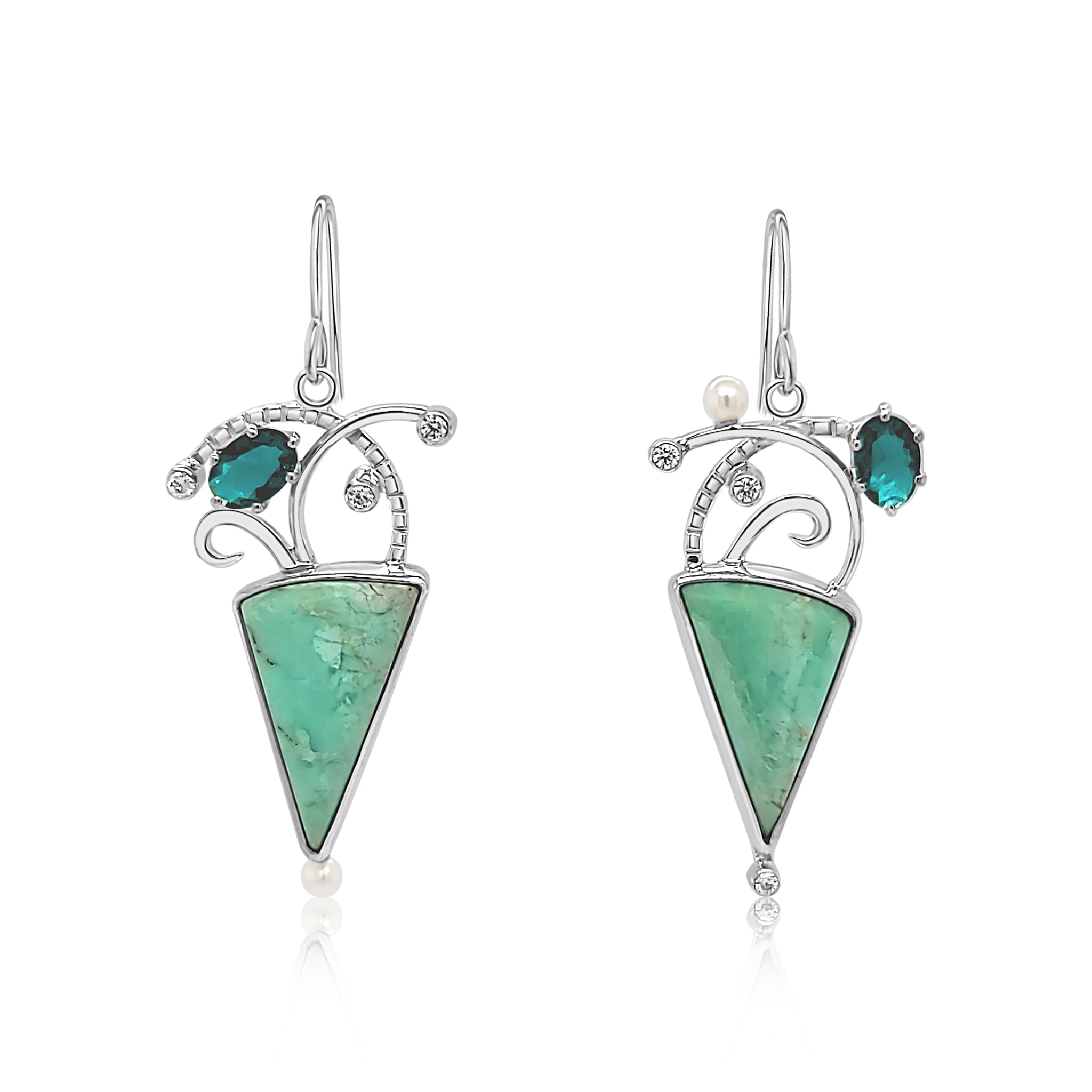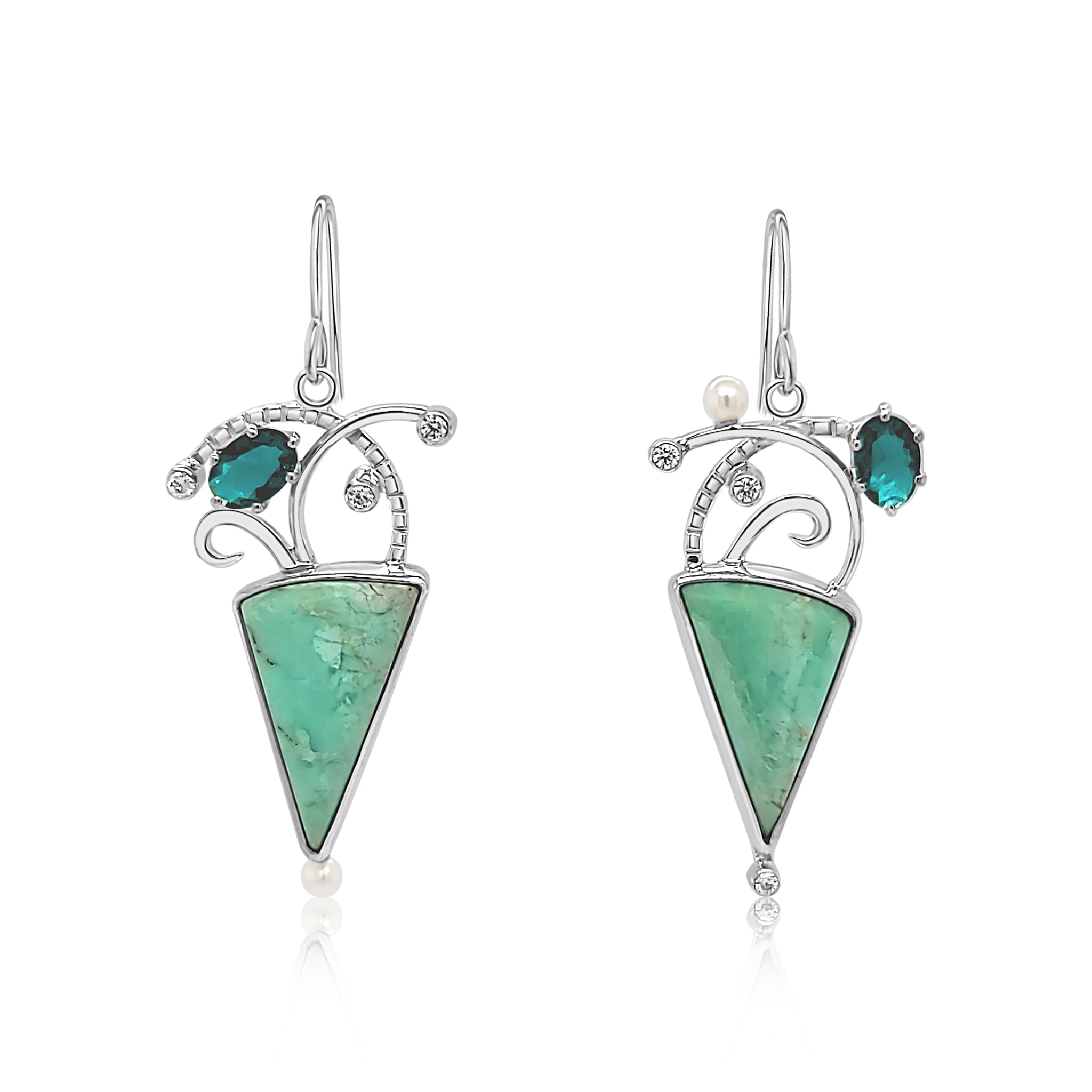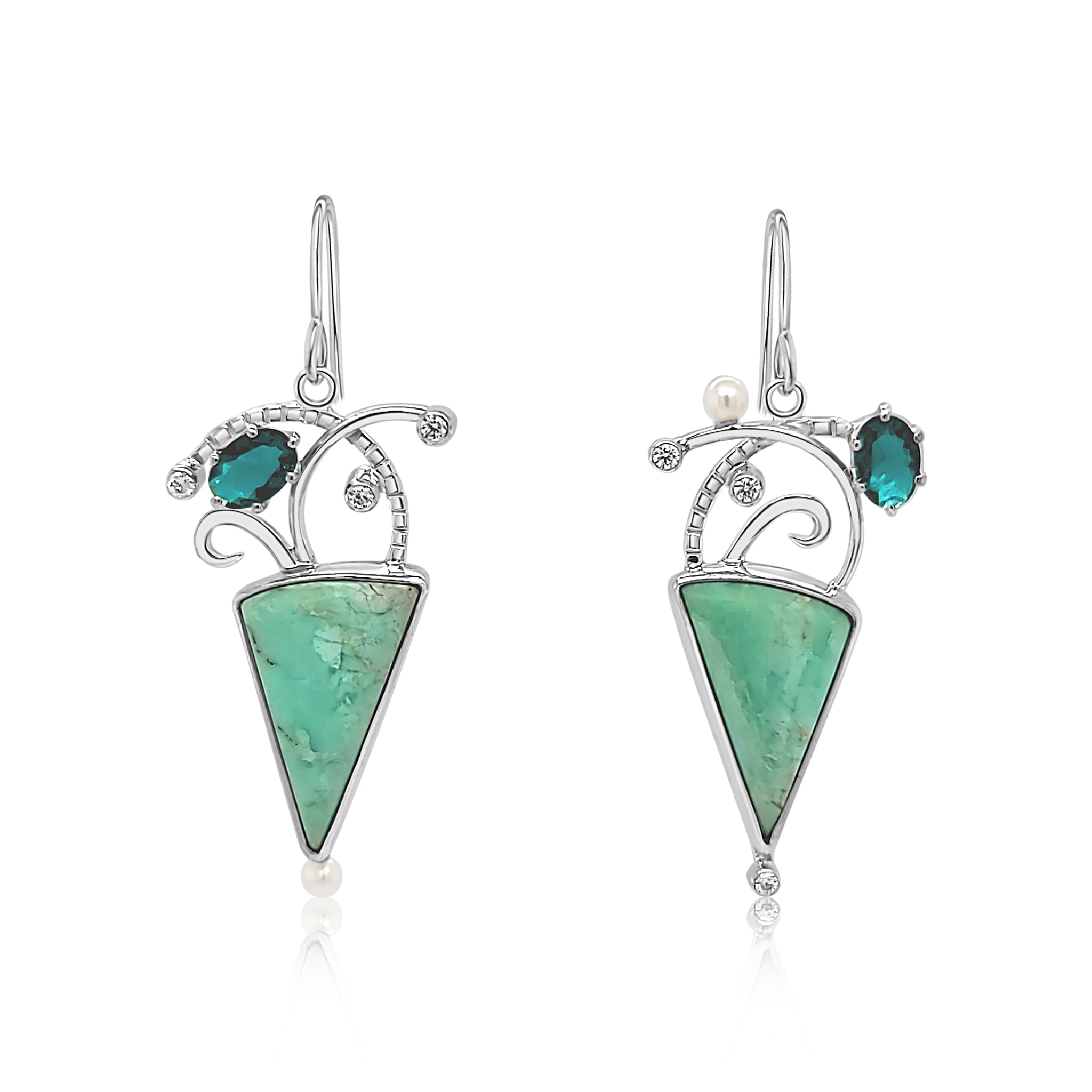 Green Opal and Tourmaline Earrings
This is the first Green Opal that I have worked with, it is such a beautiful color.  I hope you can see how excited I am to be working with this new stone by the playful asymmetric design!  Set with Tourmaline, Cubic Zirconia and Freshwater Pearls in Sterling Silver.
2 inches long by 1 inch wide
Sterling Silver French Hook
Asymmetric
Handmade
One of a kind