free gentle jewelry cleaner with your first order after joining and free shipping with every order!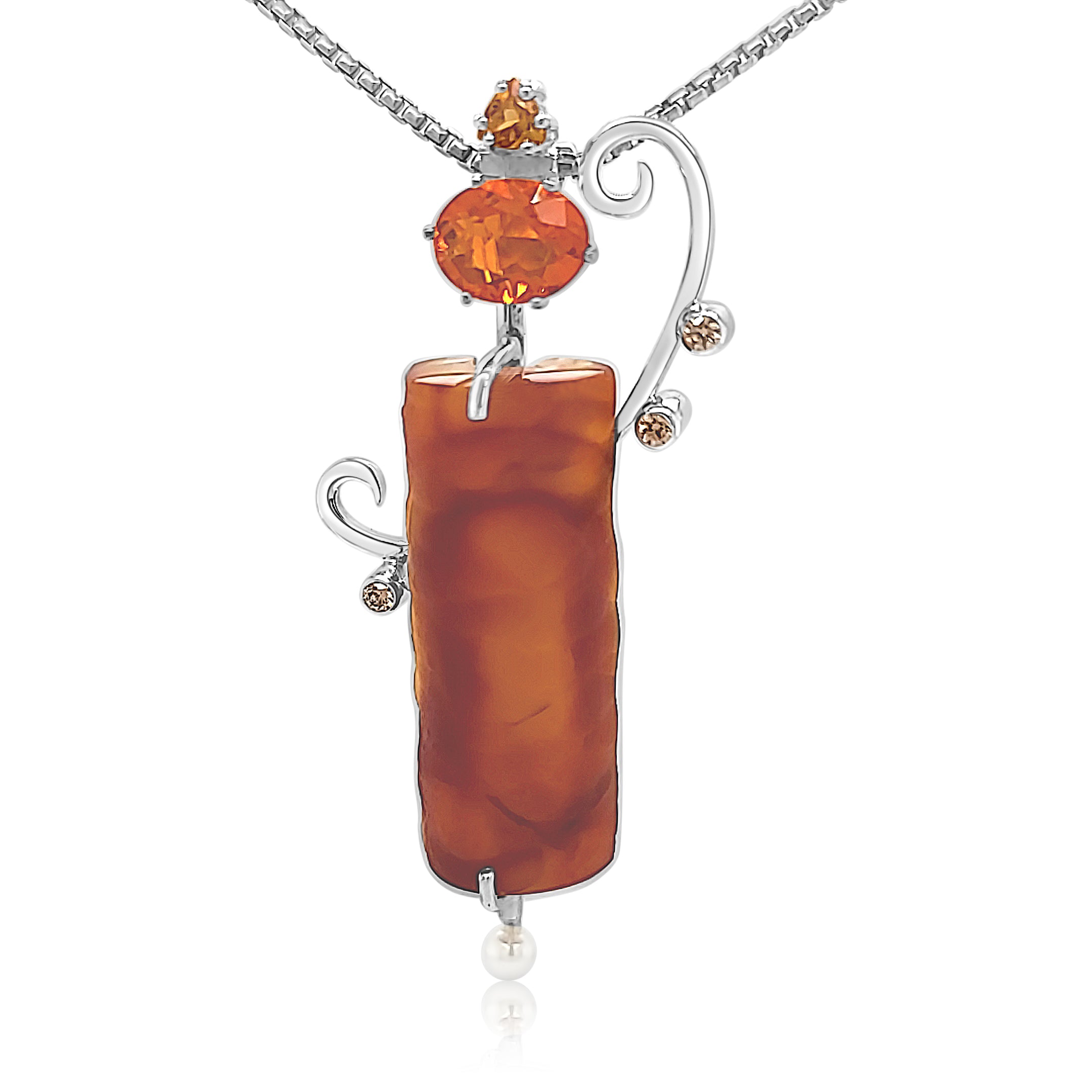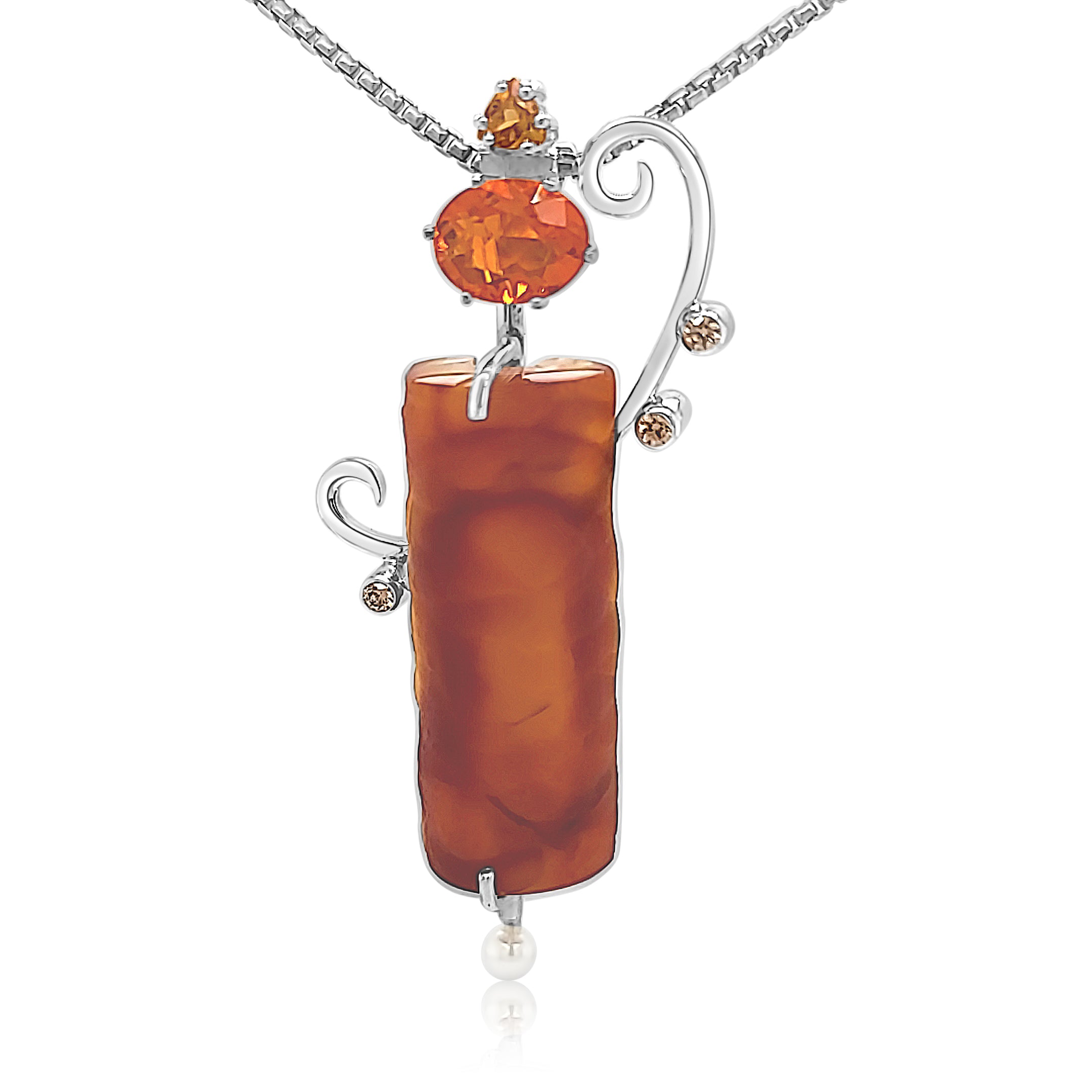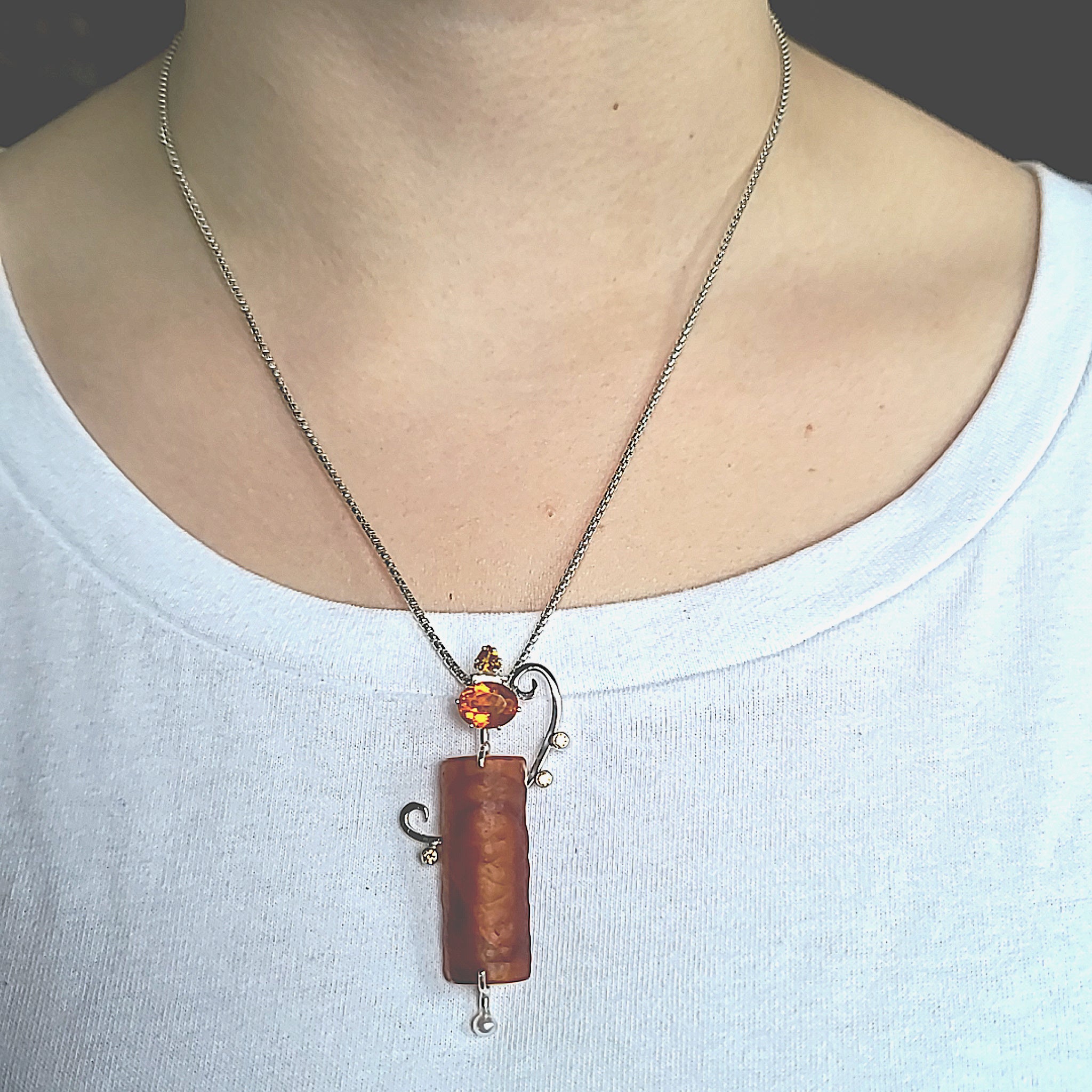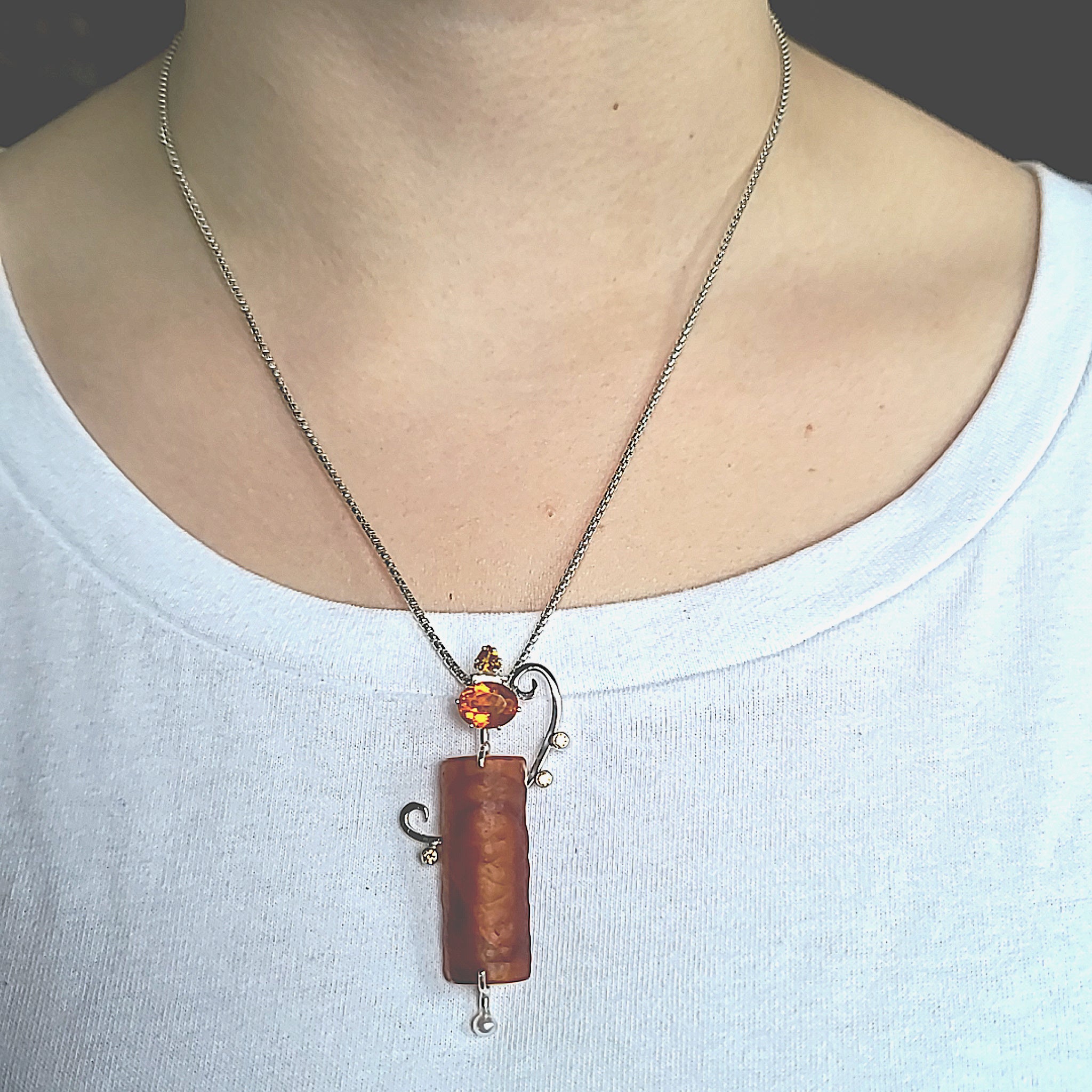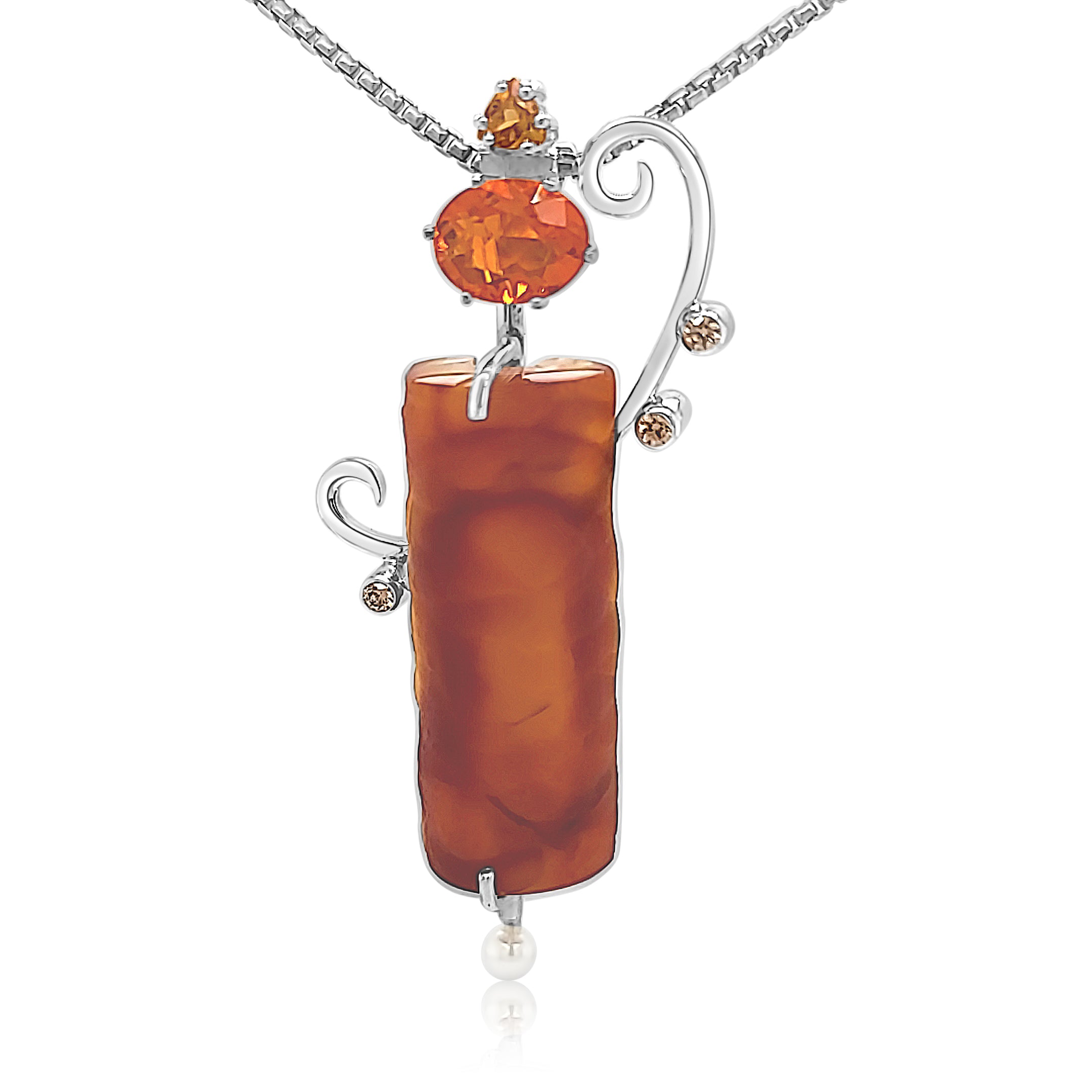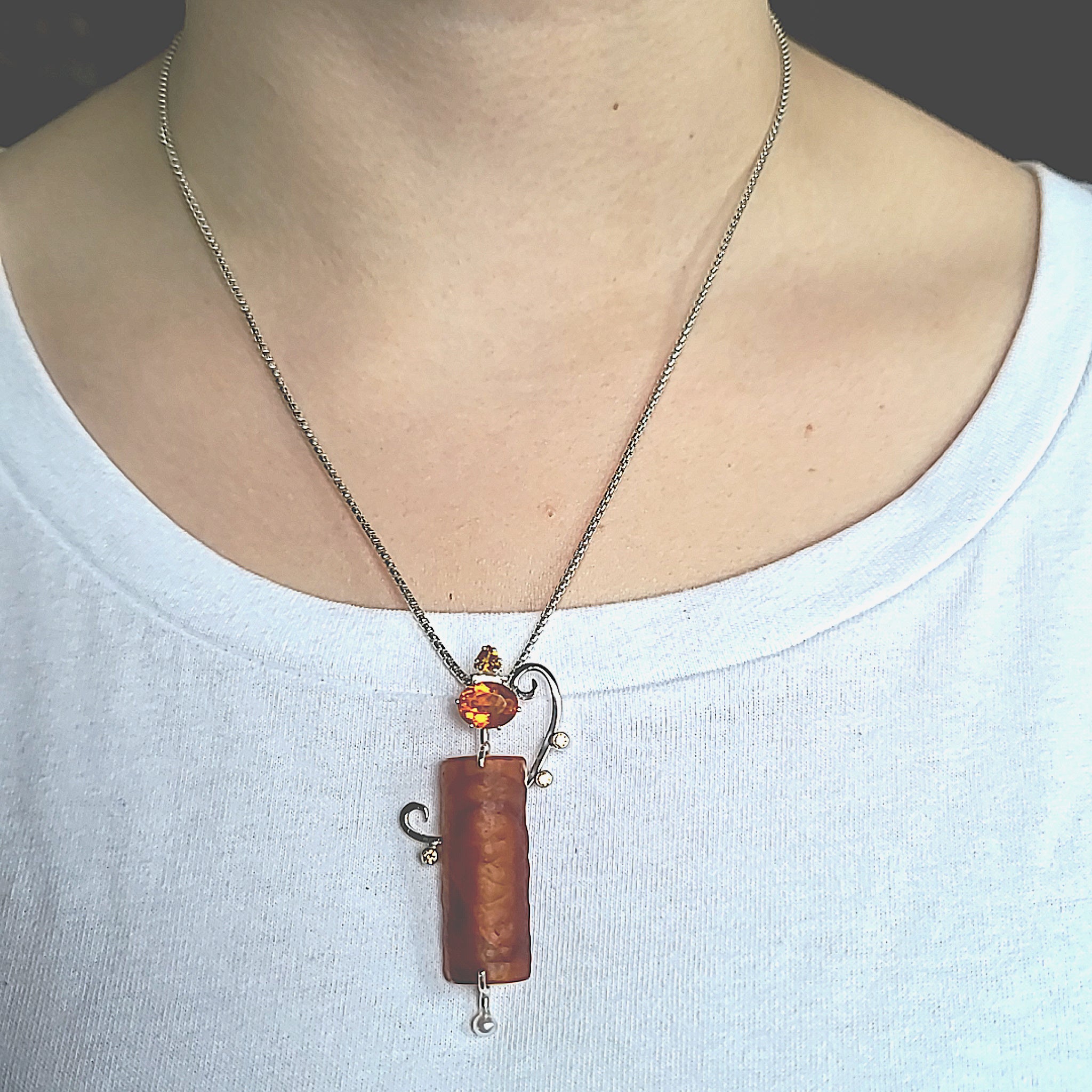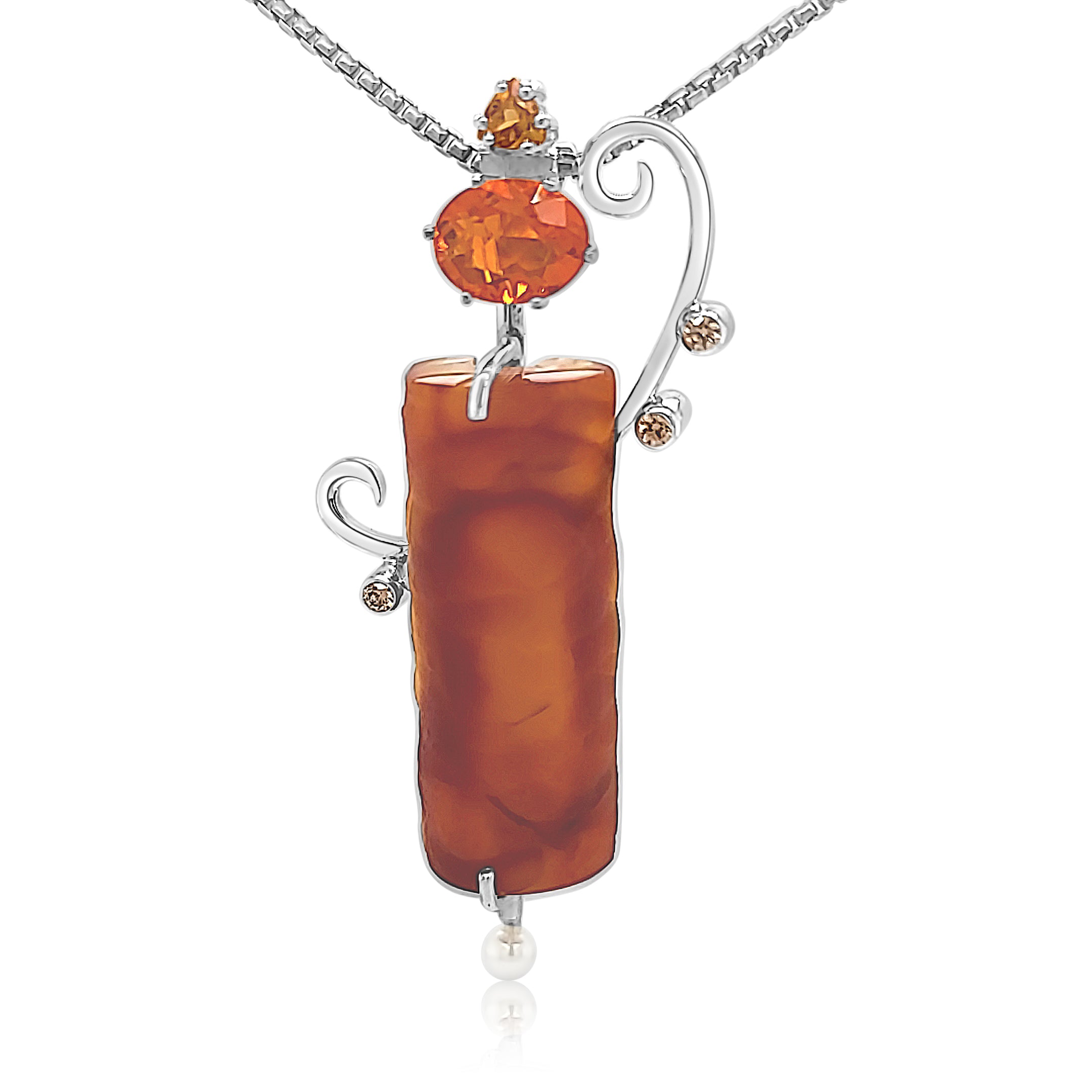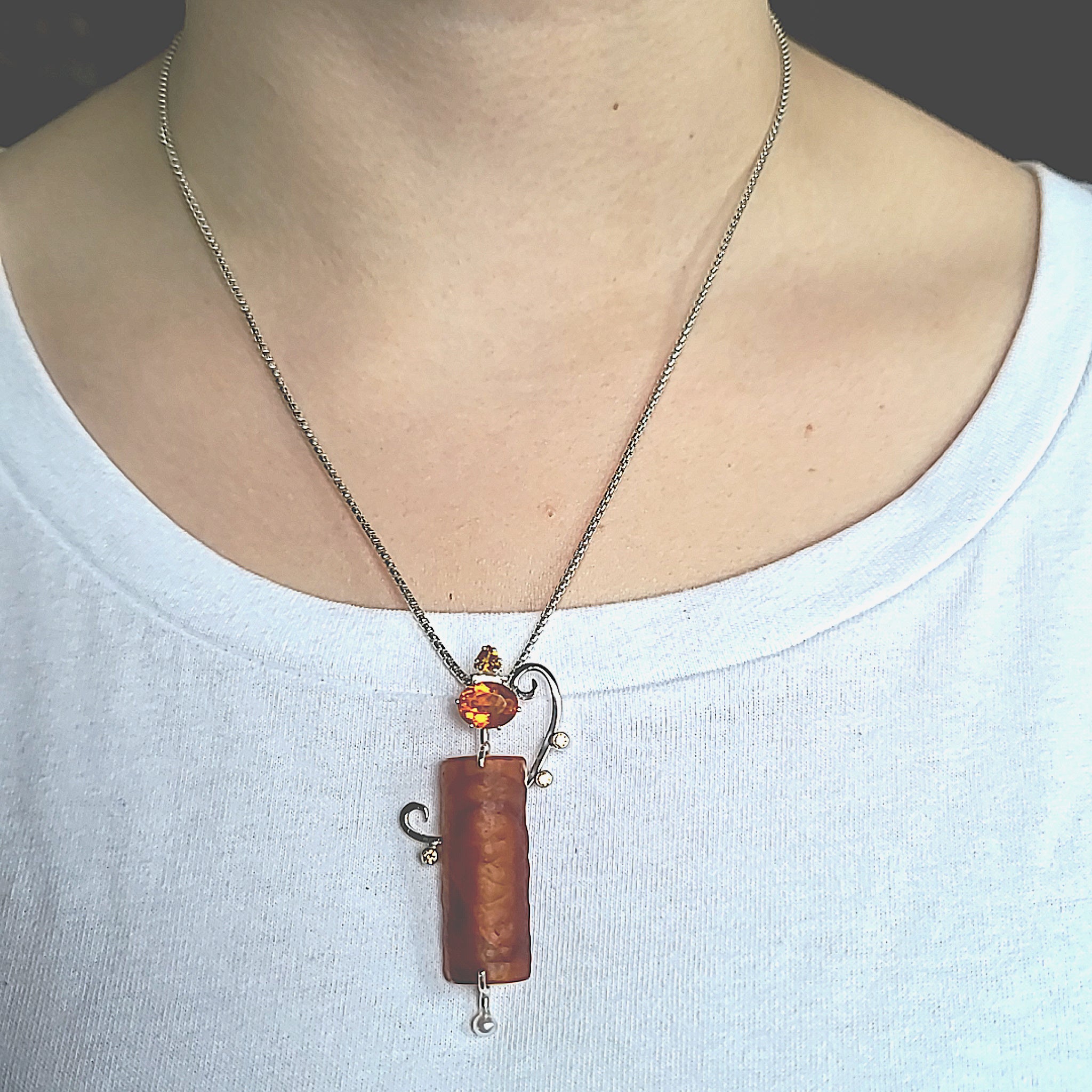 Fossilized Bamboo Pendant
Fossilized Bamboo is so cool!  I have left the back of it open so you can see how the Bamboo looks from both sides.  It has a wonderful feel to the touch.  Set in Sterling Silver with Mexican Opal, Spinel, Citrine and a Freshwater Pearl.
2.25 inches long by .75 inches wide
Includes and 18 inch box chain
Handmade
One of a kind