free gentle jewelry cleaner with your first order after joining and free shipping with every order!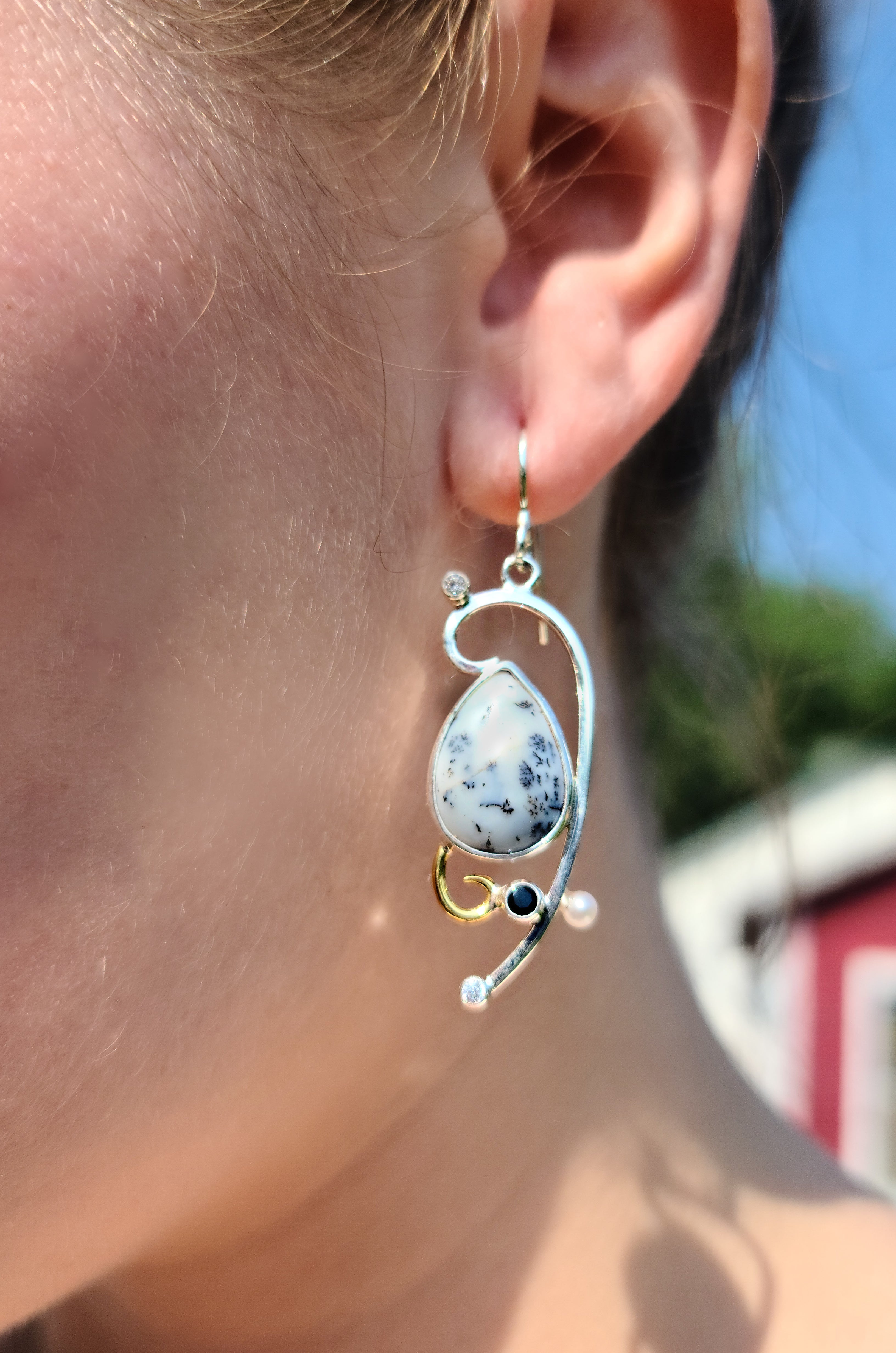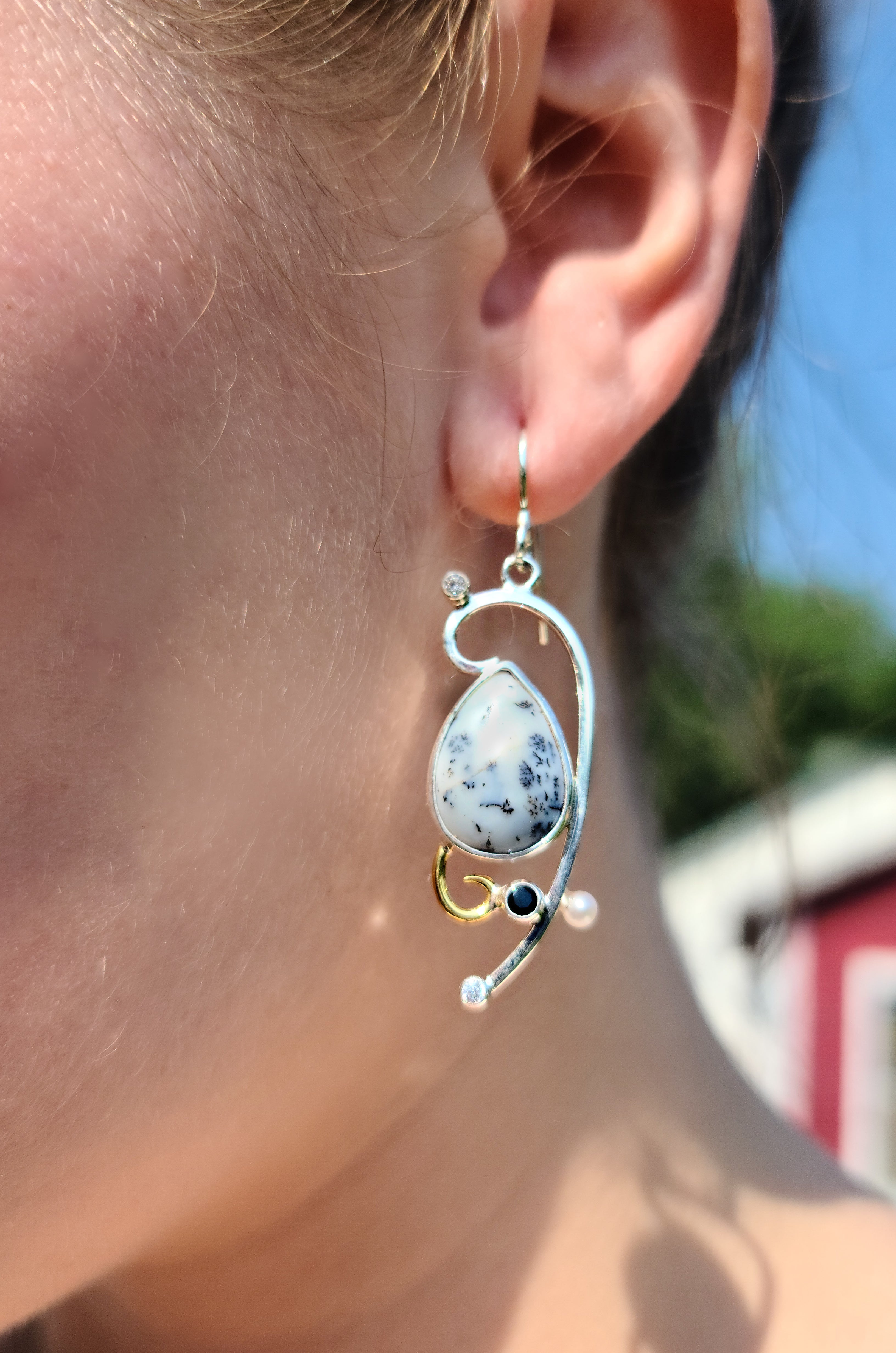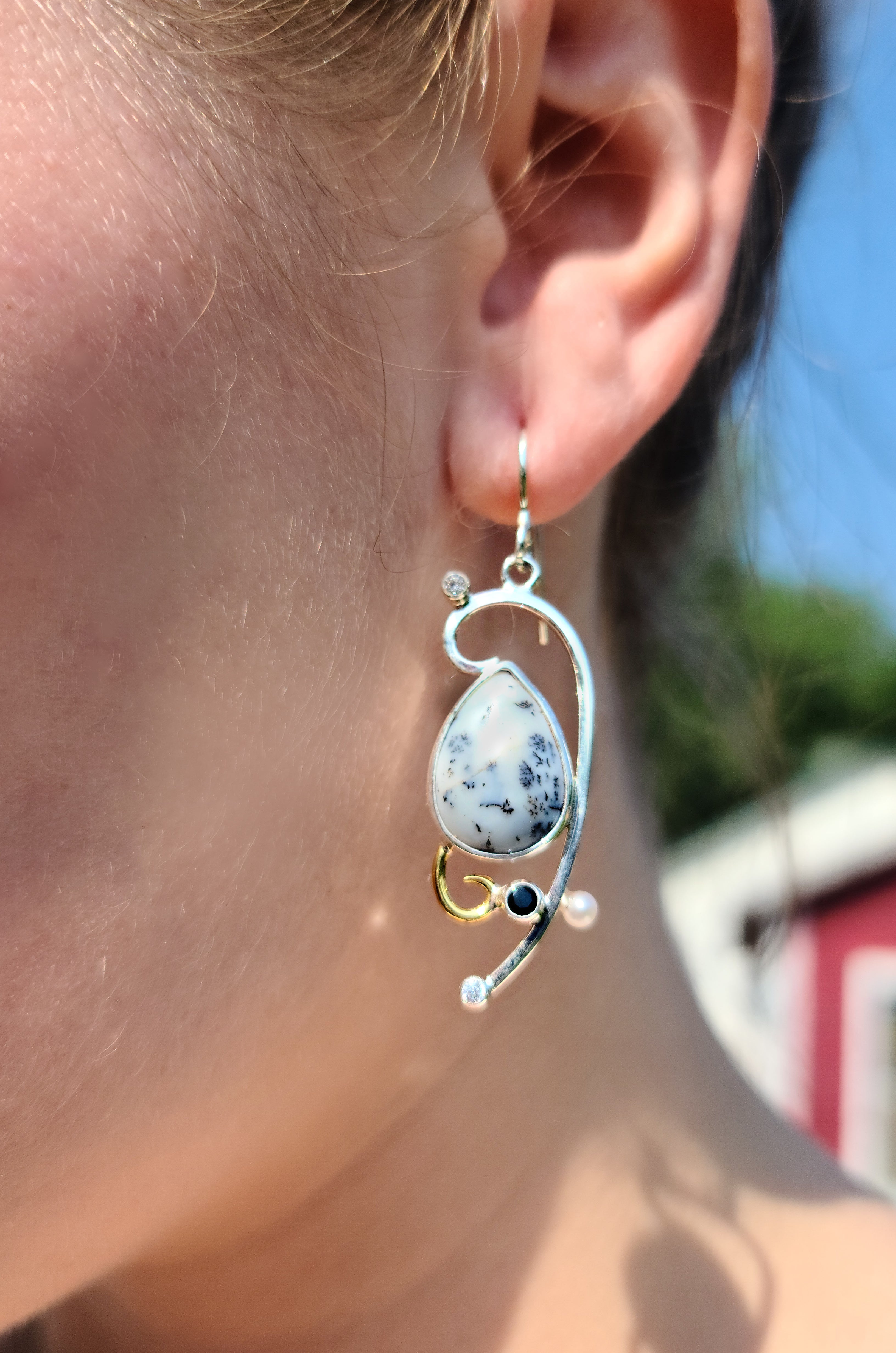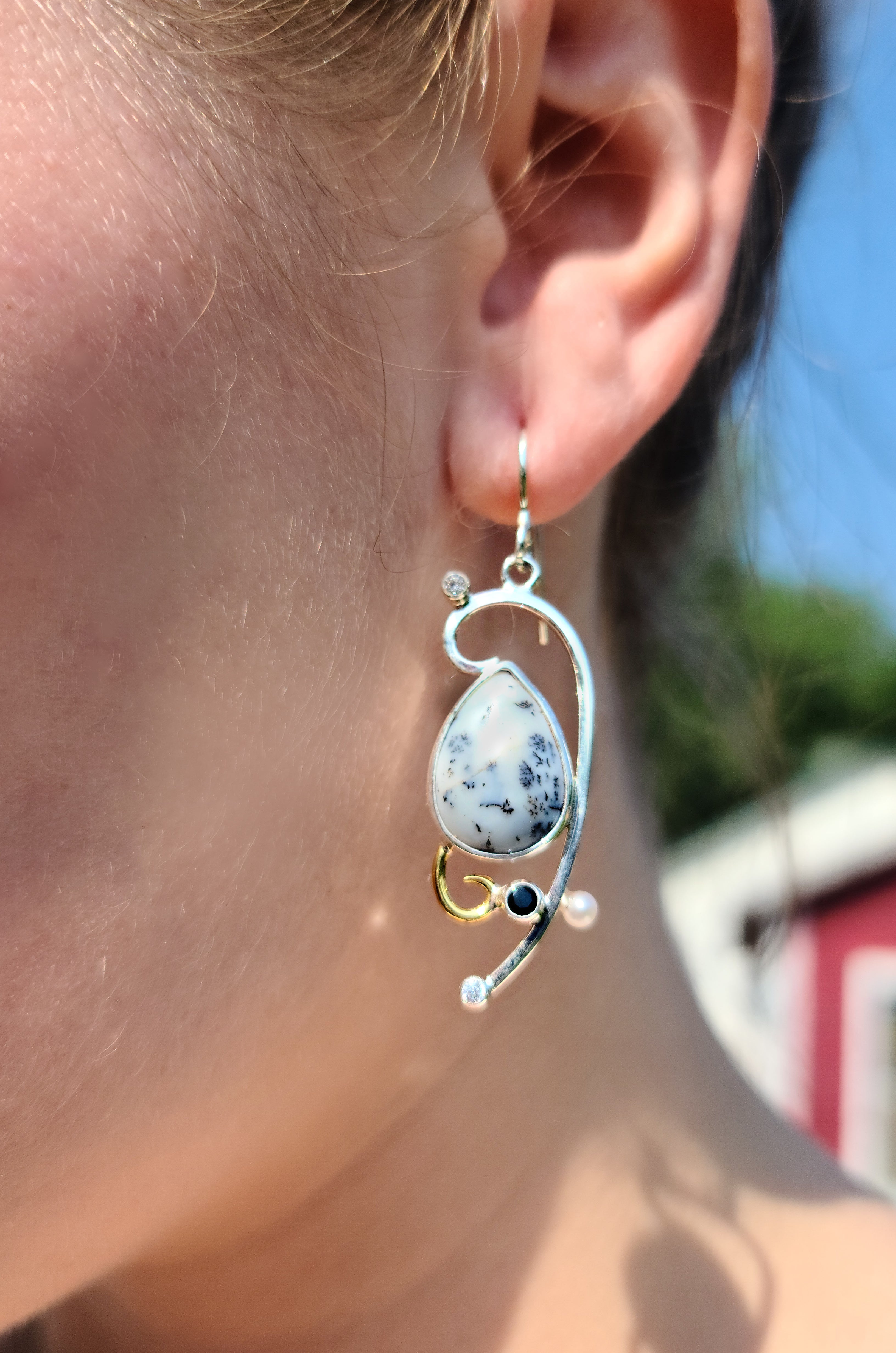 Dendritic Opal Earrings with 22k accents
Dendritic Opal, like all Opals never has the same pattern.  Which means each piece is always unique.  This beautifully asymmetric pair has nice balance and is set in Sterling Silver with 22k Gold accents.  Also set with Black Nano Spinel, Cubic Zirconia and Freshwater Pearls.
2 inches long by ,5 inches wide
Sterling Silver French Hooks
Asymmetric
Handmade
One of a kind