free gentle jewelry cleaner with your first order after joining and free shipping with every order!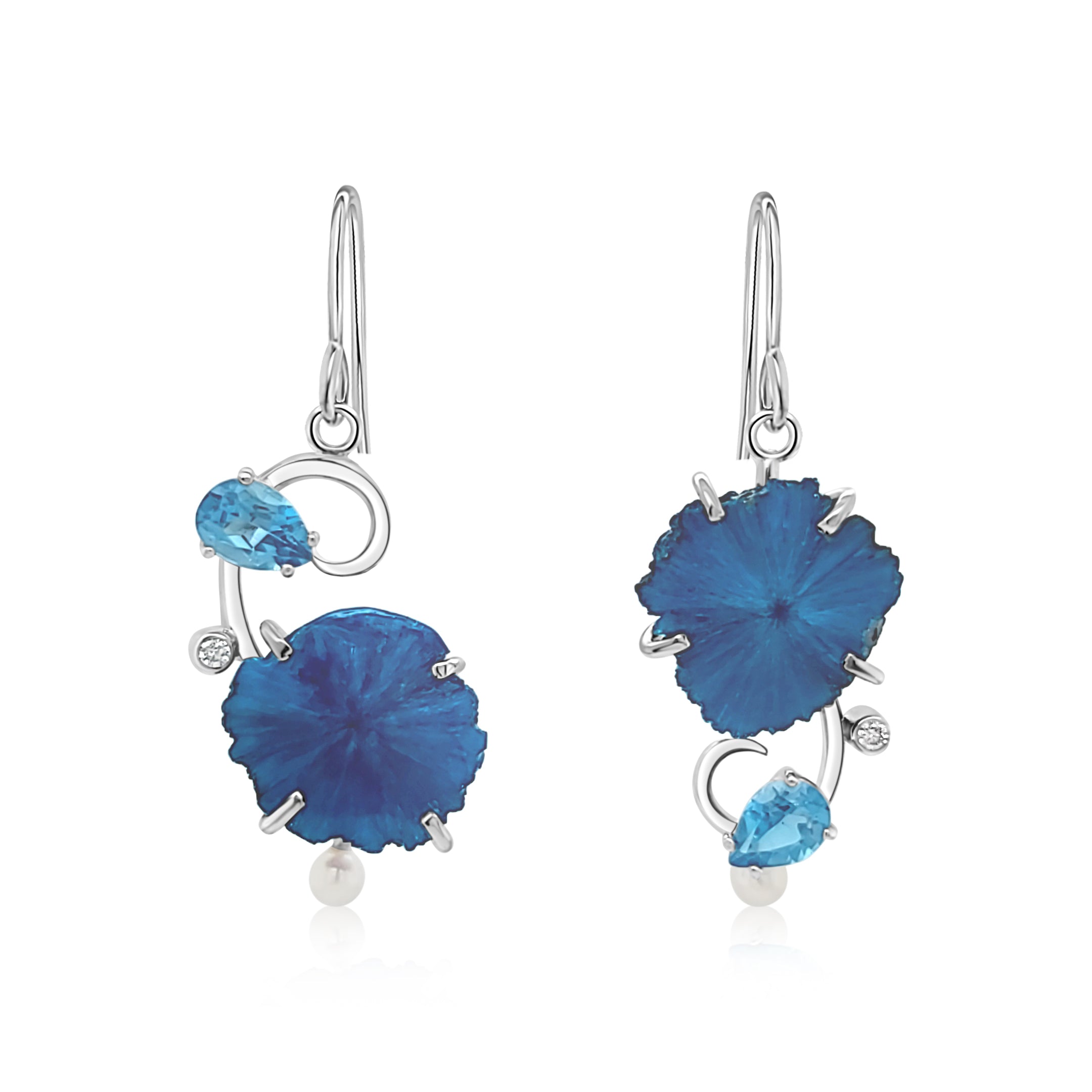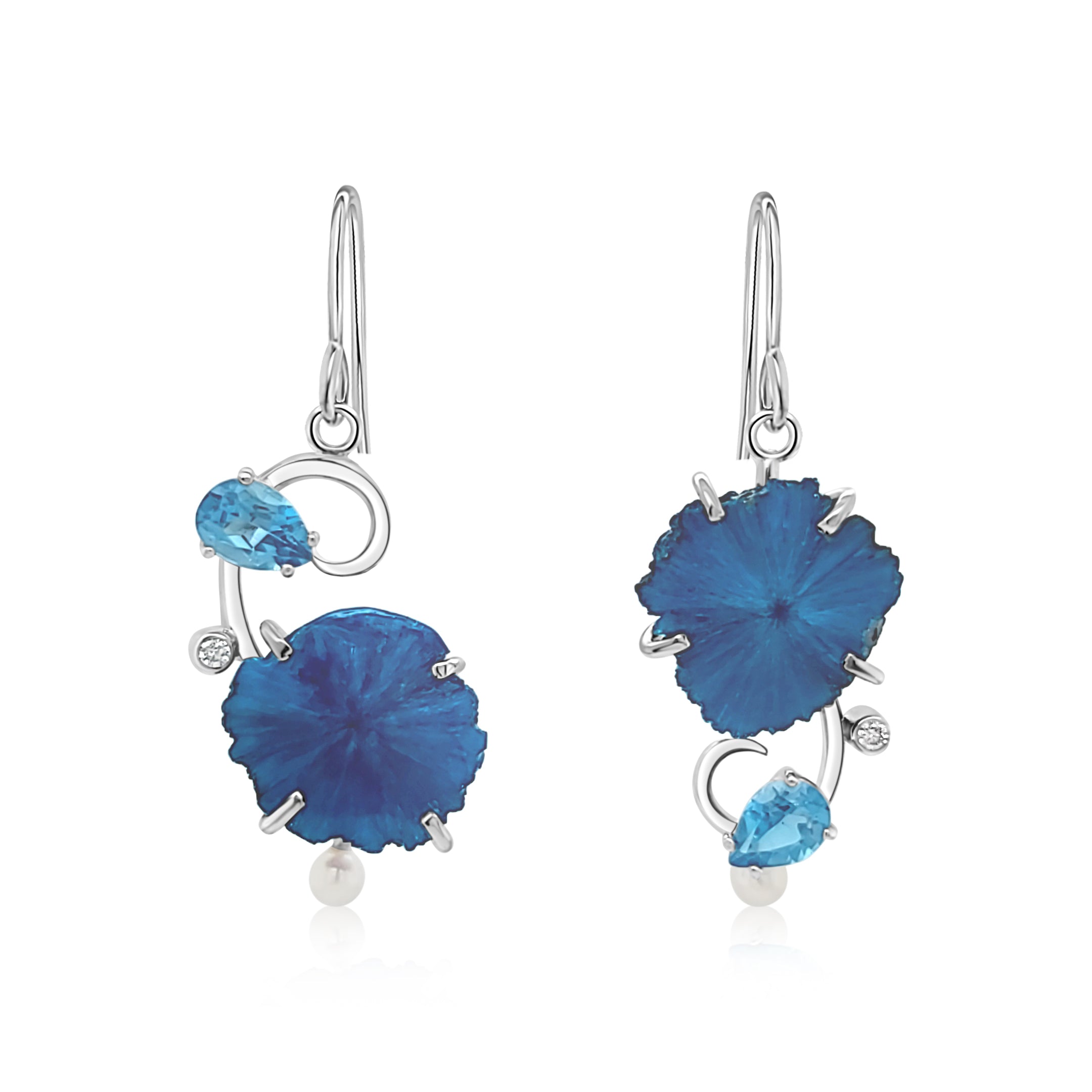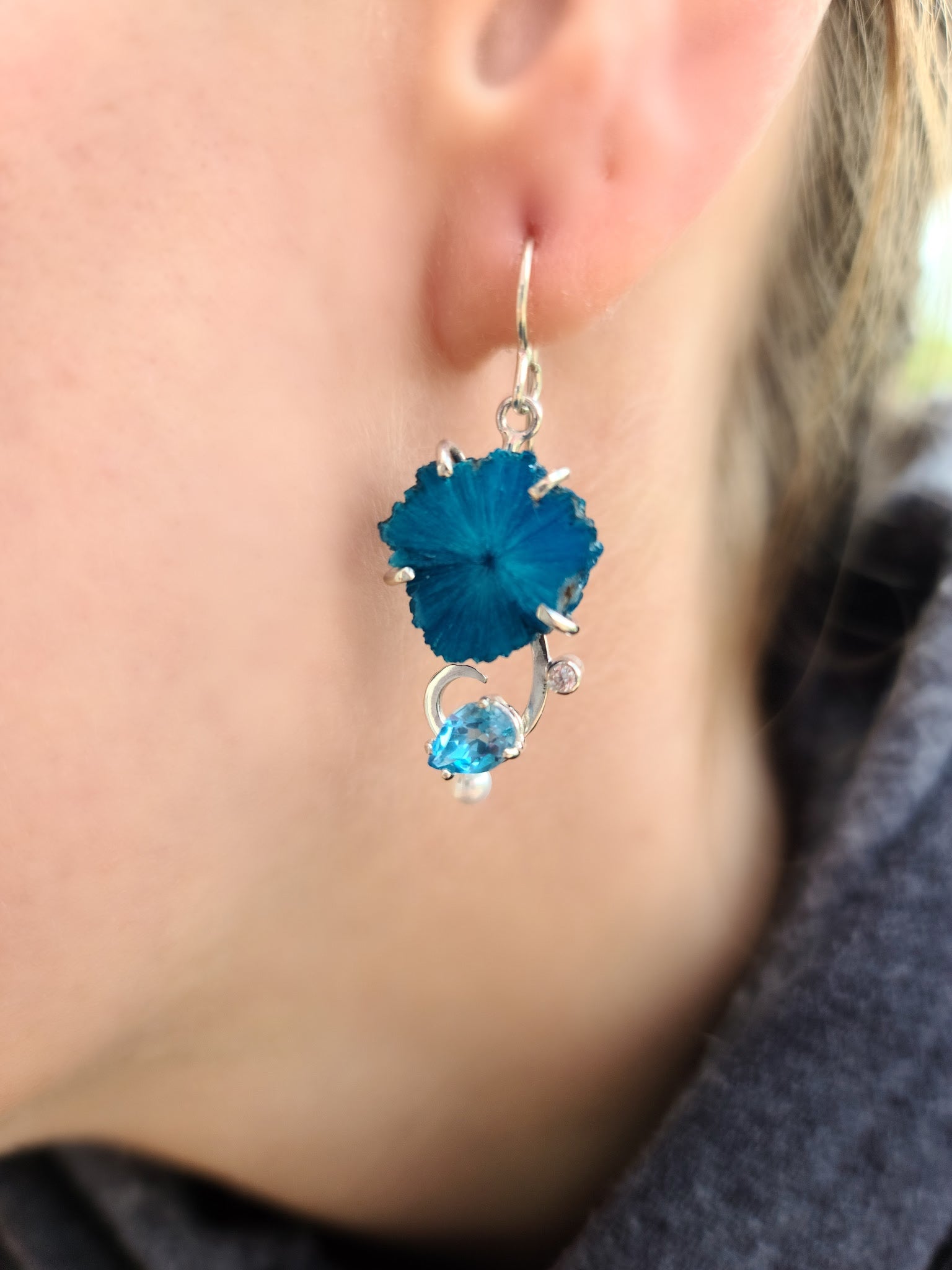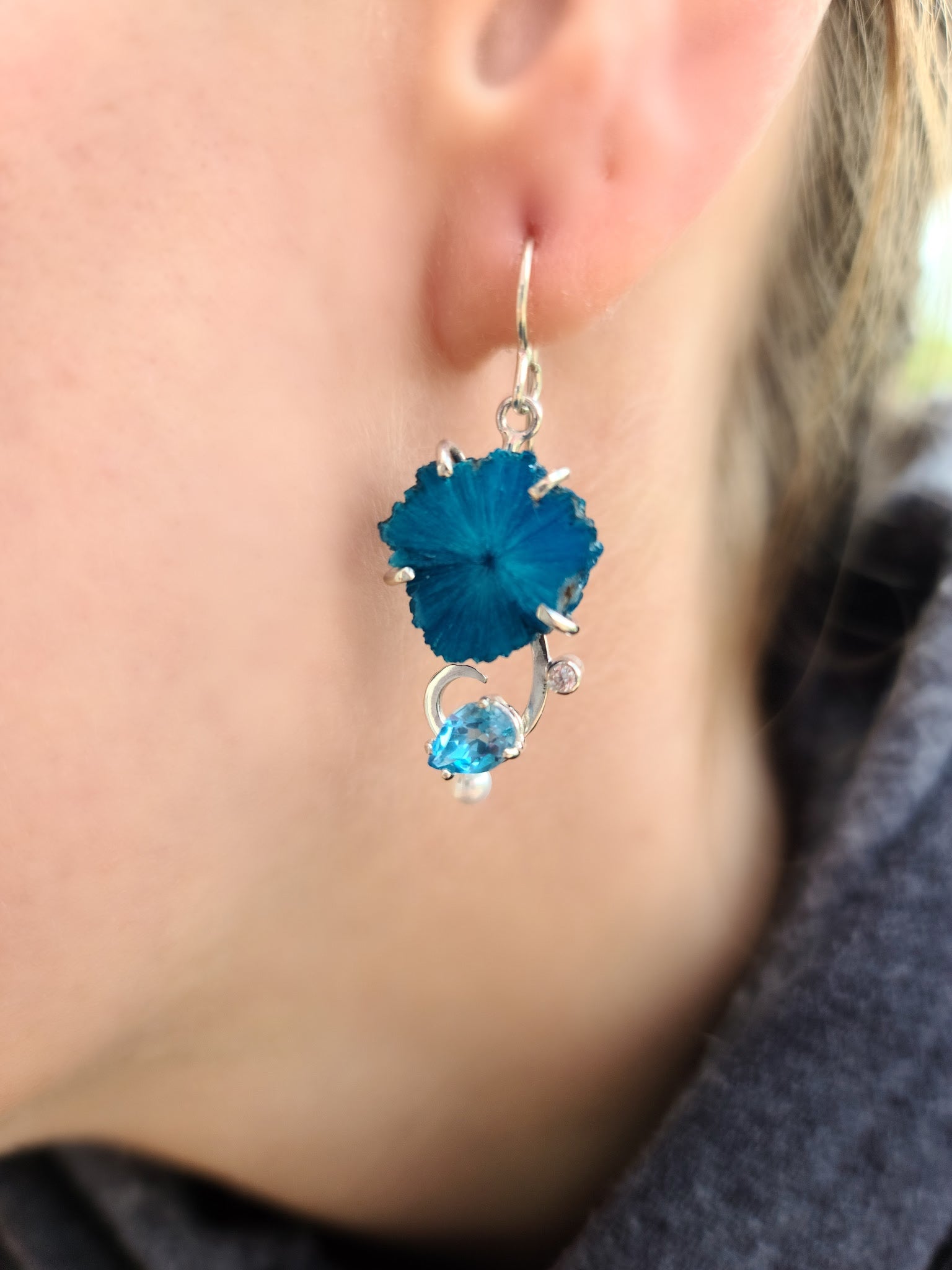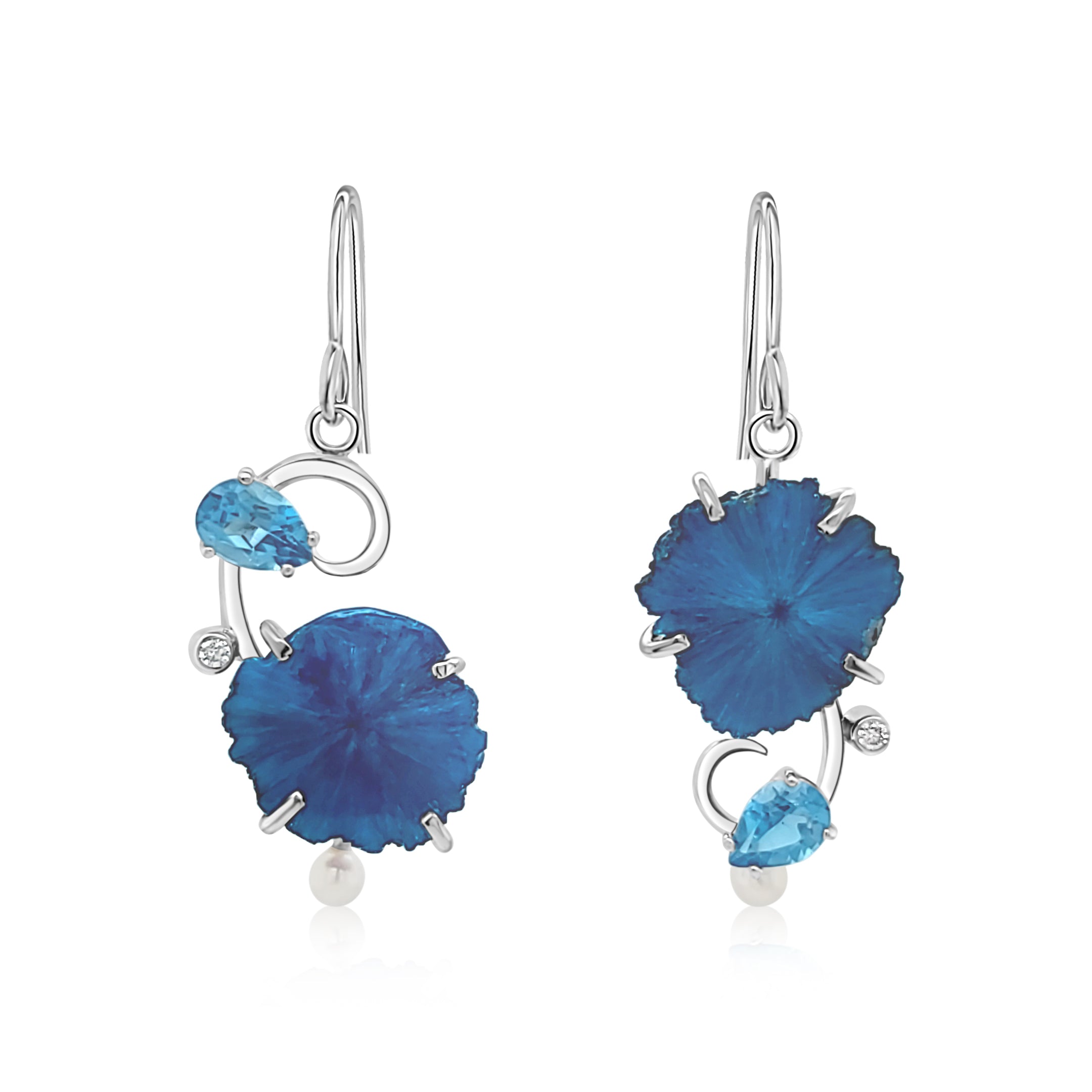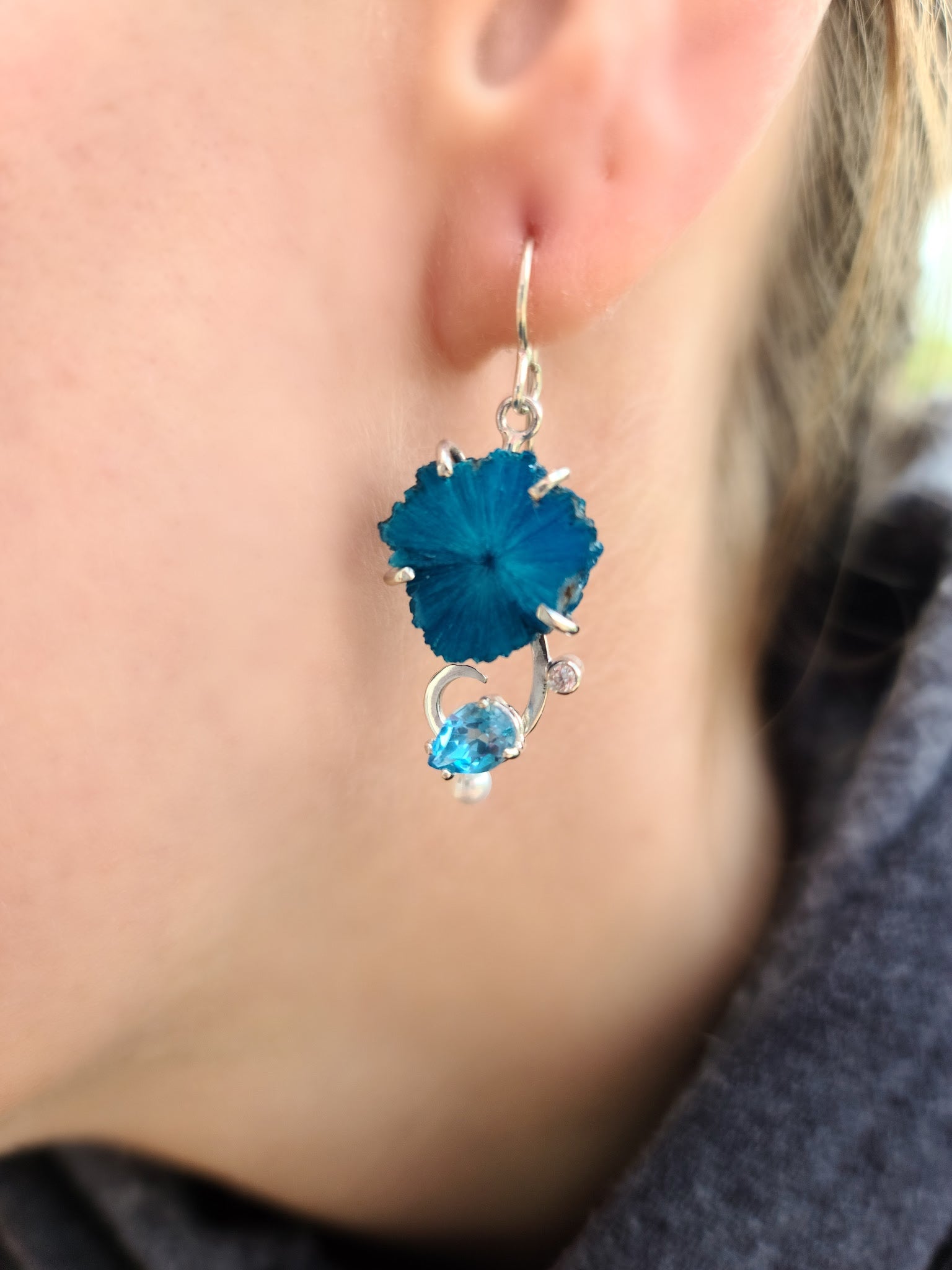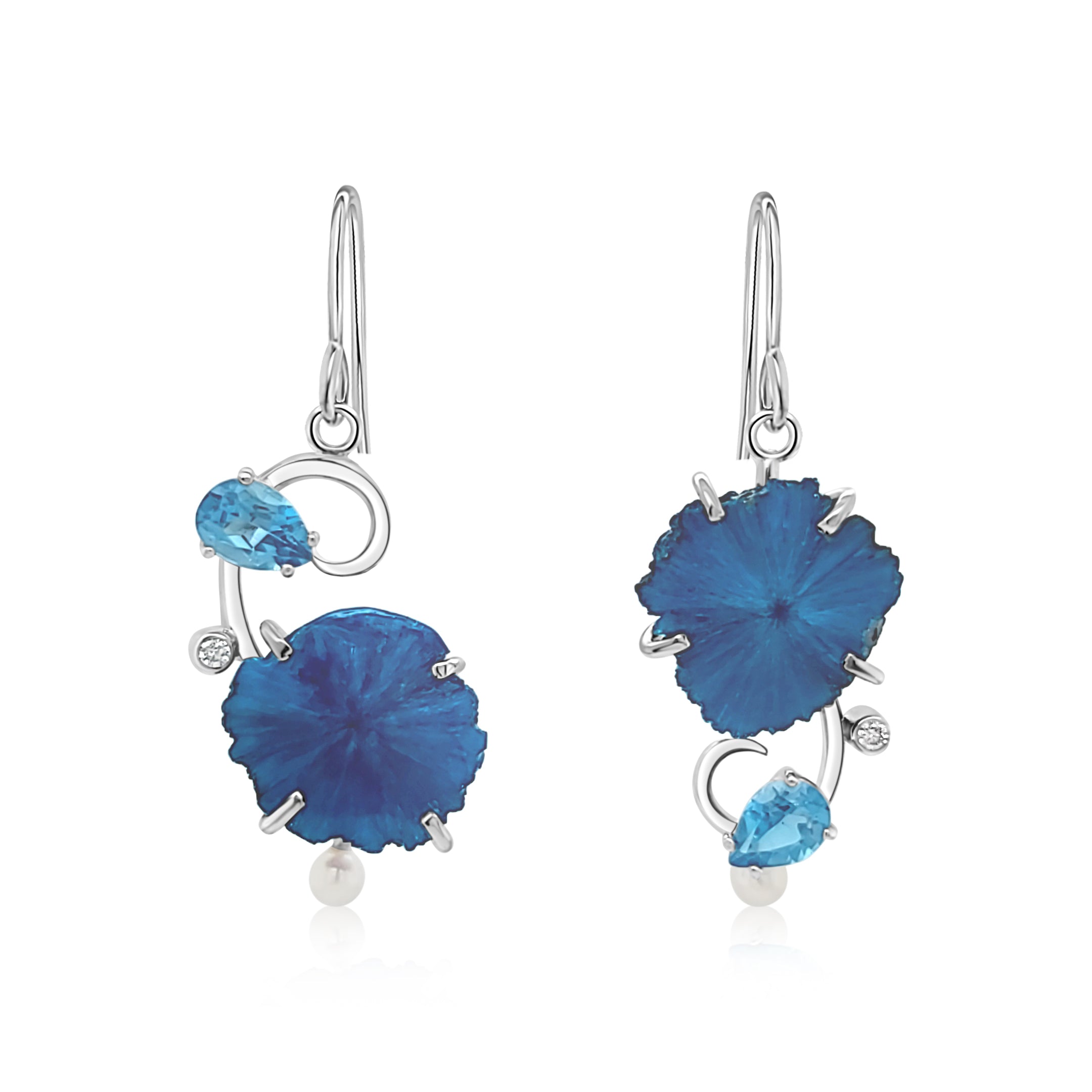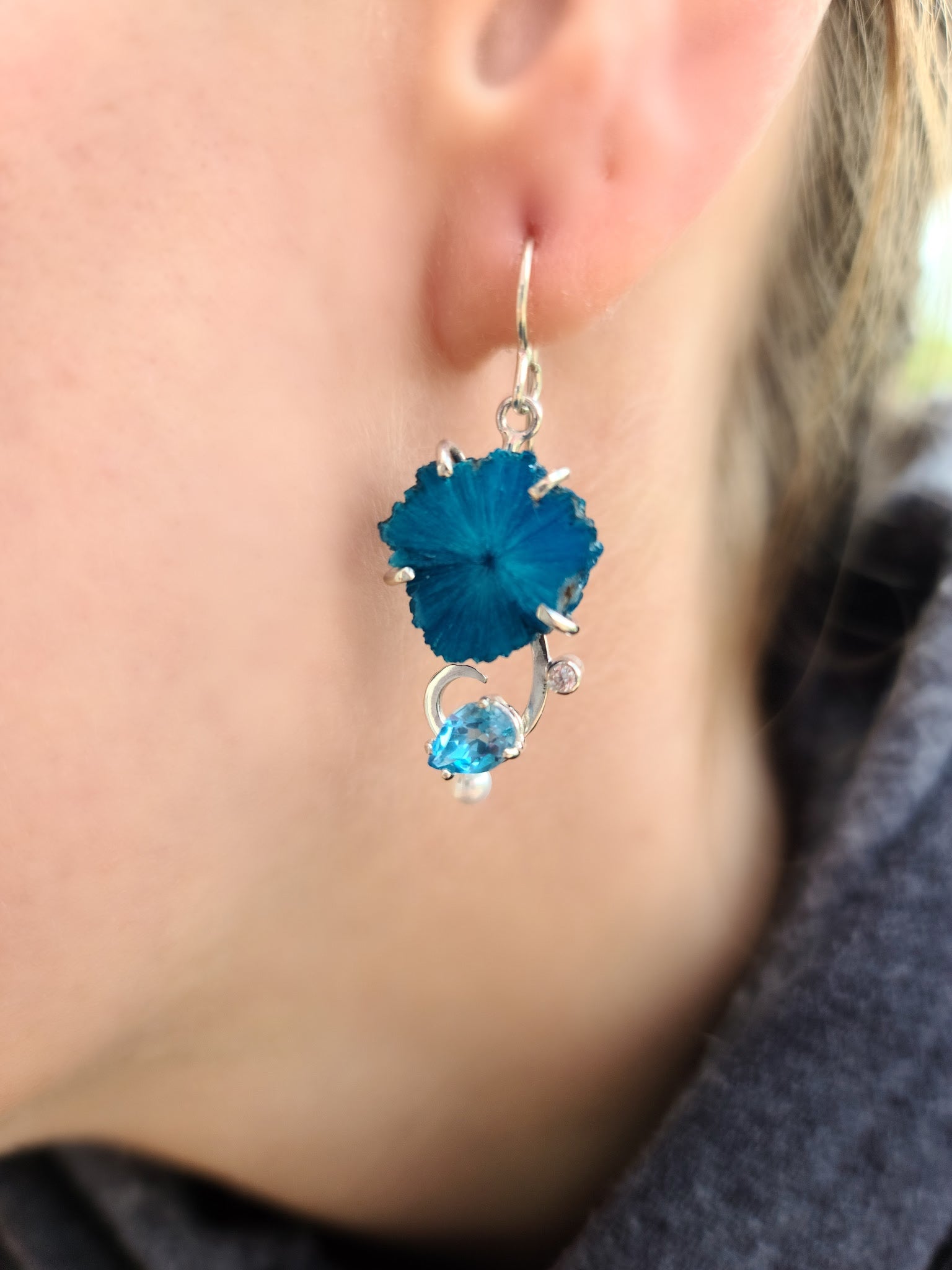 Bright Cavensite Earrings
I am thoroughly smitten with Cavensite.  The stunning color, the star pattern in the stone, are stunning.  You will sparkle wearing these earrings!  The mine where Cavensite is from in India has been closed, I cherish the few stones that I have left.  Set with Swiss Blue Topaz, Cubic Zirconia and Freshwater Pearls in Sterling Silver.
1.75 inches long by .75 inches wide
Asymmetric
Sterling Silver French Hooks
Handmade
One of a kind