free gentle jewelry cleaner with your first order after joining and free shipping with every order!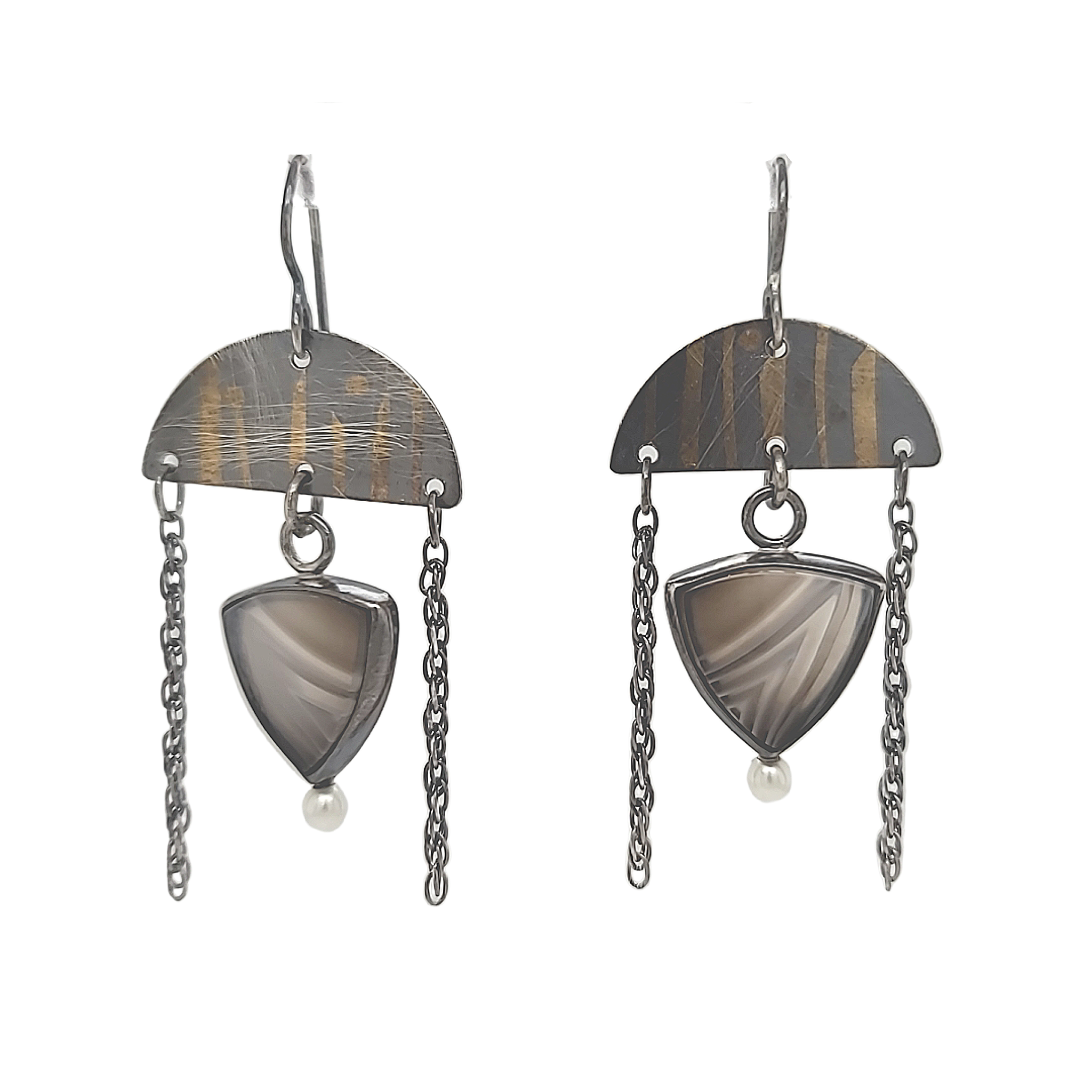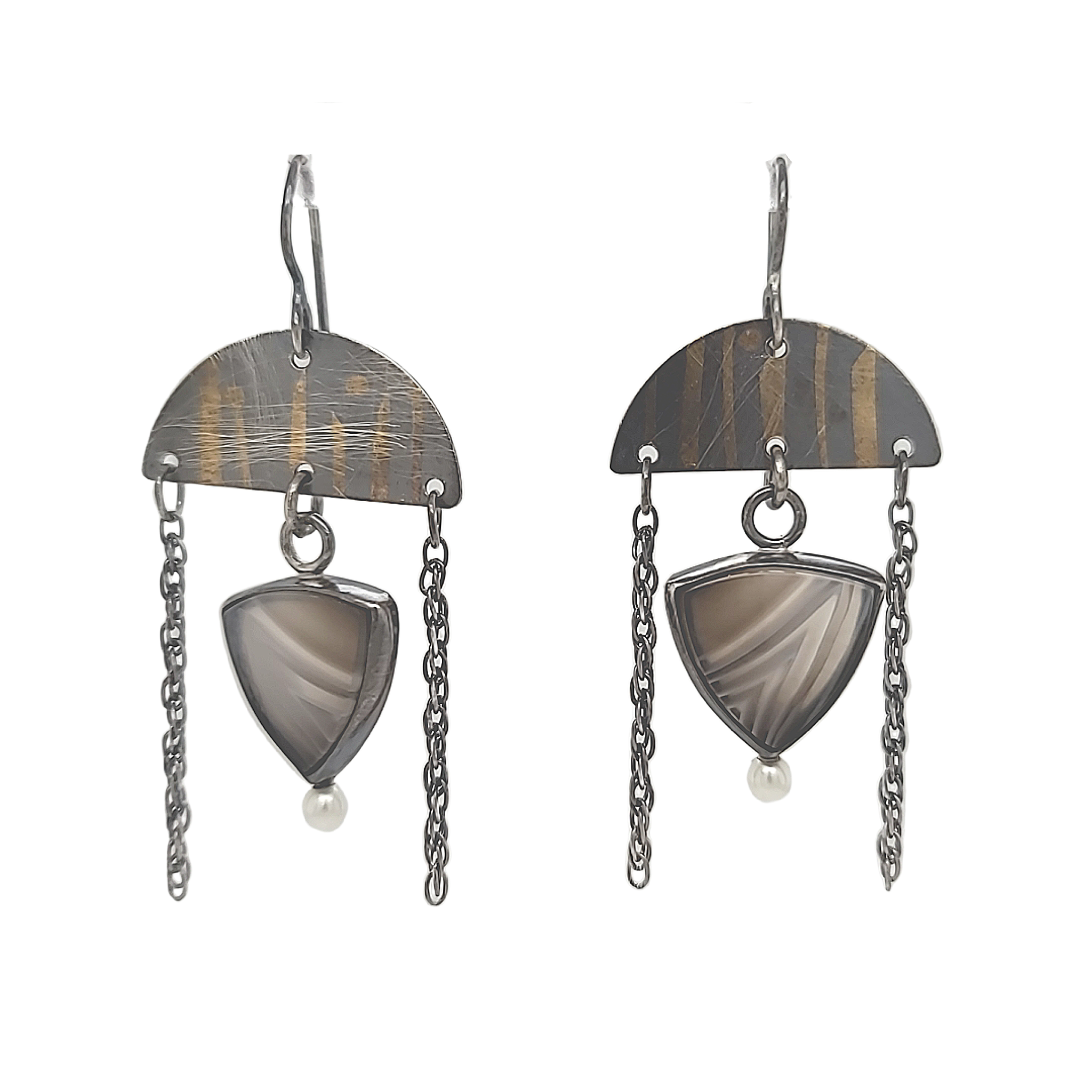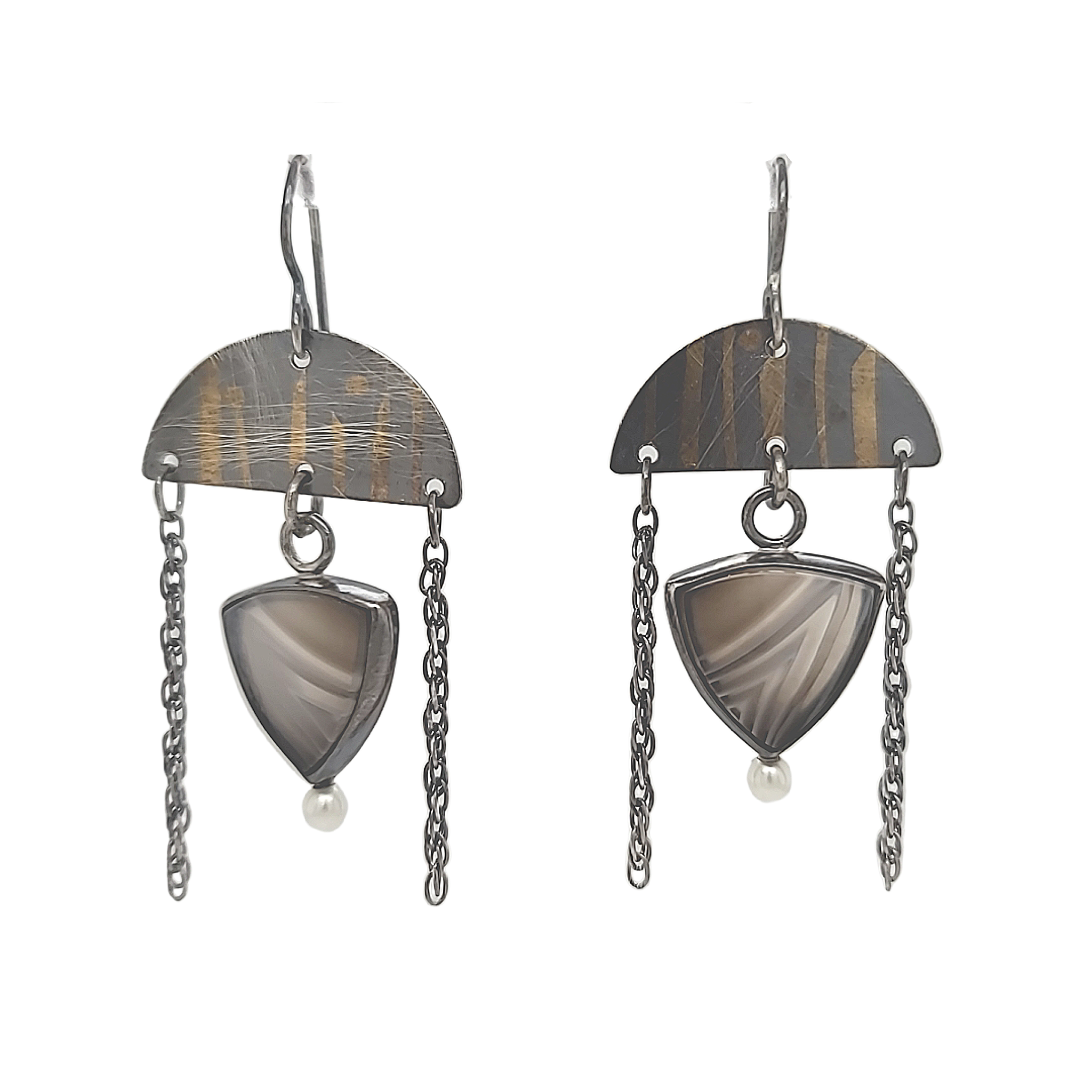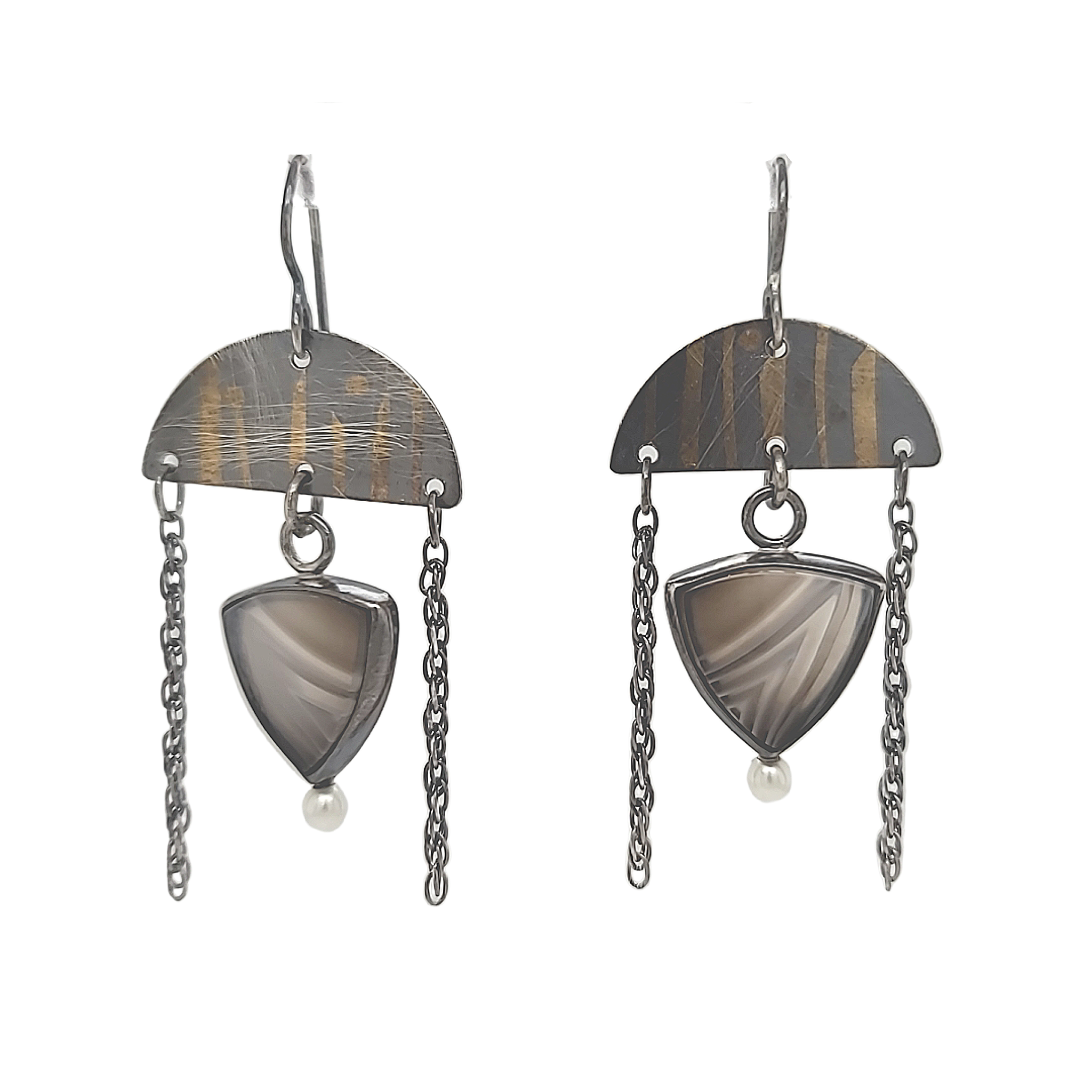 Botswana Agate and Keum Boo Earrings
If you love Agates, these are for you!  The Botswana Agates in these earrings have an alluring and soothing pattern  Sterling Silver with Keum Boo which is a Japanese process of burnishing 24k Gold foil over Sterling Silver.
2 inches by 1 inch
Handmade
One of a kind