free gentle jewelry cleaner with your first order after joining and free shipping with every order!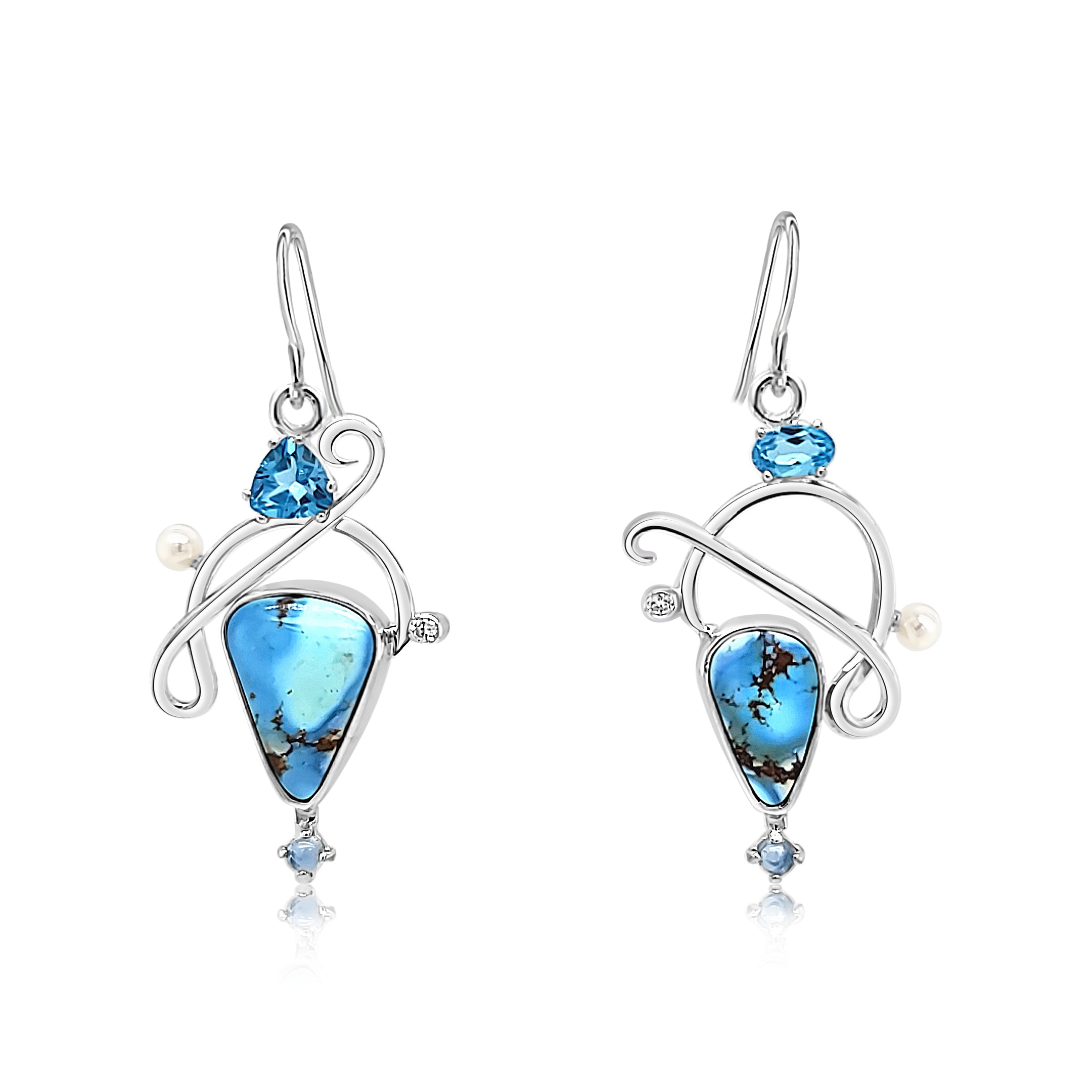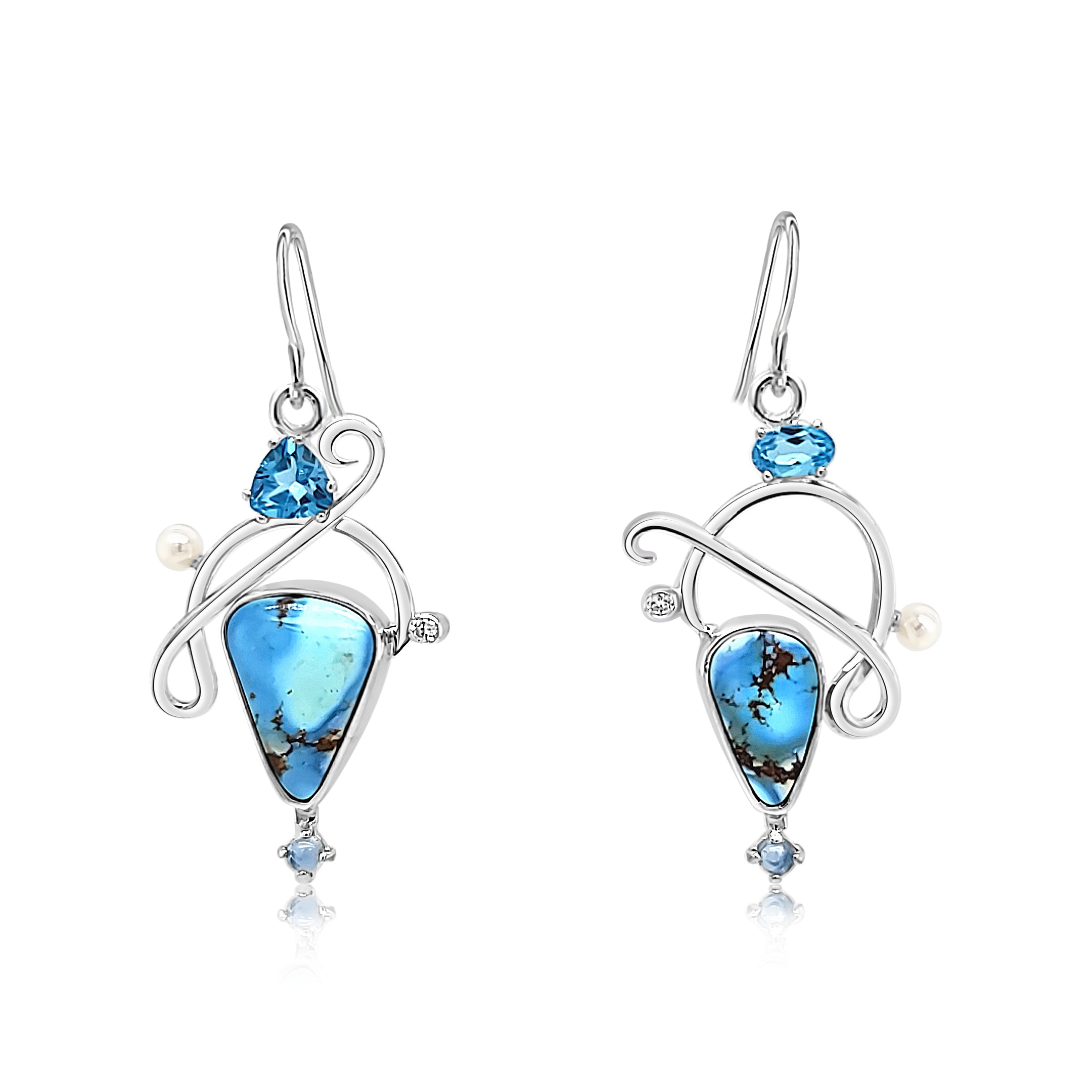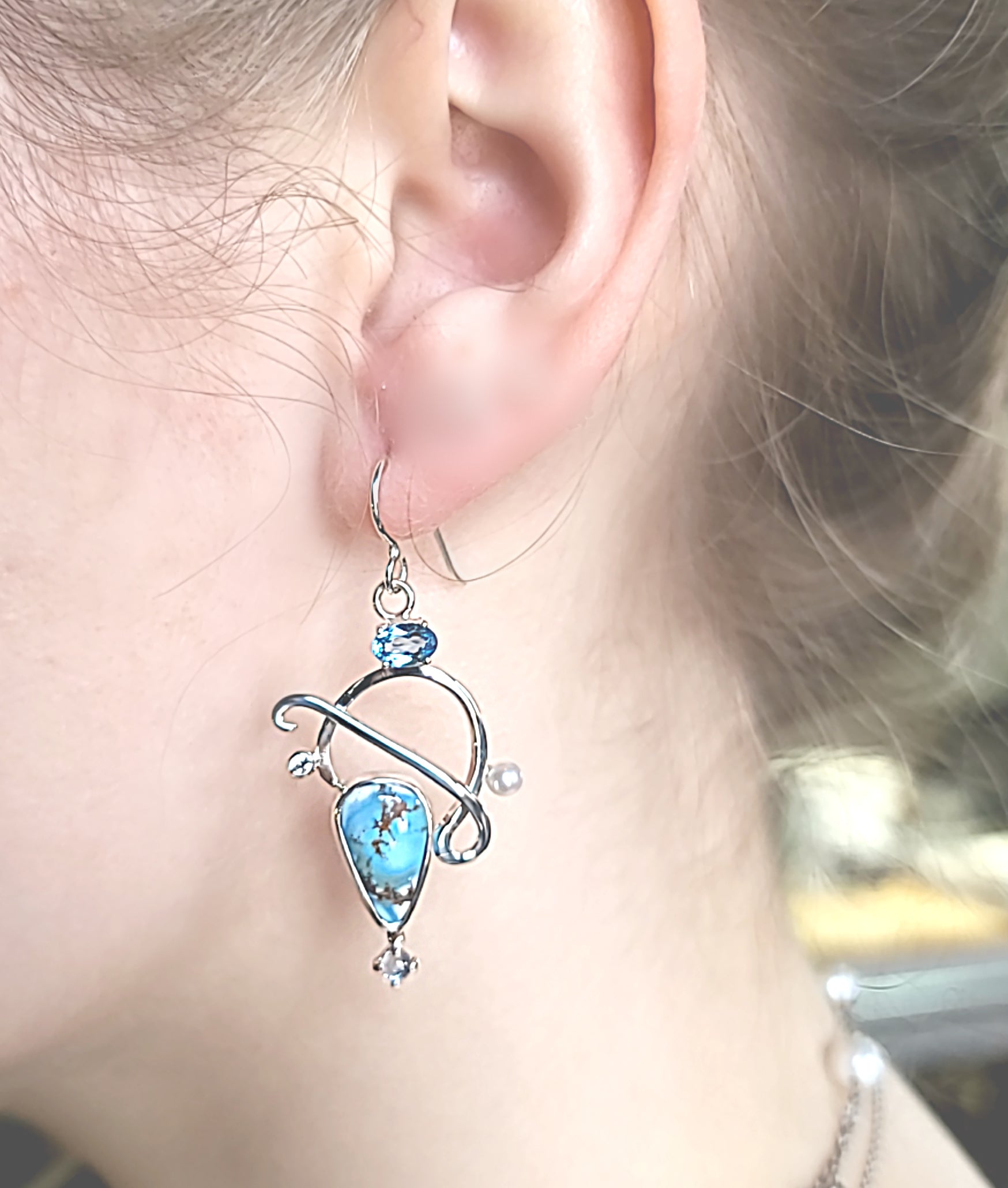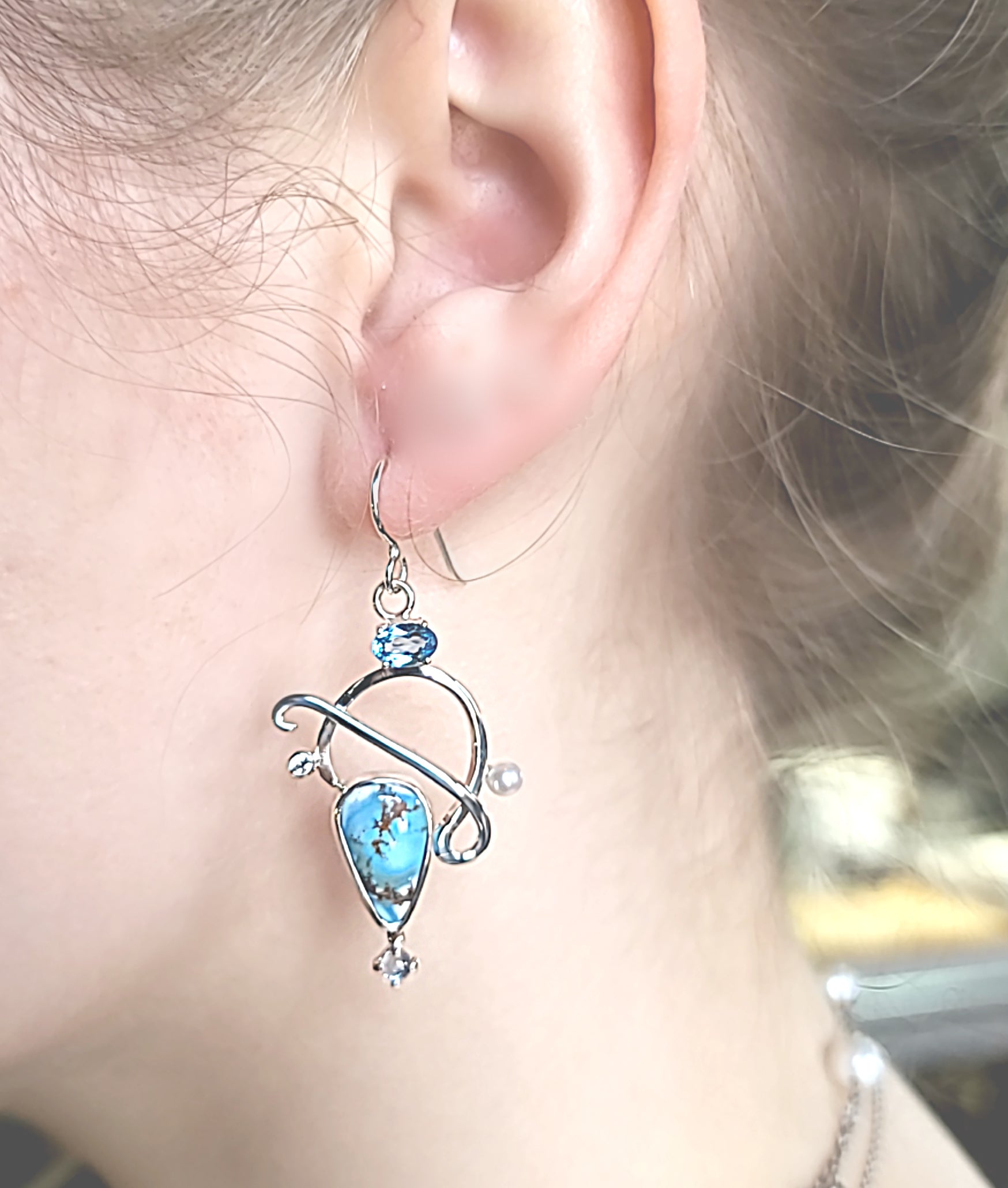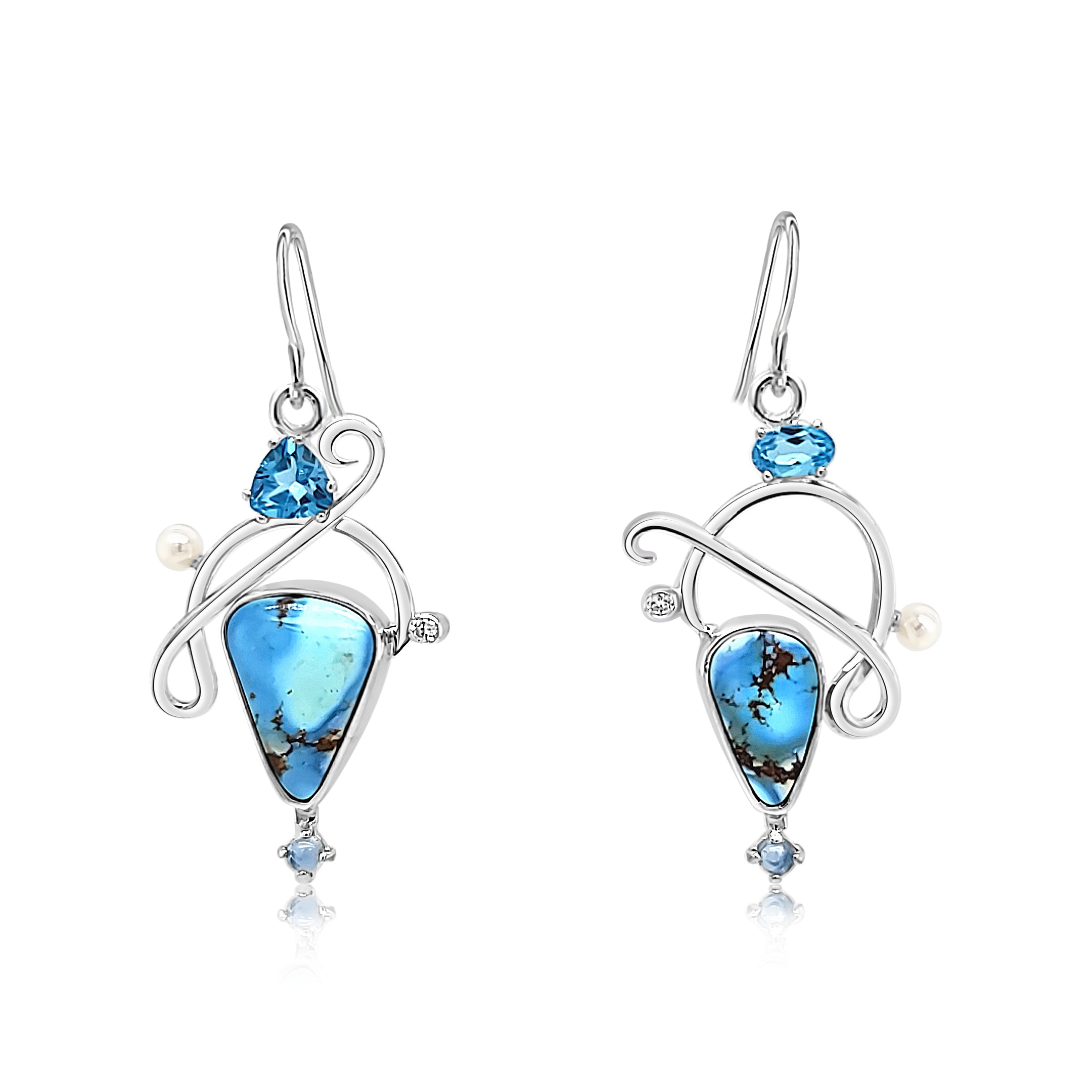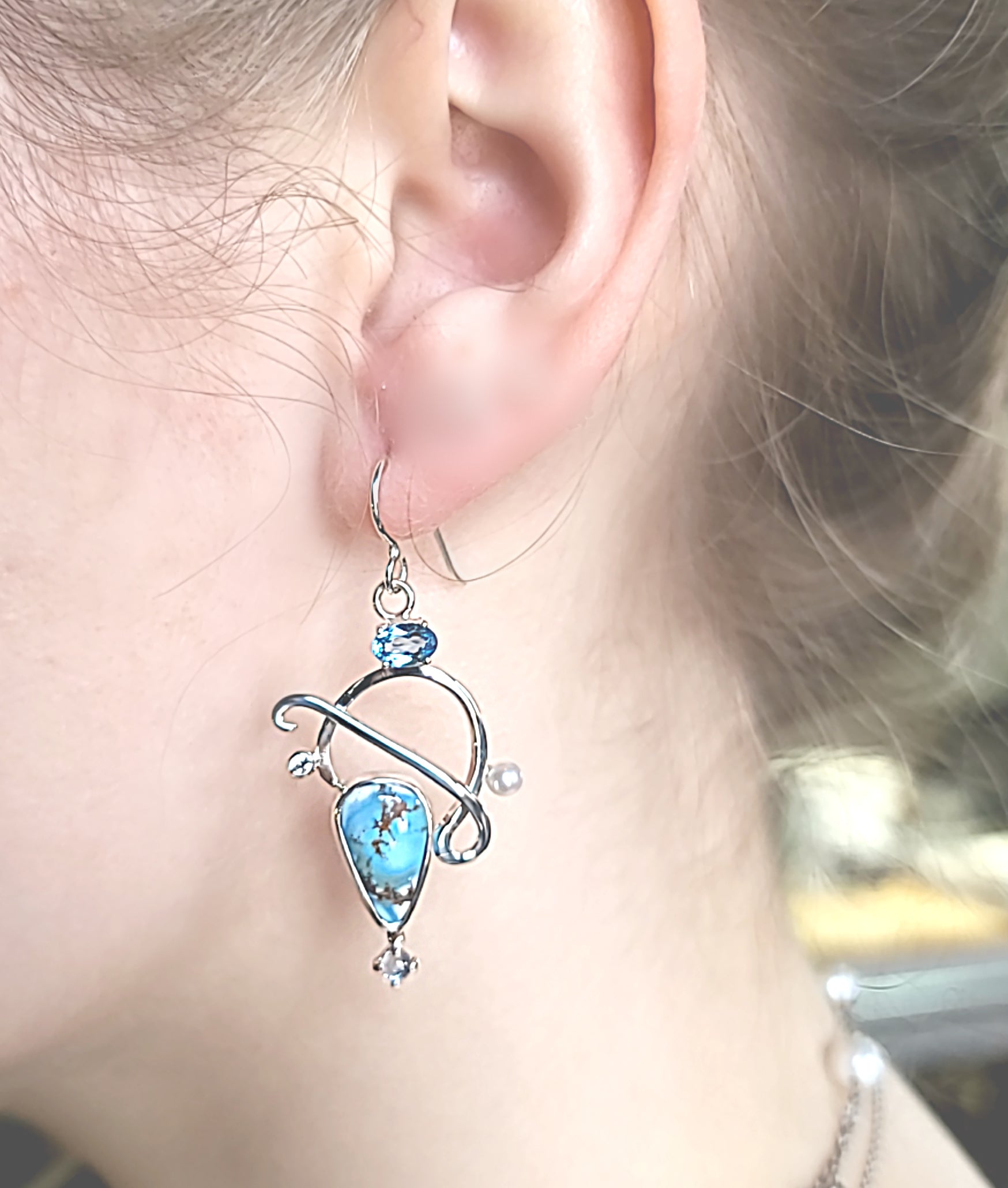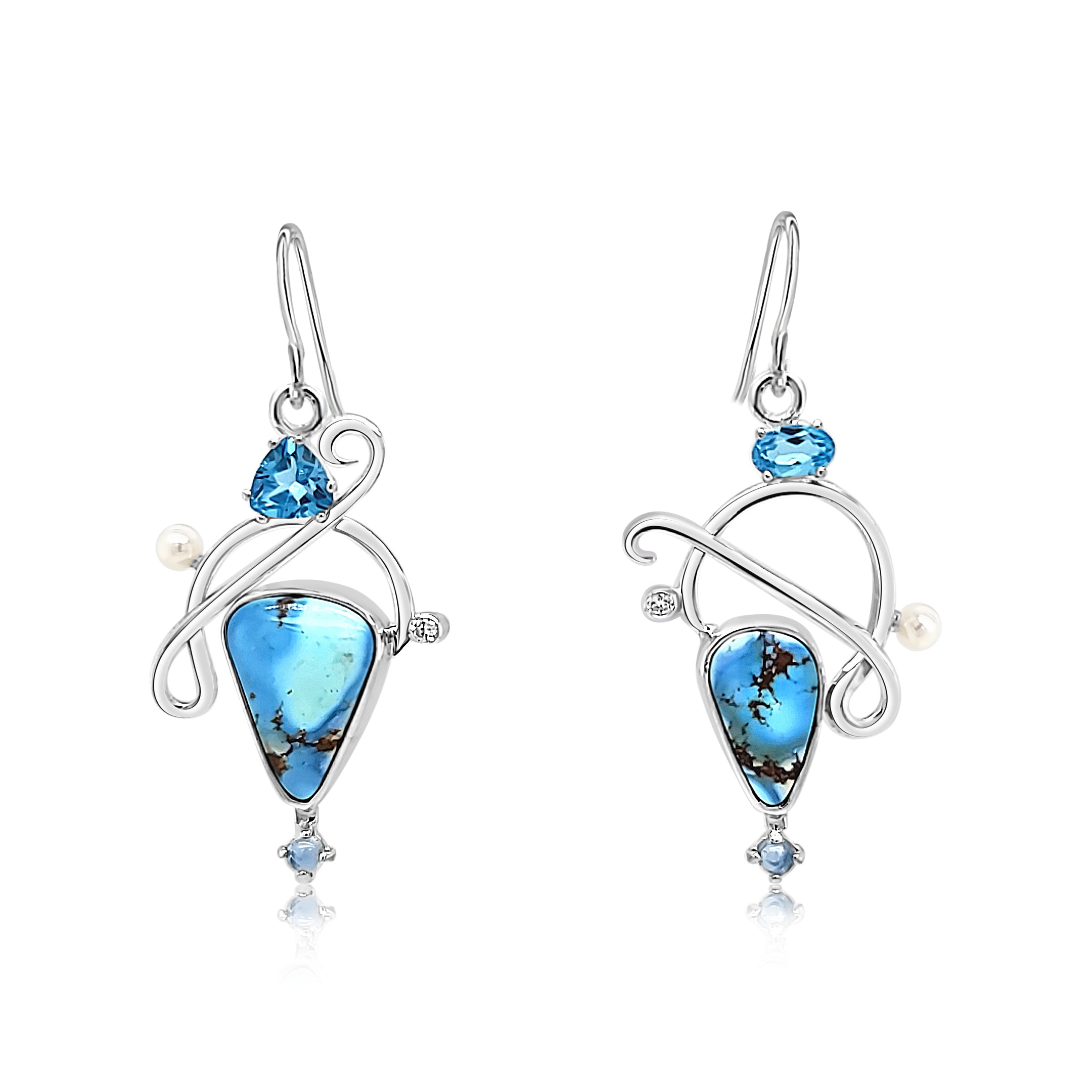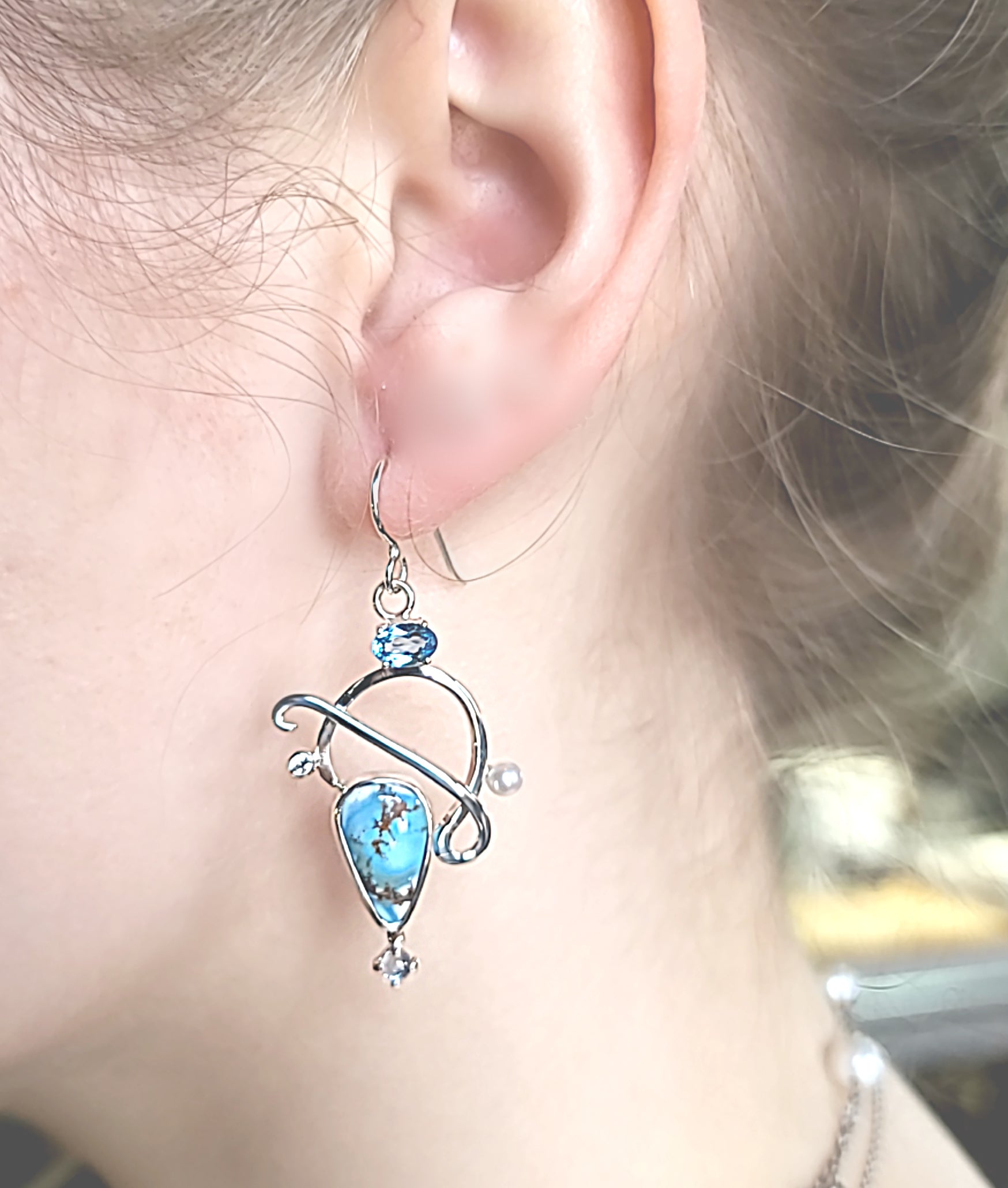 Golden Hills Turquoise Earrings
Golden Hills Turquoise is also referred to as Lavender Turquoise because of it's slightly purple hue.  The color in this stone is beautiful!  Golden Hills Turquoise was first discovered in 2013 in Kazakhstan.  Set here with Swiss Blue Topaz, Cubic Zirconia and Freshwater Pearls.  A playful asymmetric design that will delight your spirit when worn!
1.75 inches long by 1 inch wide
Sterling Silver French Hook
Asymmetric
Handmade
One of a kind