free gentle jewelry cleaner with your first order after joining and free shipping with every order!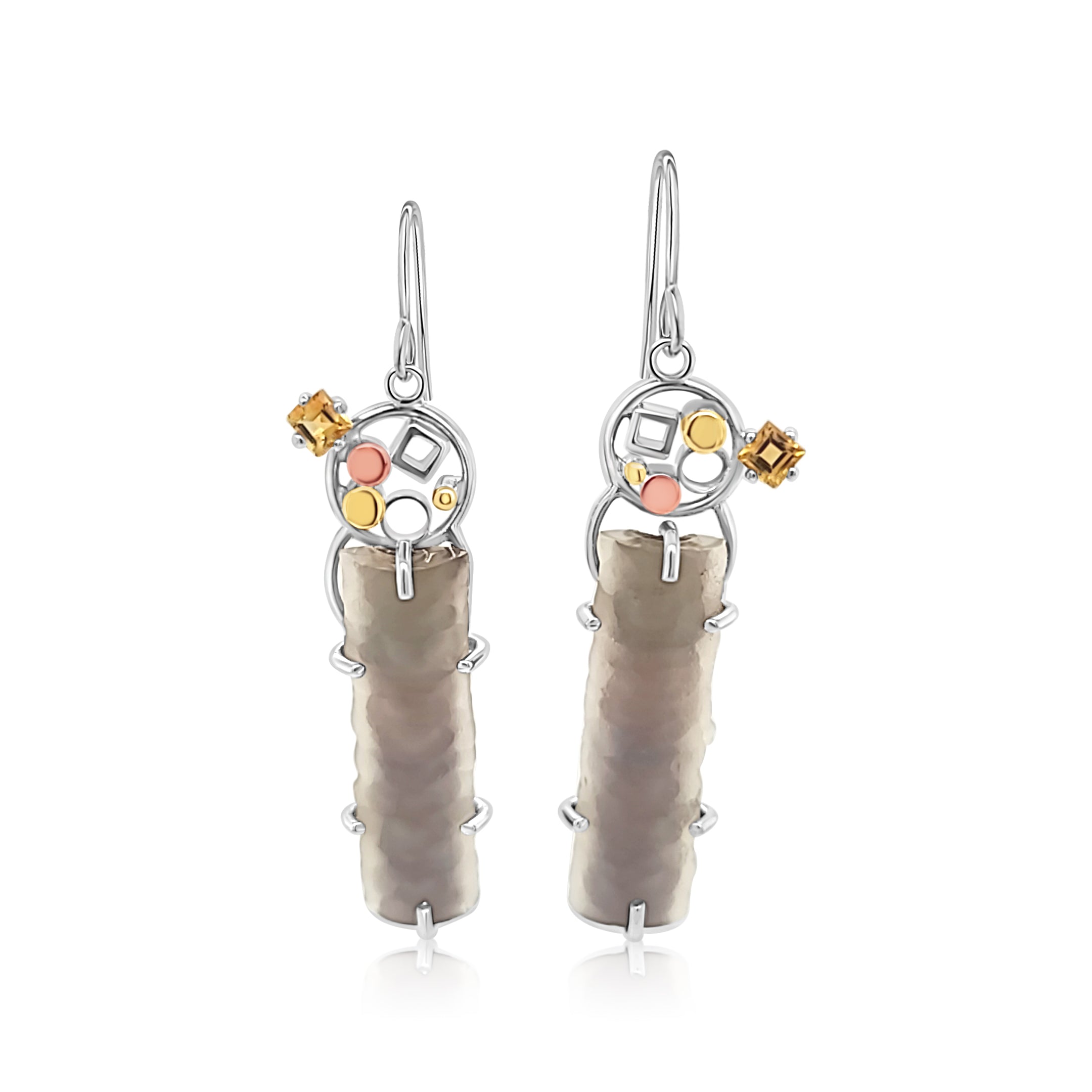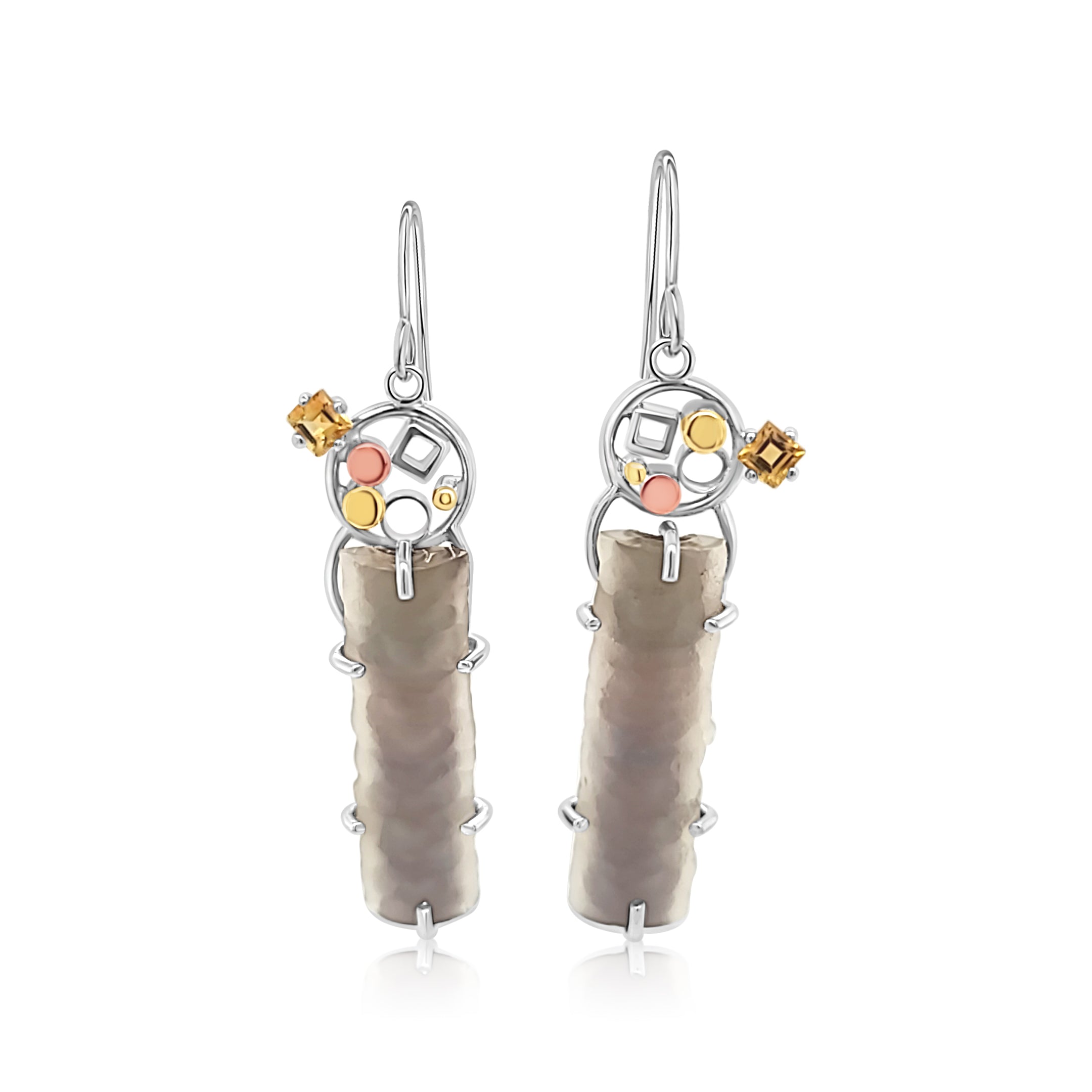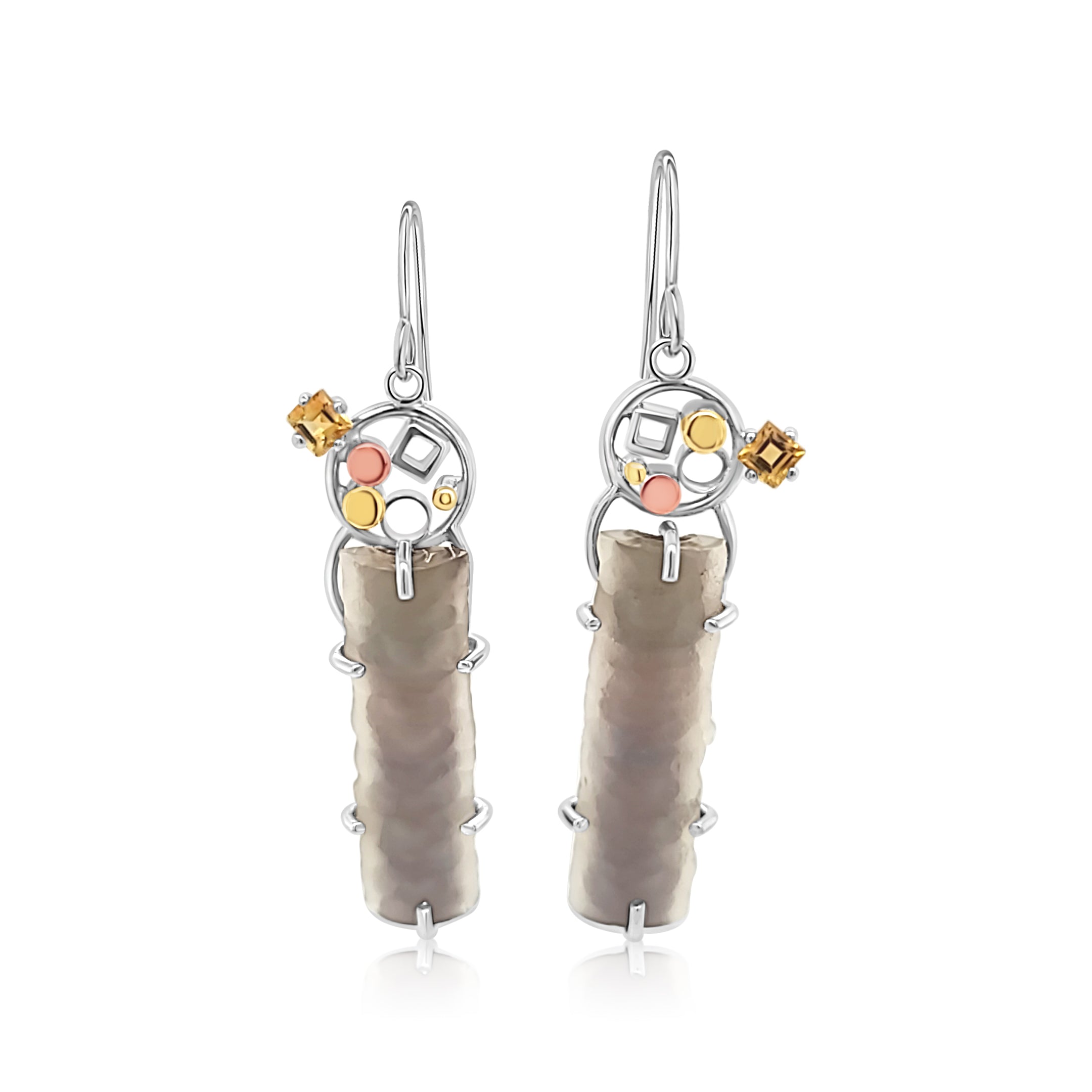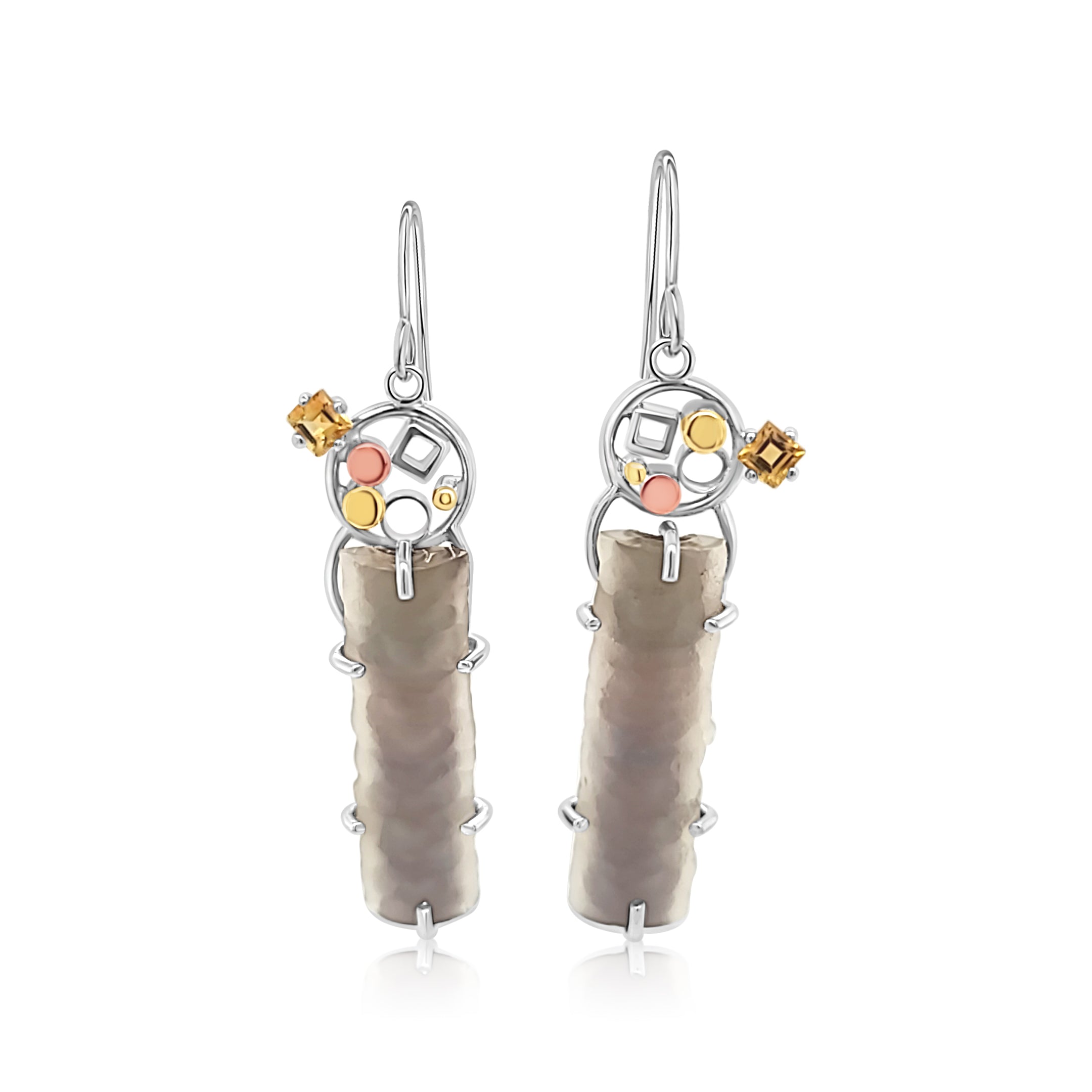 Petrified Bamboo Earrings
Adorn yourself with these one-of-a-kind Petrified Bamboo Earrings. They are crafted from Sustainable Petrified Bamboo, Citrine gemstones, and Sterling Silver with 14k Red and Yellow Gold accents. Light and easy to wear. Mother Nature is amazing!
2 inches long by .5 inches wide
Sterling Silver French Hooks
Handmade
One of a kind