free gentle jewelry cleaner with your first order after joining and free shipping with every order!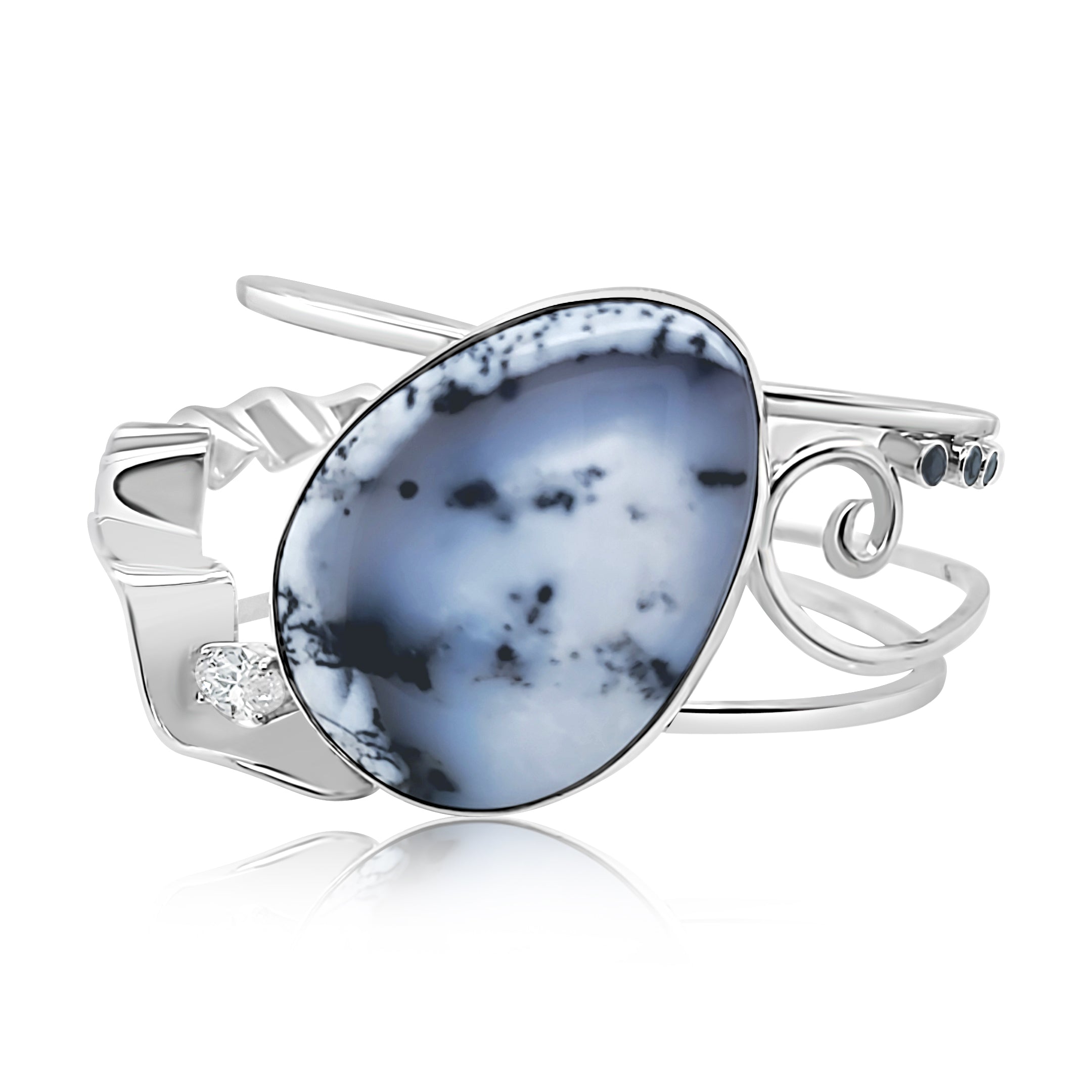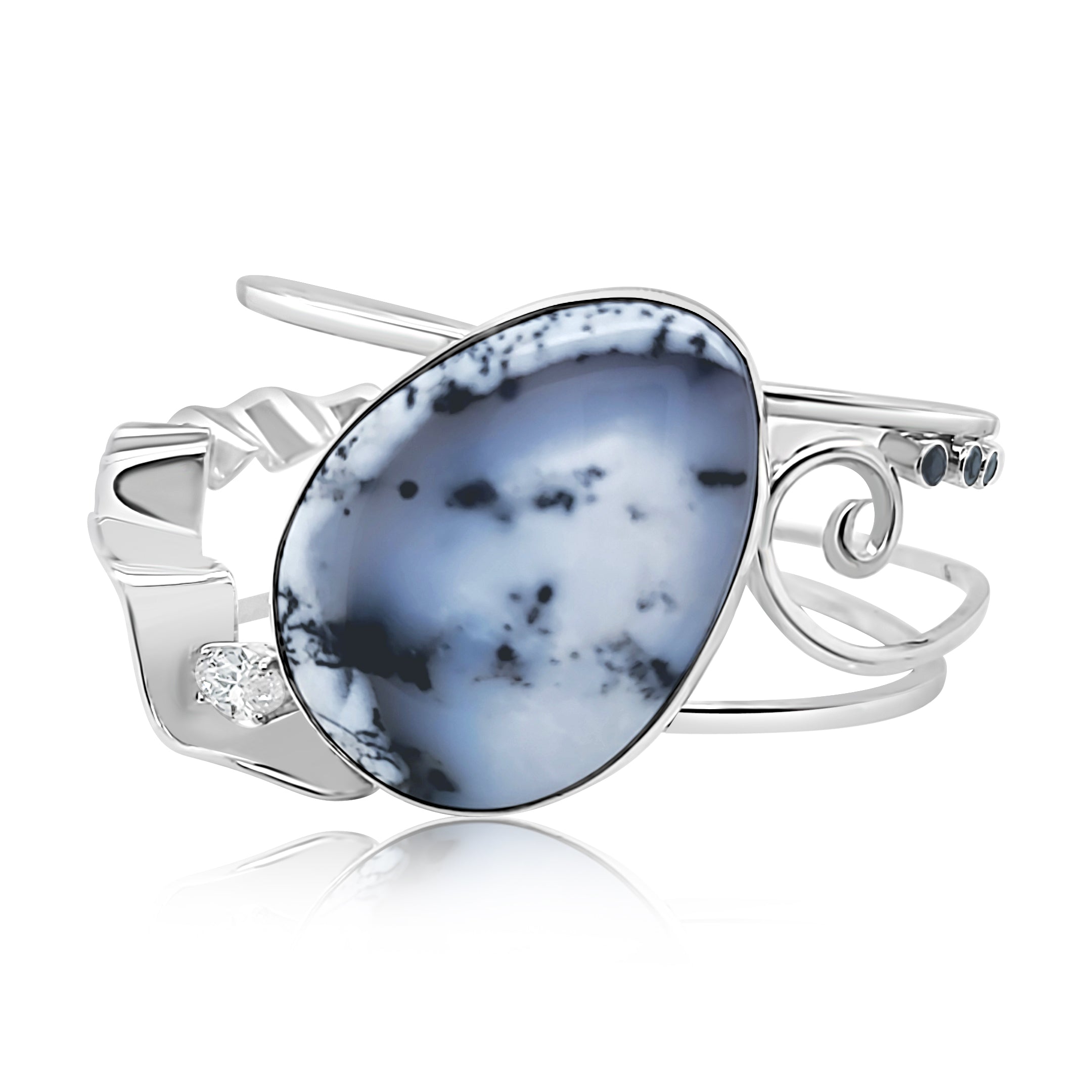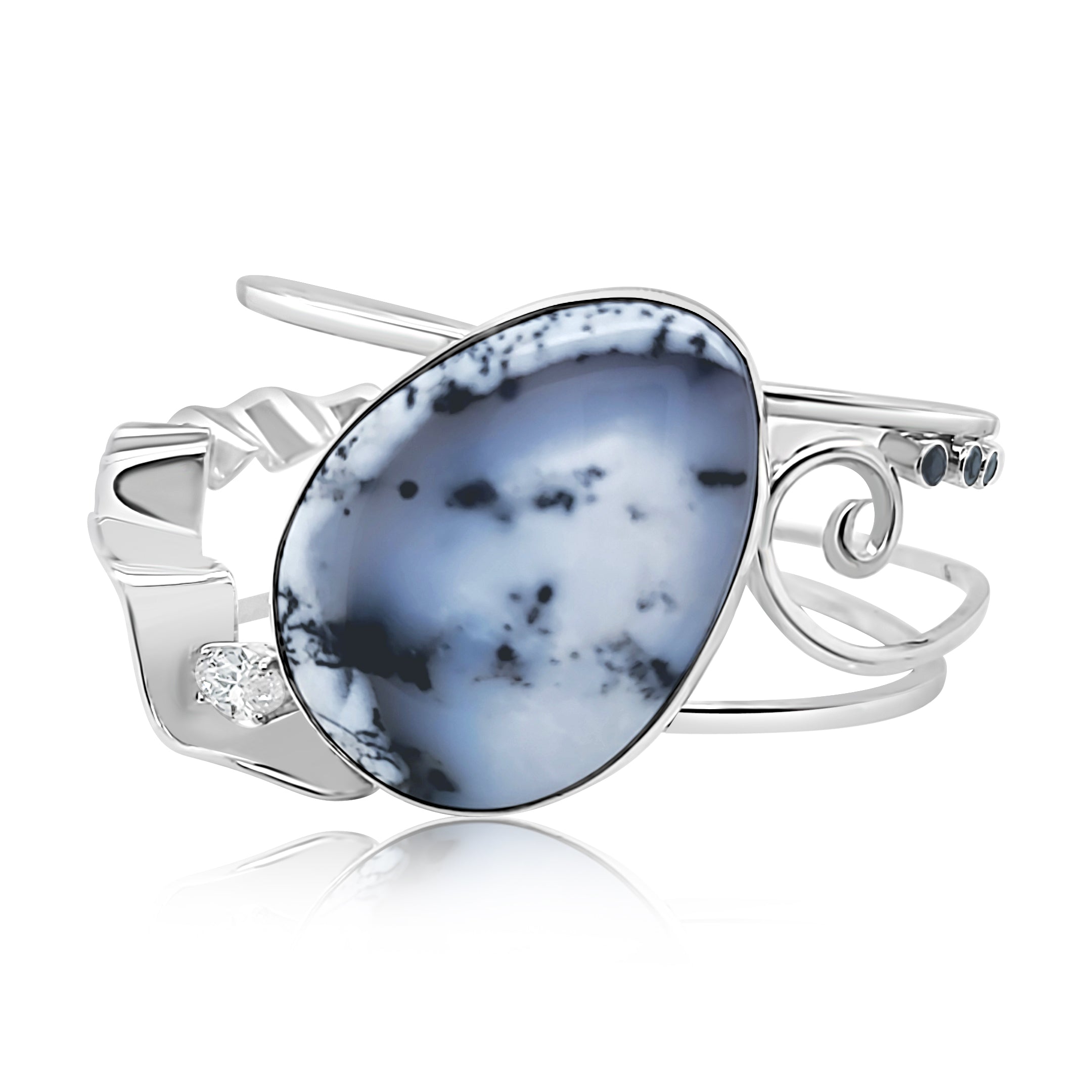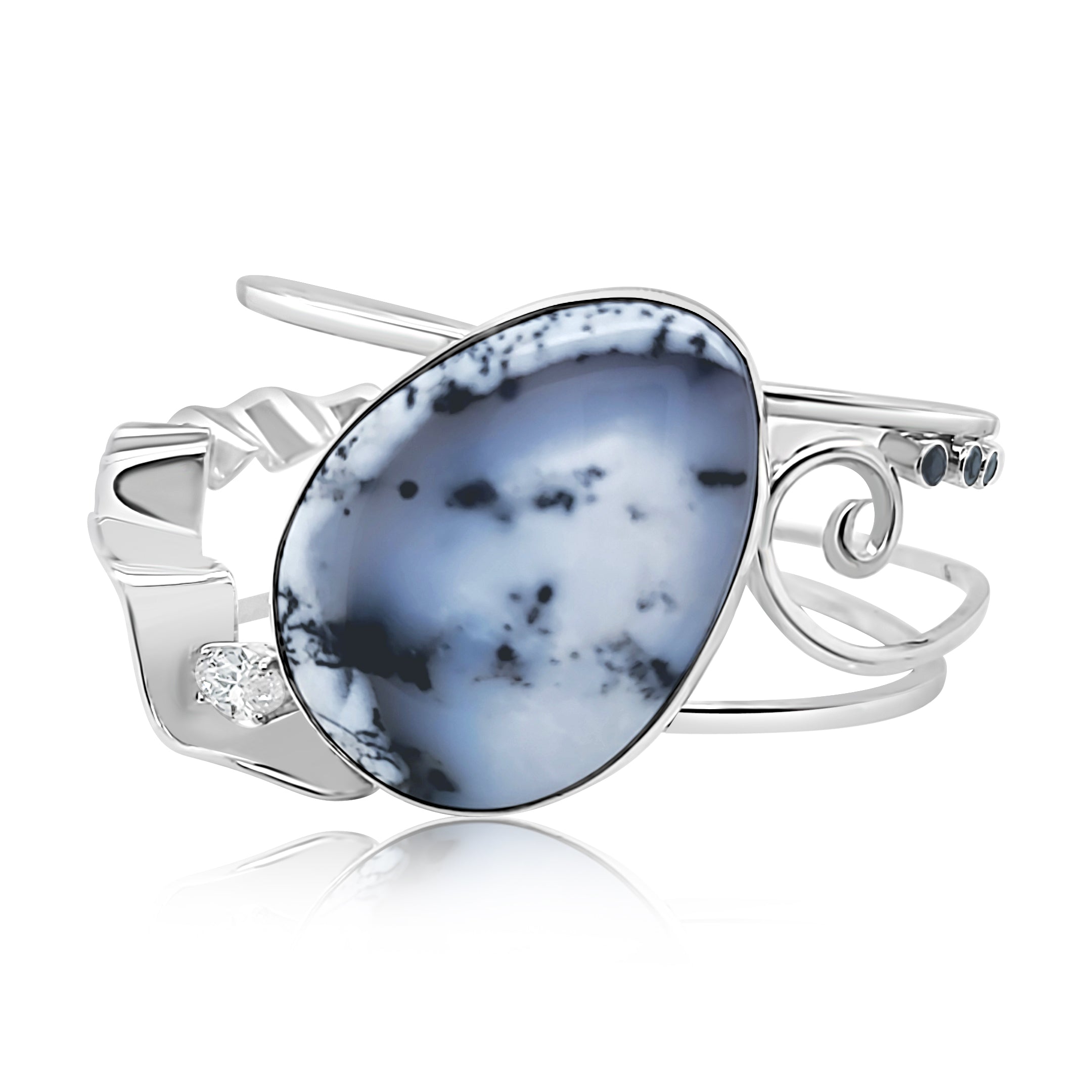 Dendritic Opal Cuff Bracelet
Looking for something glamorous to complete your special outfit?  You have found it!  Dendritic Opal has the most beautiful patterns and looks great with the Marquis Cubic Zirconia and Nano Black Spinel in this sculptural cuff bracelet.  
Adjustable based on your wrist size
1.5 inches wide at the top of the cuff
Sterling Silver
Handmade
One of a kind