free gentle jewelry cleaner with your first order after joining and free shipping with every order!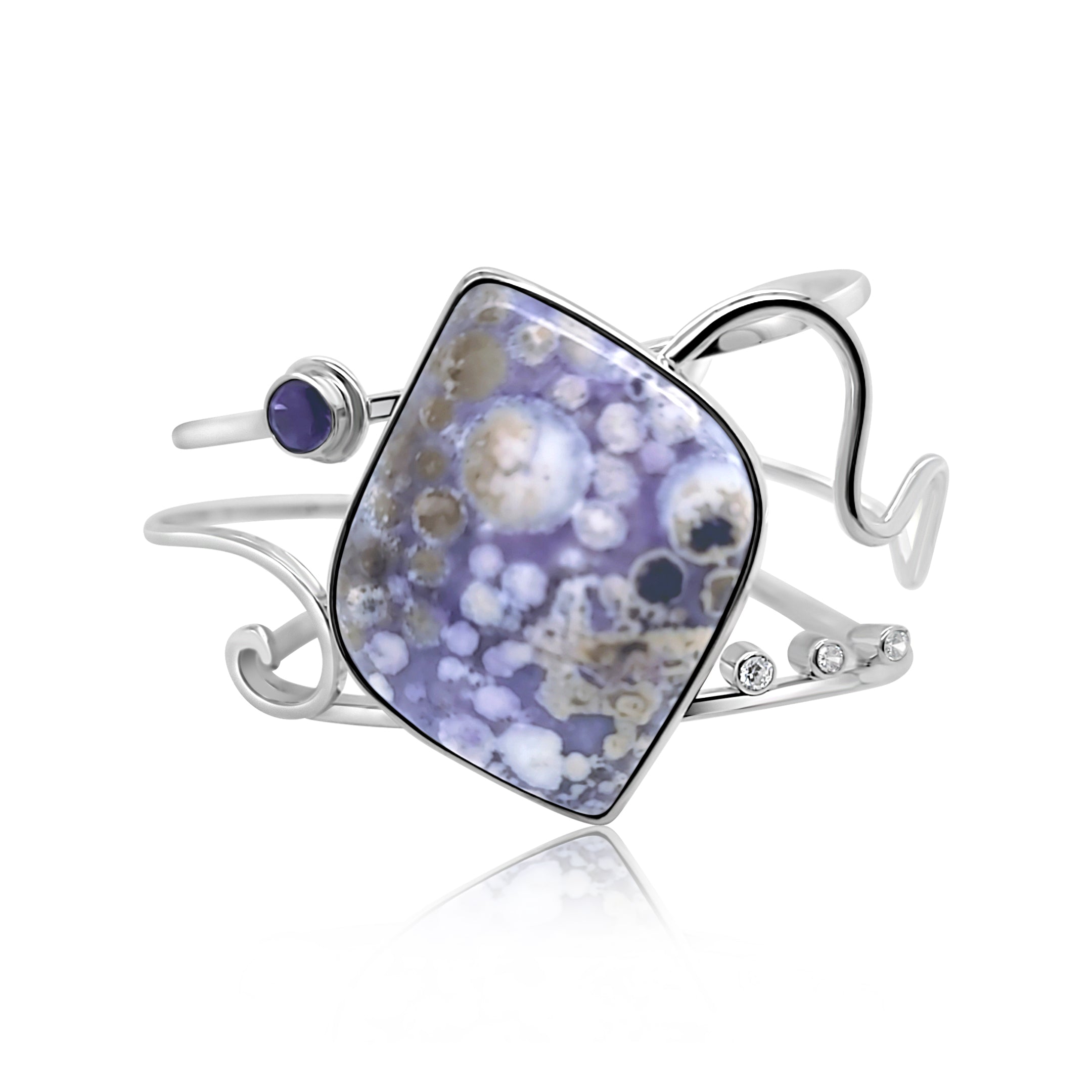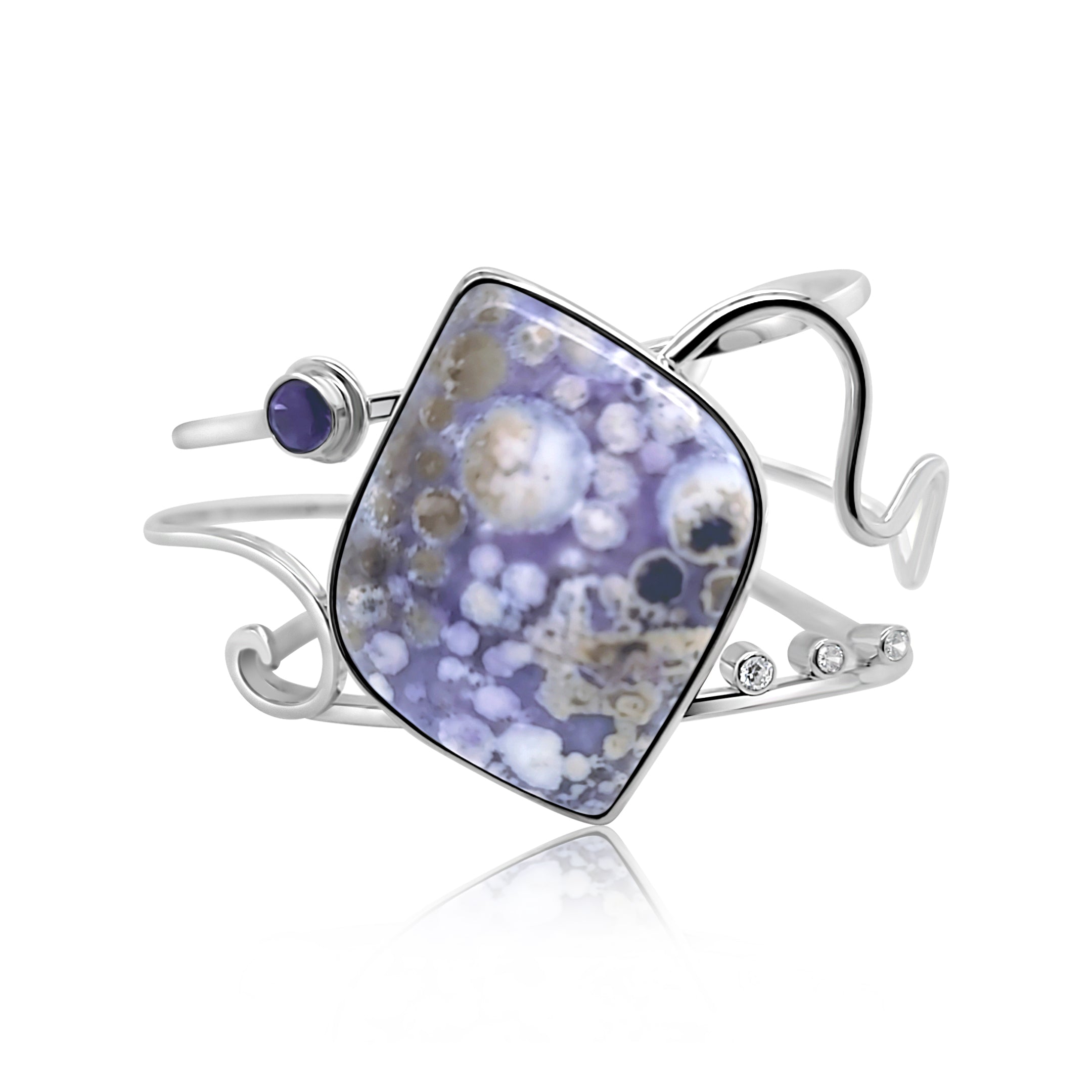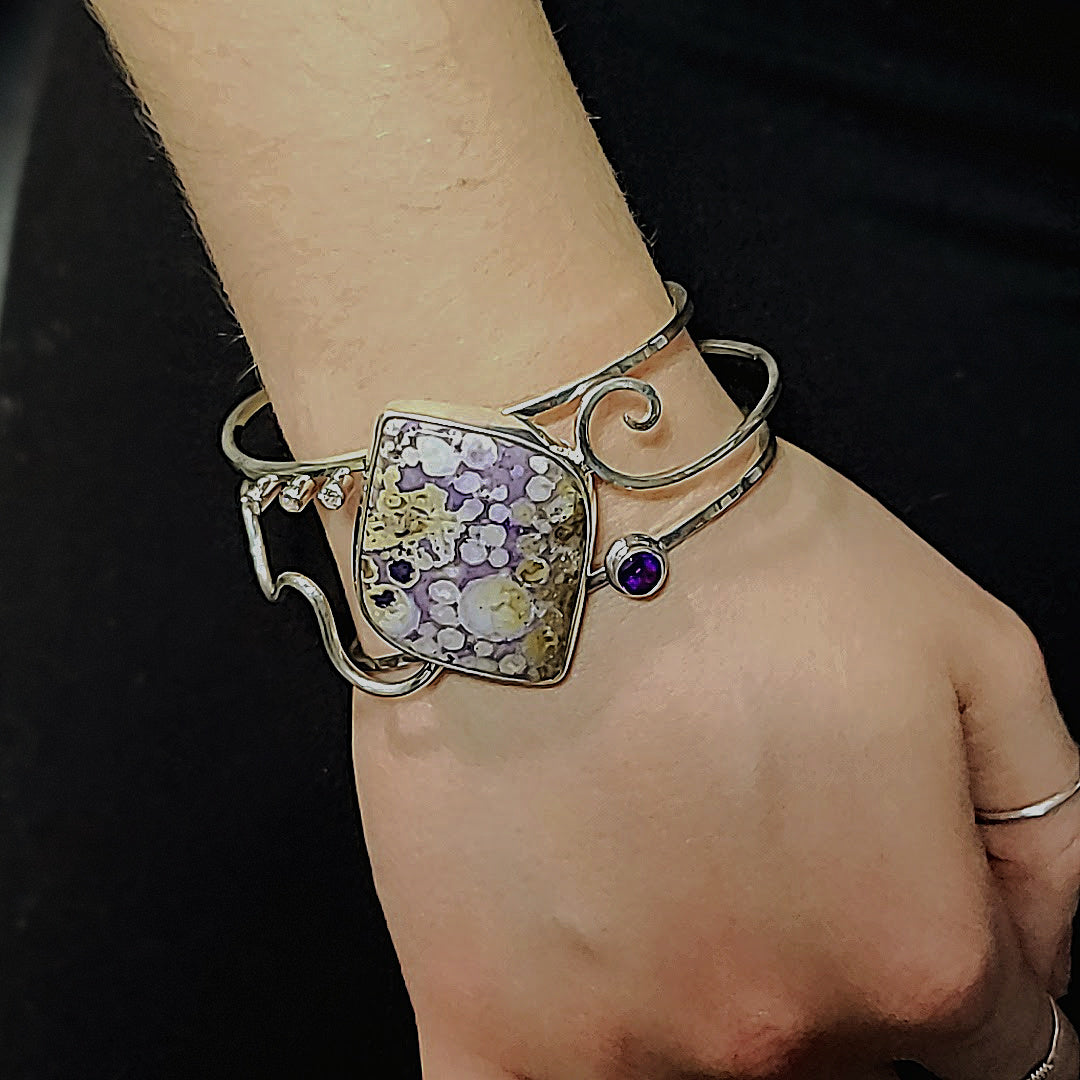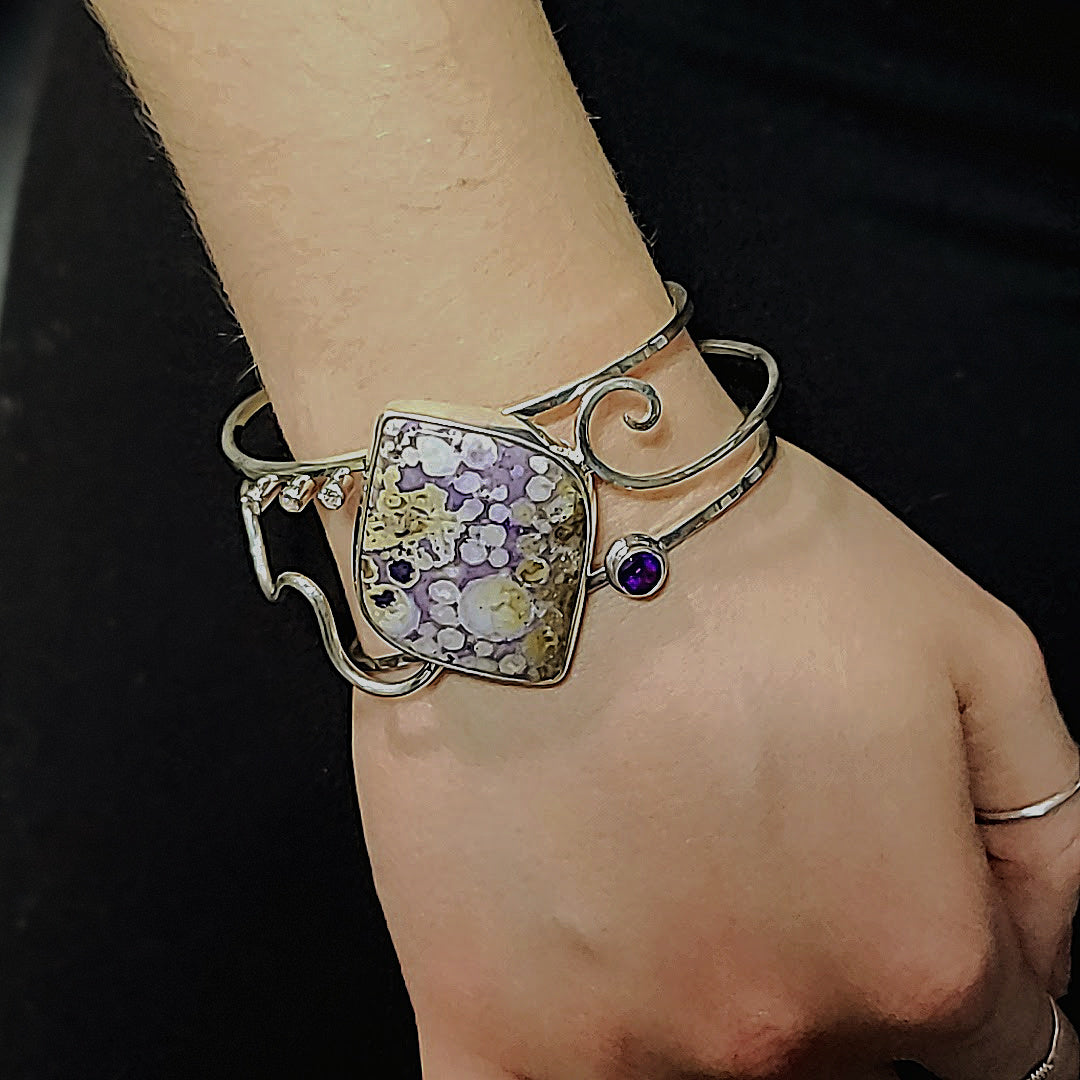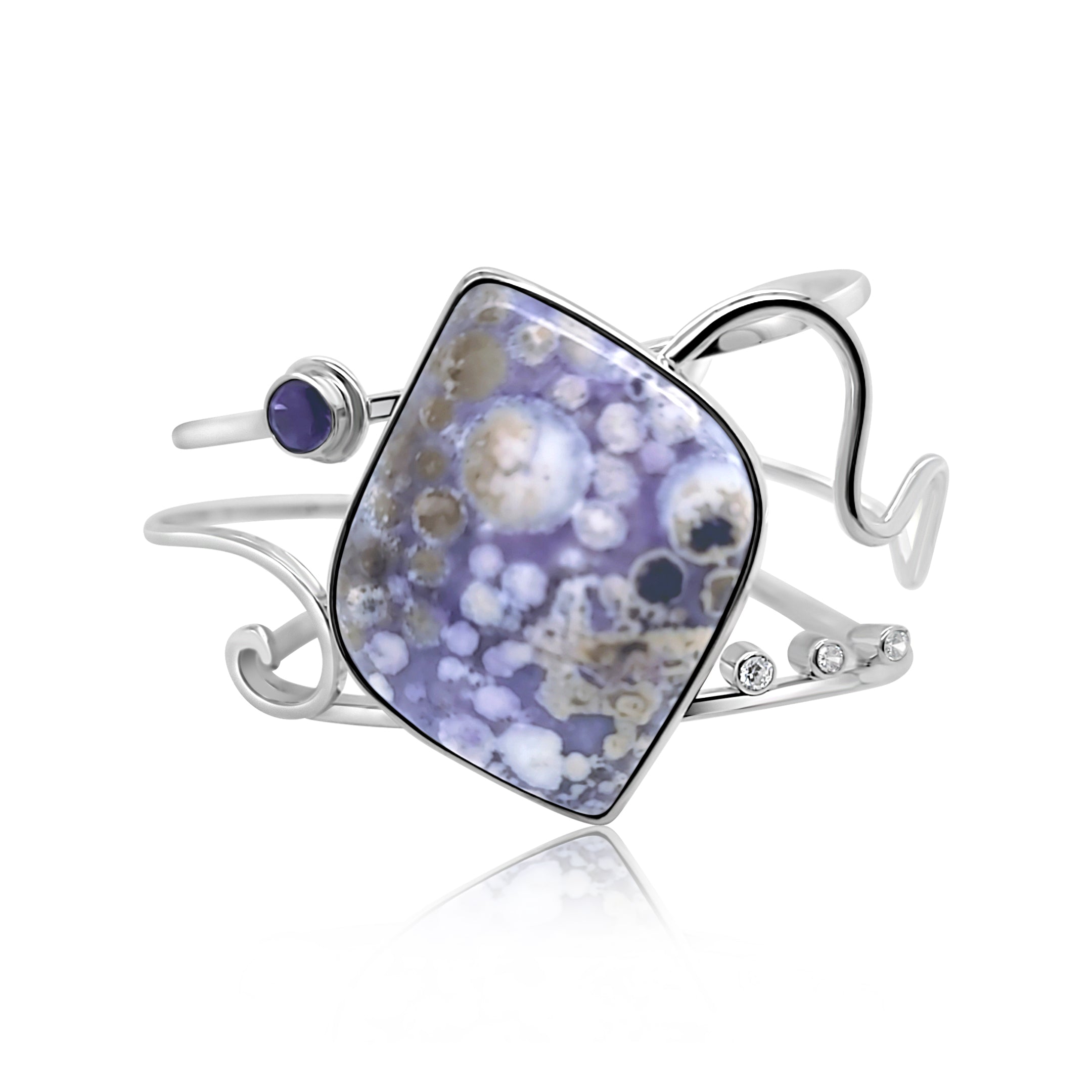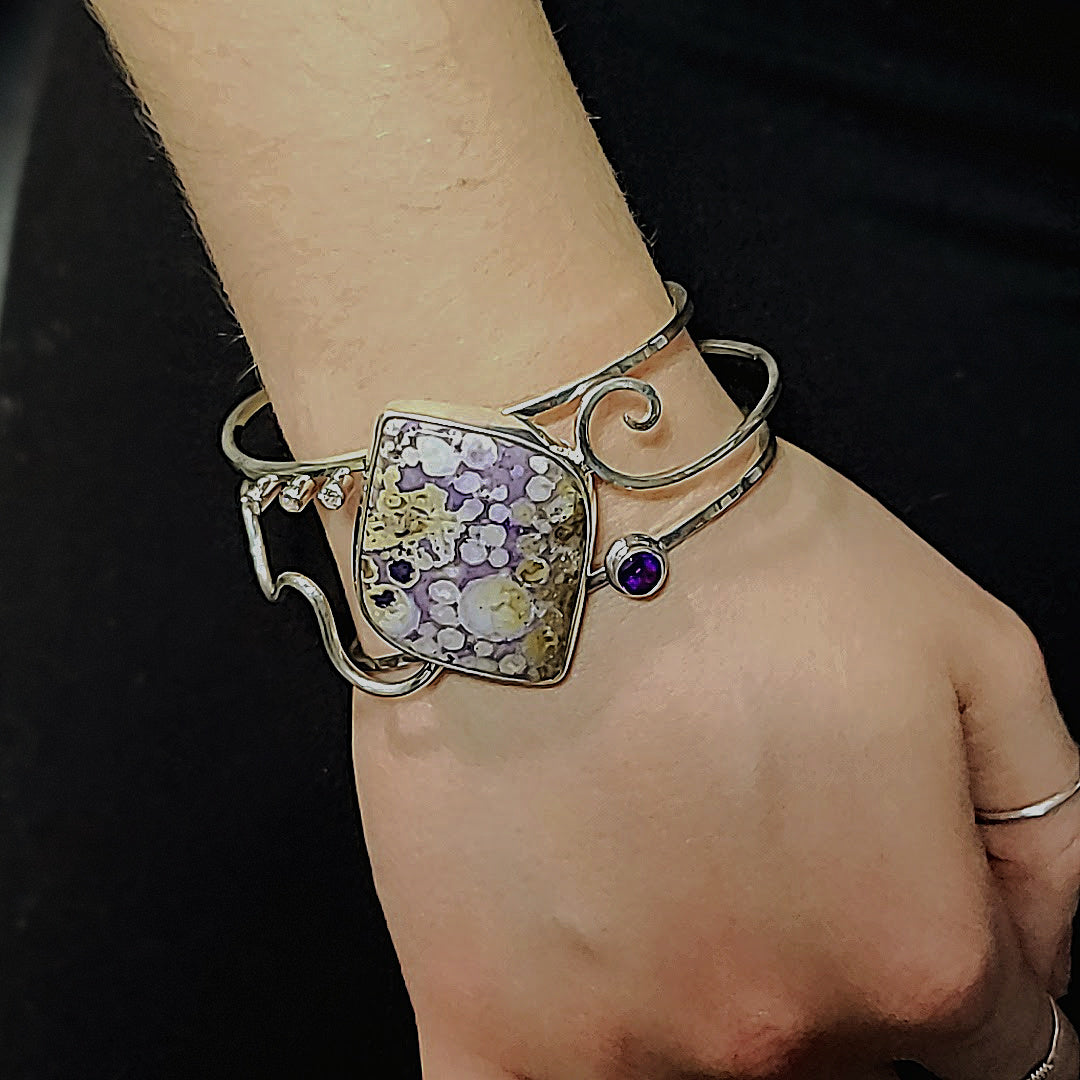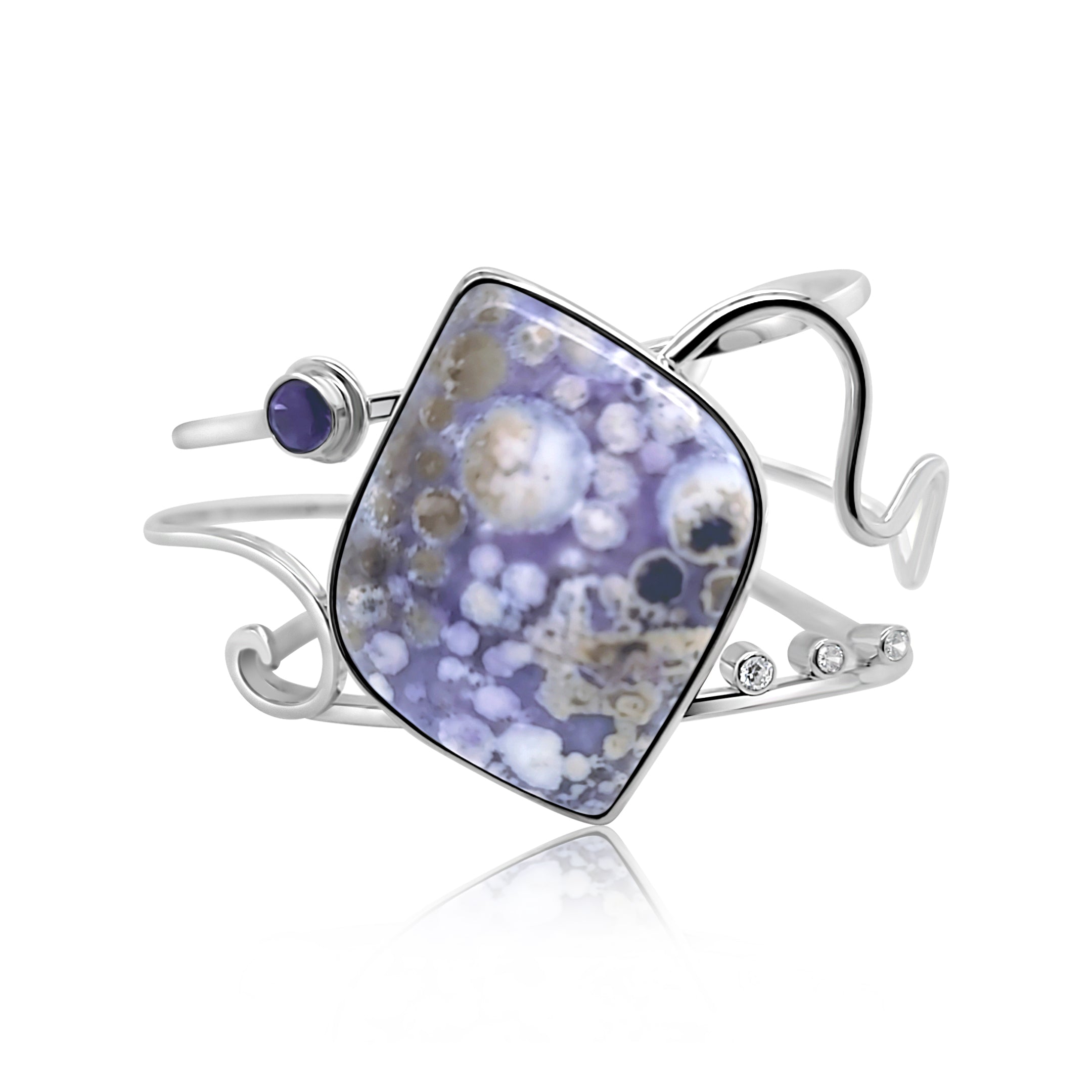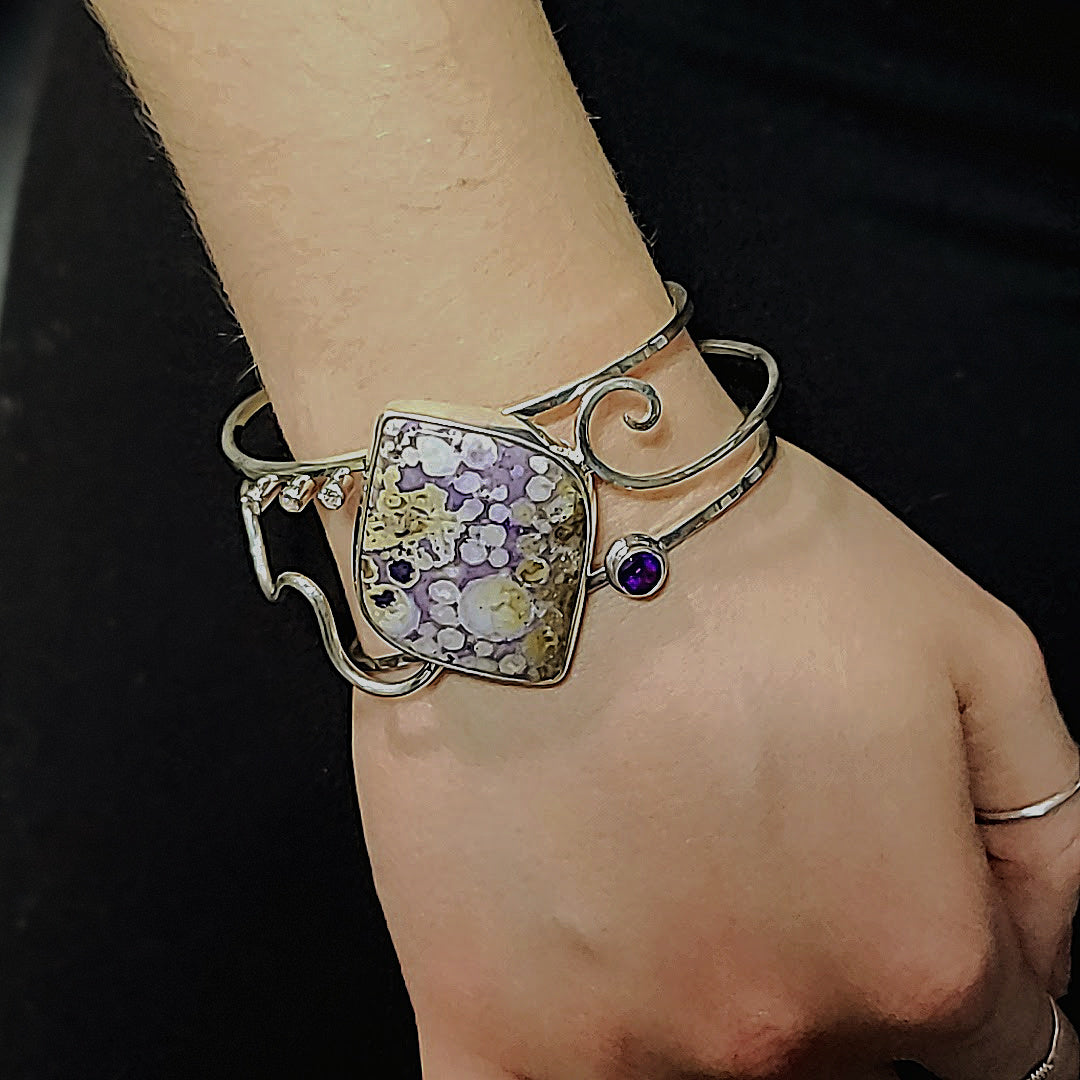 Cobra Jasper Cuff Bracelet
Every time I look at this Cobra Jasper cuff bracelet, it takes my breath away!  The Cobra Jasper is absolutely stunning.  The design is sculptural with square and round Sterling Silver wire.  A beautiful deep colored Amethyst and Cubic Zirconia compliment the main stone.  
Adjustable based on your wrist size
1.75 inches wide at the top of the cuff
Sterling Silver
Handmade
One of a kind