free gentle jewelry cleaner with your first order after joining and free shipping with every order!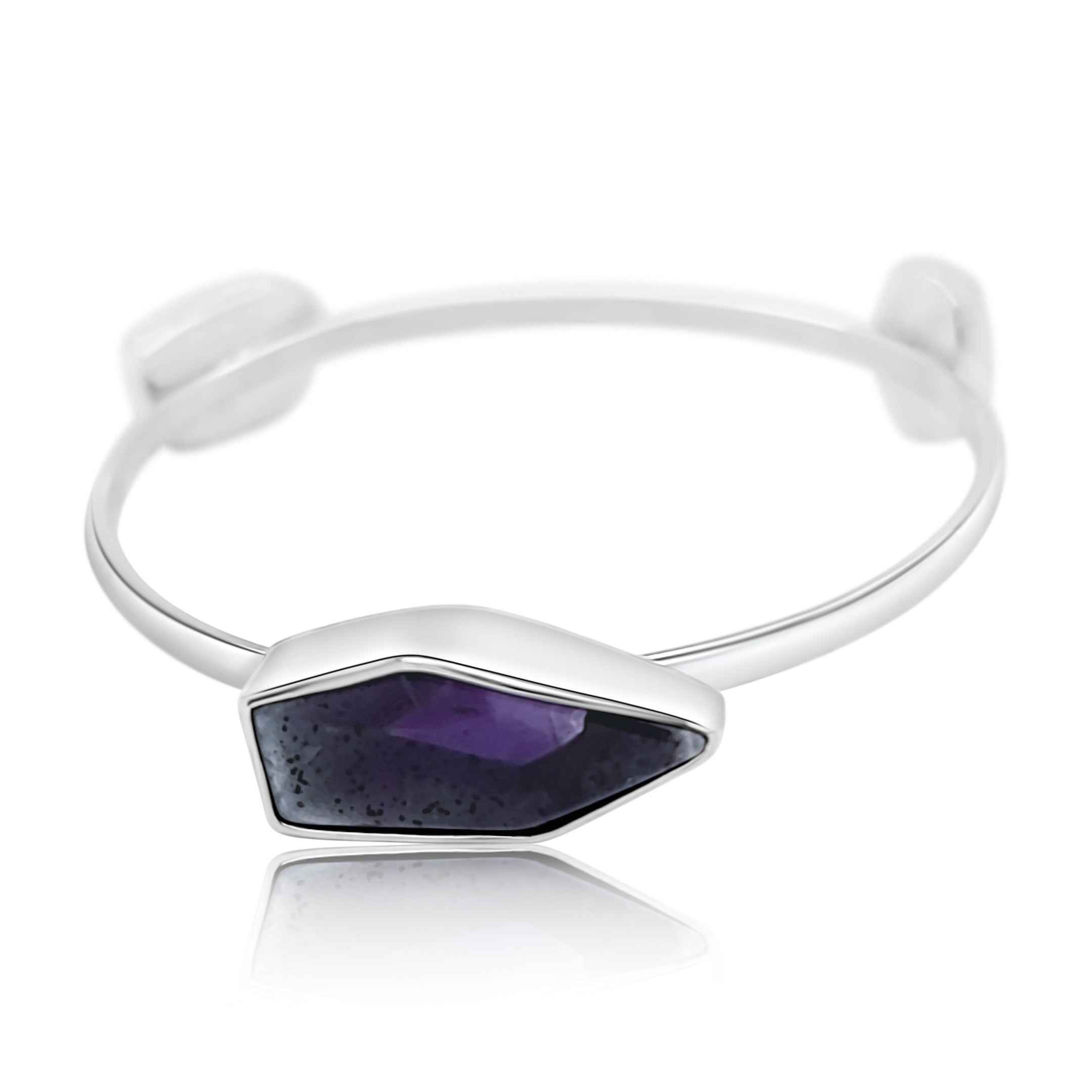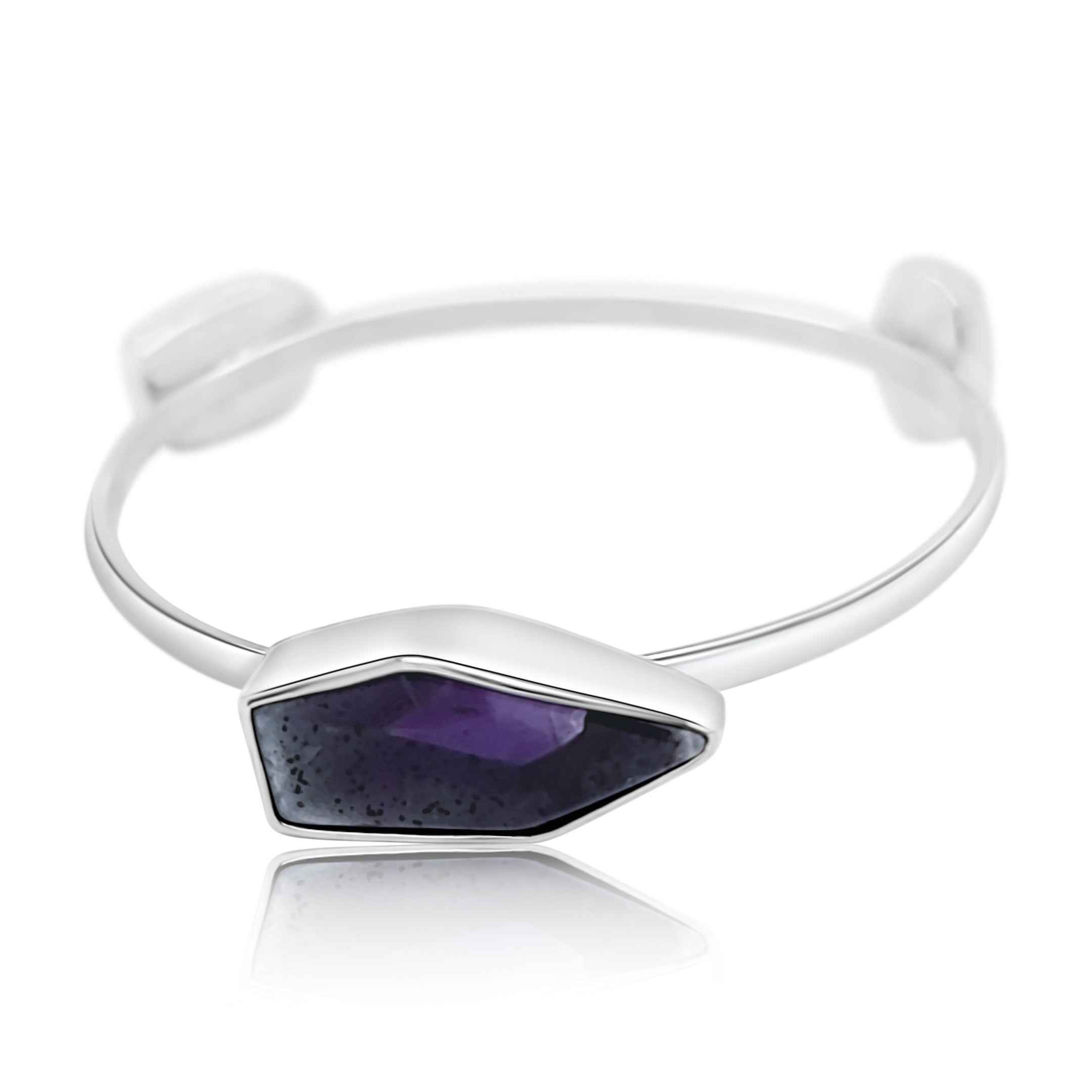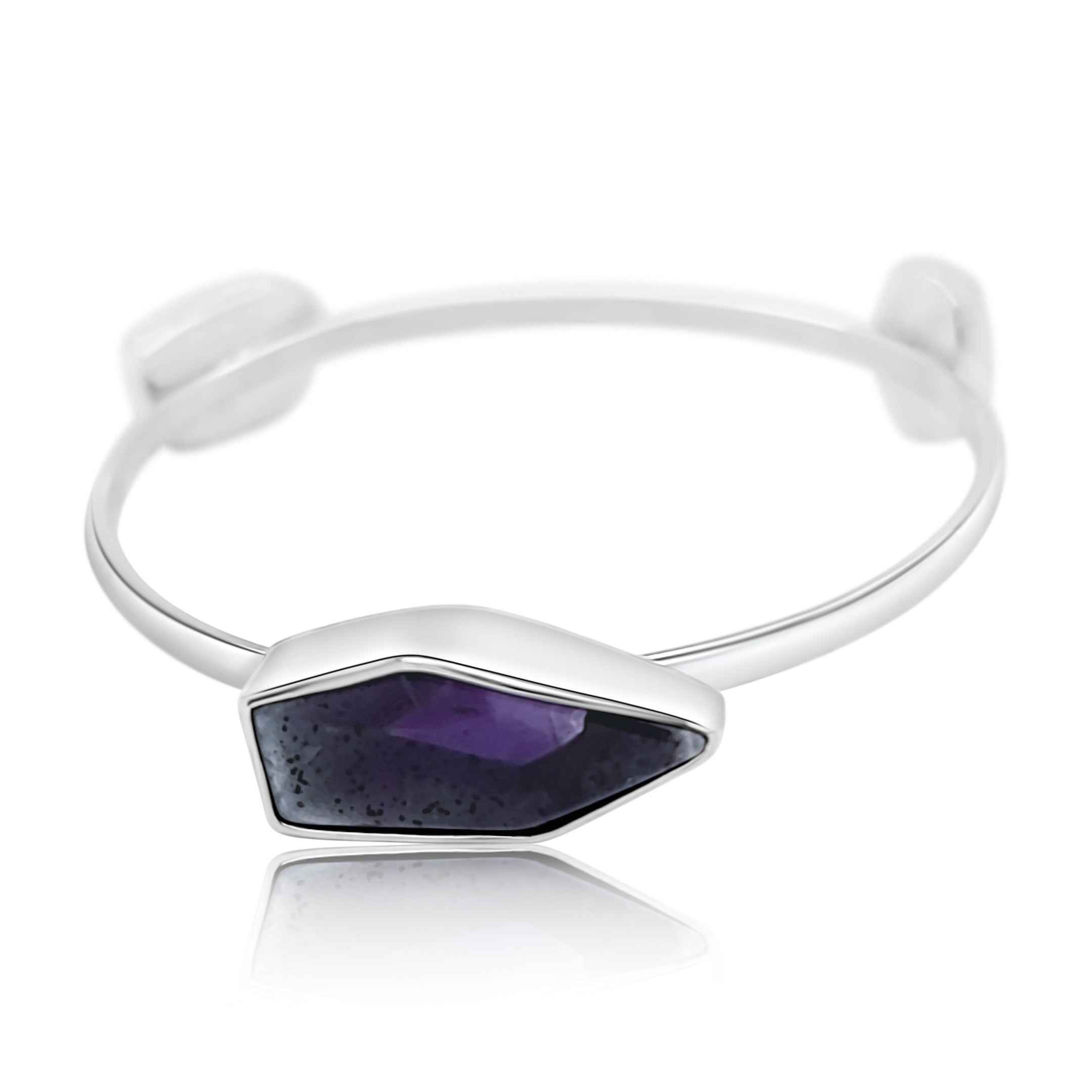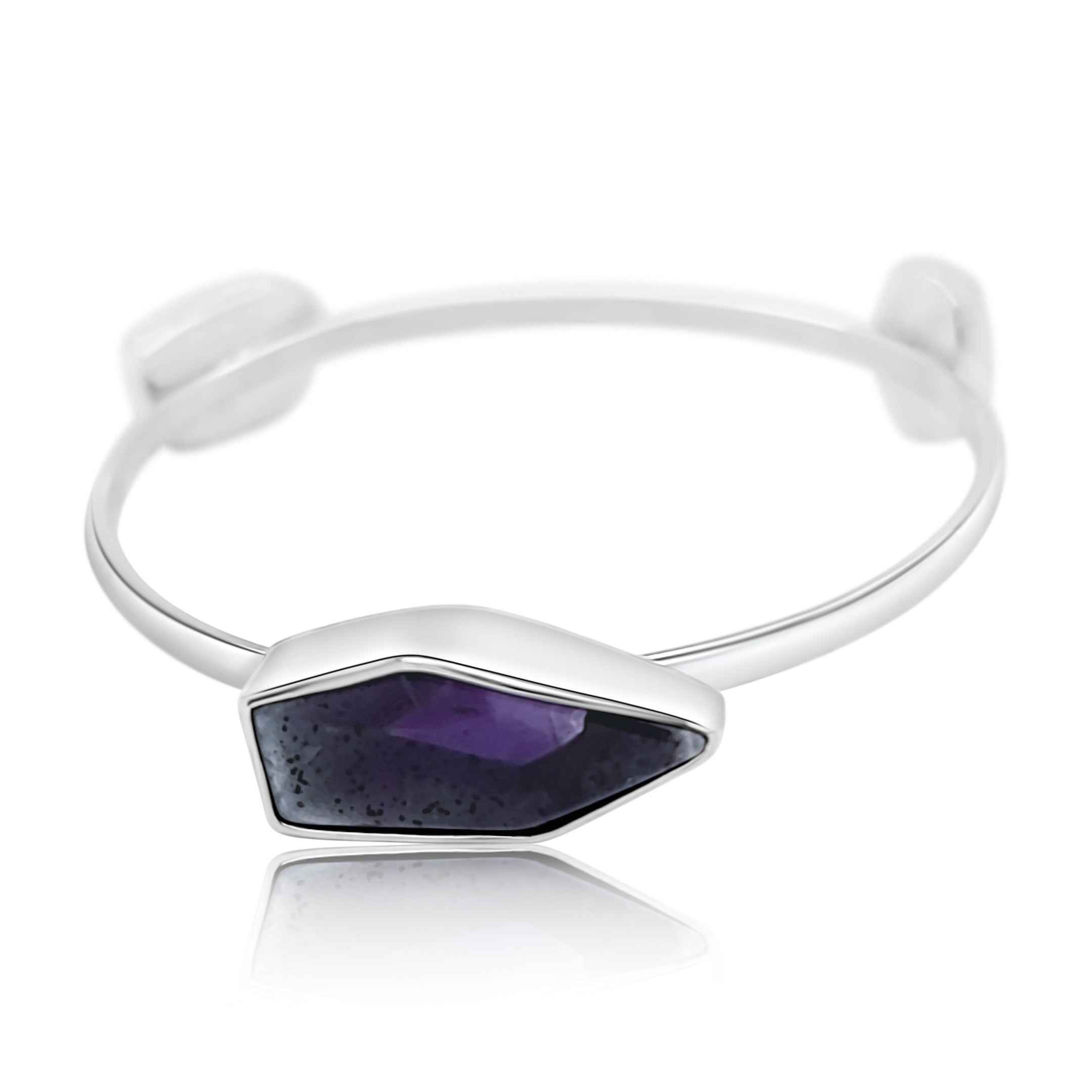 Chevron Amethyst Bangle Bracelet
I love the depth of the Chevron Amethyst stone, it's like looking through a stained glass window!  This bangle bracelet has 3 different shape stones equally spaced along the bangle bracelet.  This is an 8 inch (circumference) bangle bracelet.  
To determine your bangle size: Take a tailors measuring tape or piece of paper and simply tuck your thumb into the palm of your hand (as if you are putting on a bangle) measure your hand all the way around the set of knuckles closest to your wrist from knuckle to knuckle. There are also many how to's that you can google for measuring yourself for bangle bracelets. 
Sterling Silver
8 inch Bangle