Where do I get my lovely stones?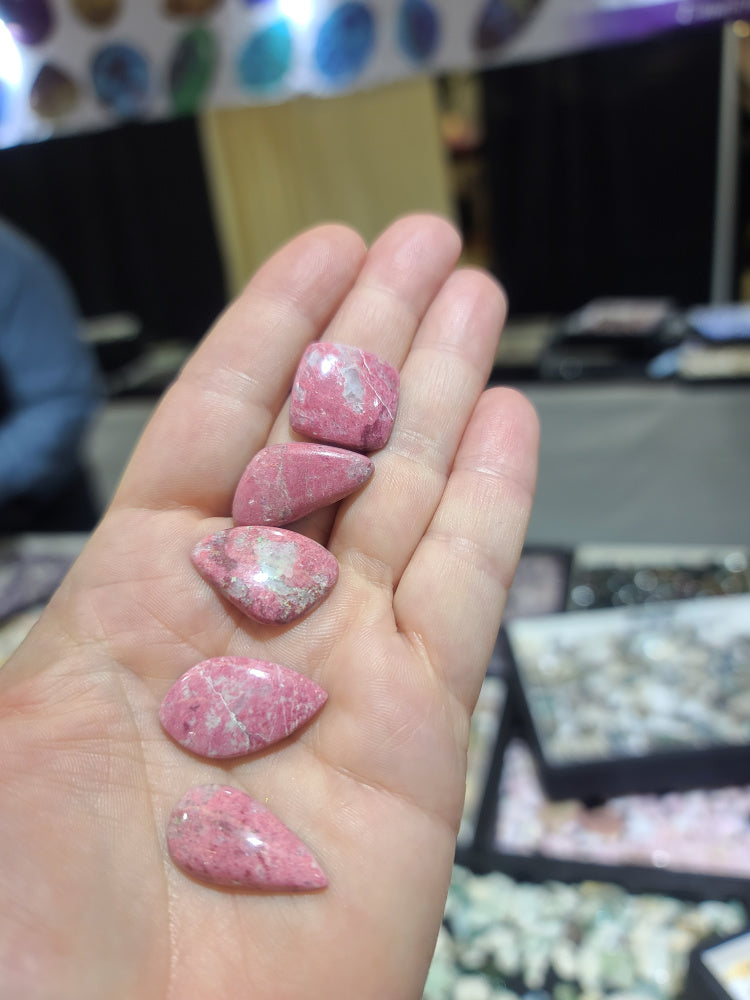 Tucson, Arizona has the largest gem show in the world
Every February, Tucson is taken over by the jewelry industry.
Hotels and parking lots are filled with vendors of every type, selling small faceted stones, cabochons, finished jewelry and even enormous specimen rocks.  To keep from getting overwhelmed, I concentrate on my main goal.  My focus is ALWAYS finding unique stones at affordable prices.  I feel there are 3 things that help me stand out as a jeweler: unusual stones at reasonable prices the fusion of stone with design, and my close relationship with my collectors.
When I come home from Tucson, it is like being a child on Christmas morning!  All these special goodies, my mind begins to spin with ideas.
What's on my bench?
Twice a month I feature un-set stones. I hope you see these stones and feel inspired to collaborate with me to create a unique piece for you! These adventures are reserved quickly, and it is always so much fun to do together!  The photos above are a before and after.  If you have not signed up to receive these emails, you are really missing out.  I save some of my absolute favorites for my "What's on my bench?" feature! 
At the bottom of this page there is an area to leave your email 😃
My good friend Lynn has gone to Tucson with me for the last several years.  We have been friends since kindergarten, and have been together through thick and thin.  This year, our friend Christy joined us!  Christy is such a joy to be around, always keeping us laughing.  Even though neither of my friends are in the jewelry business, they spent their vacation helping me find beautiful stones for you!