free gentle jewelry cleaner with your first order after joining and free shipping with every order!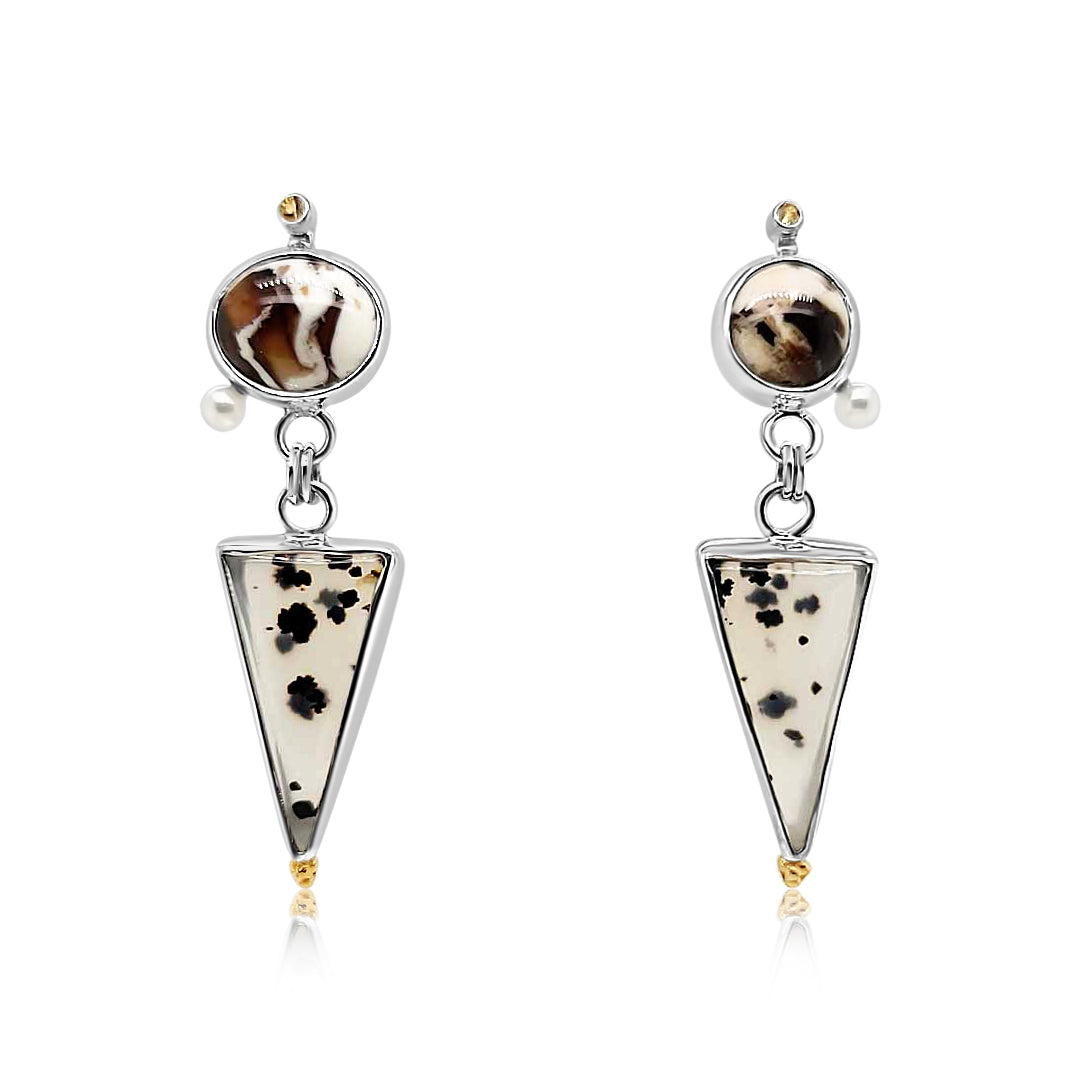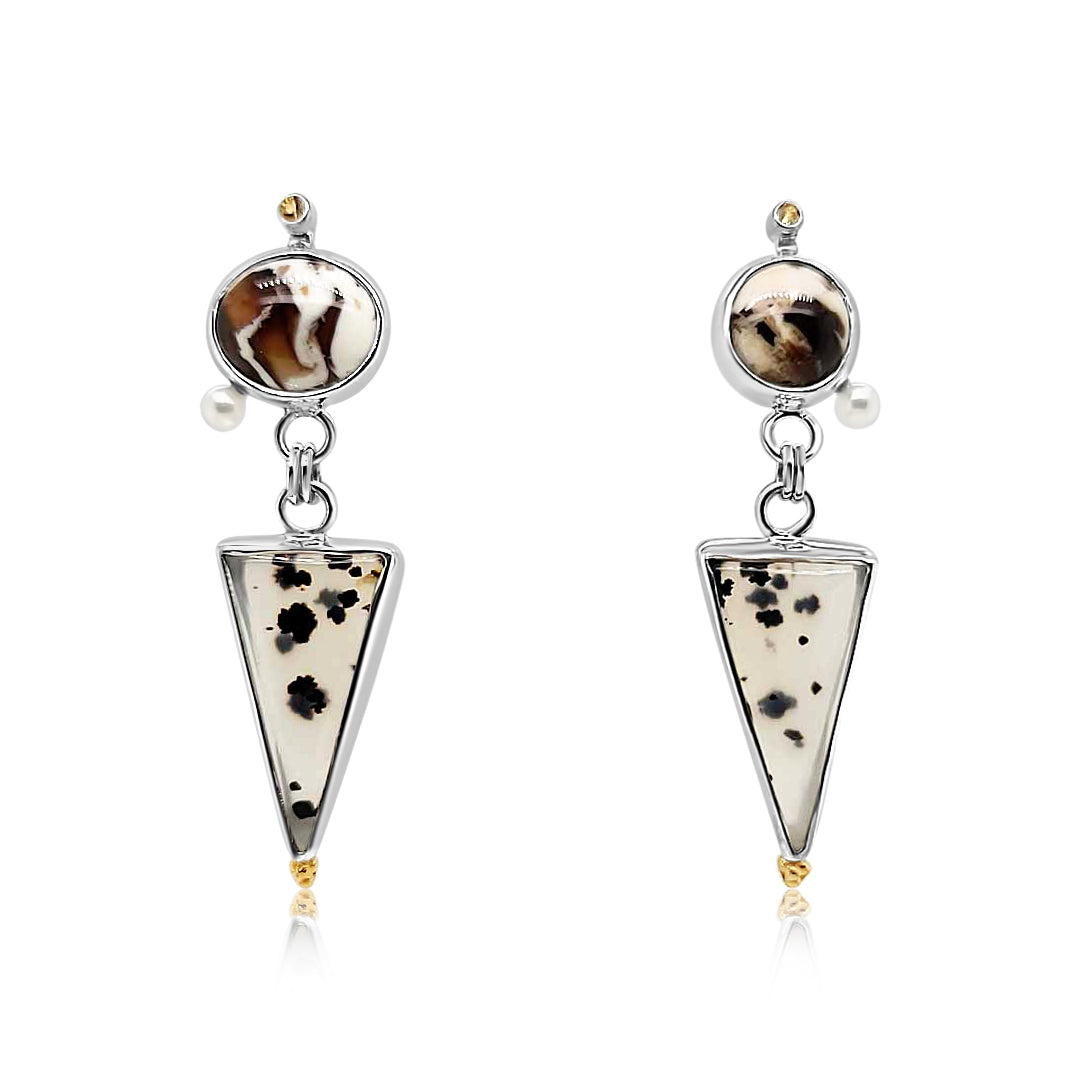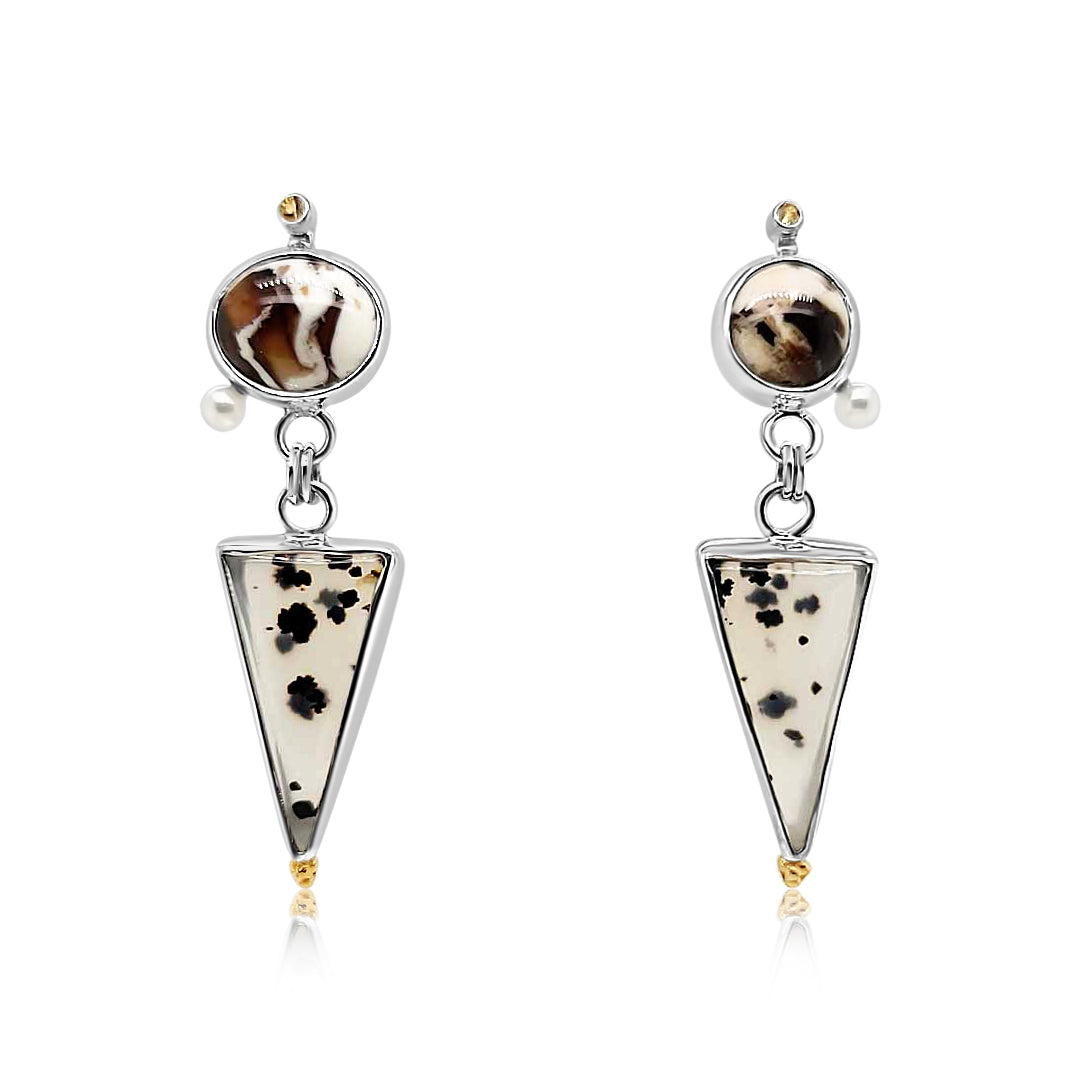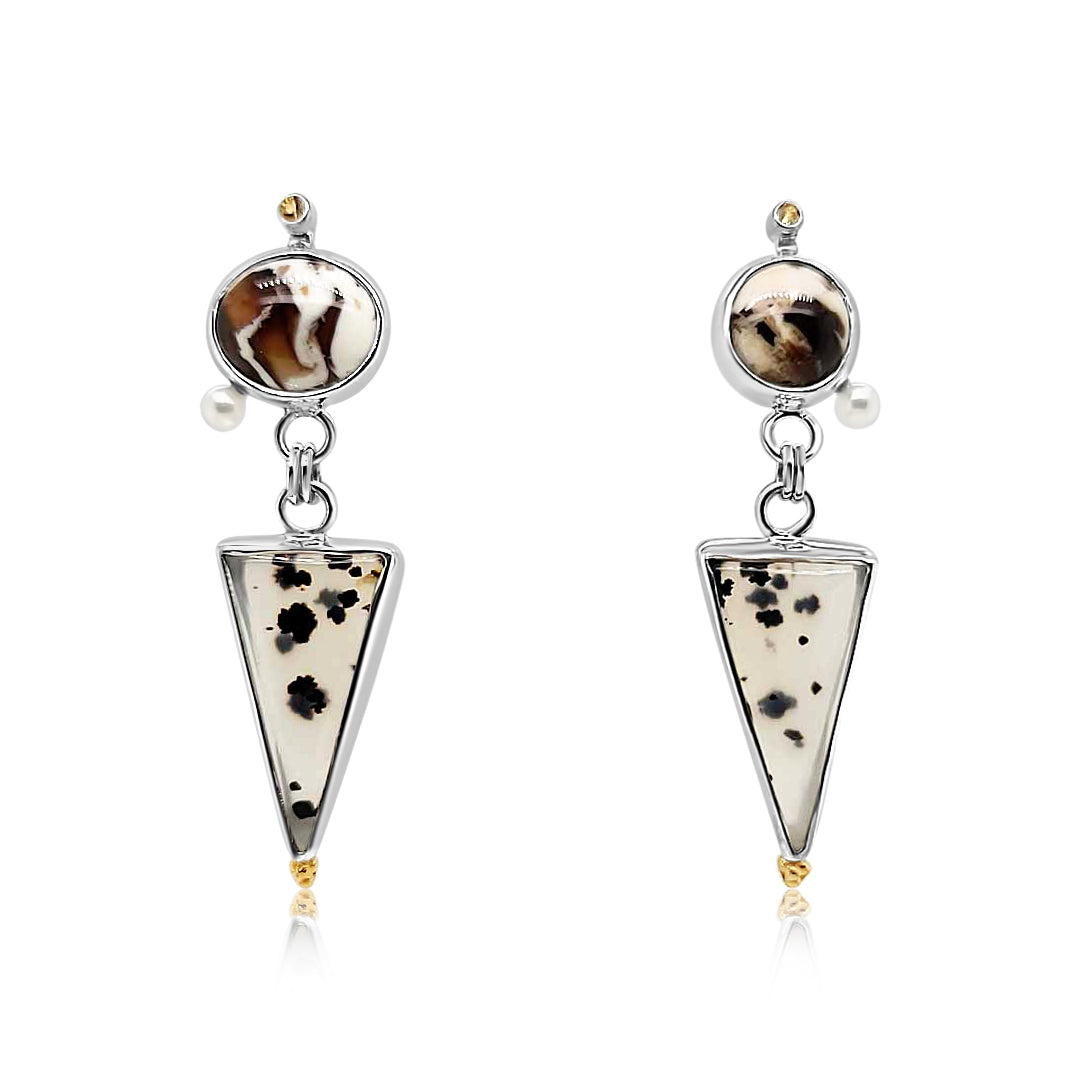 Peanut Wood and Montana Agate Earrings
The combination of swirls and polka dots in the stones with the simple, yet elegant design make these earrings a playful yet somewhat understated pair of earrings.  Set in Sterling Silver with Peanut Wood, Montana Agate, Citrine, Freshwater Pearls and 22k Gold accents.  Ever so slightly asymmetric in that one of the Peanut Wood is oval and one being round. 
2 inches long by .5 inches wide
Surgical Steel post
Handmade
One of a kind
Asymmetric