free gentle jewelry cleaner with your first order after joining and free shipping with every order!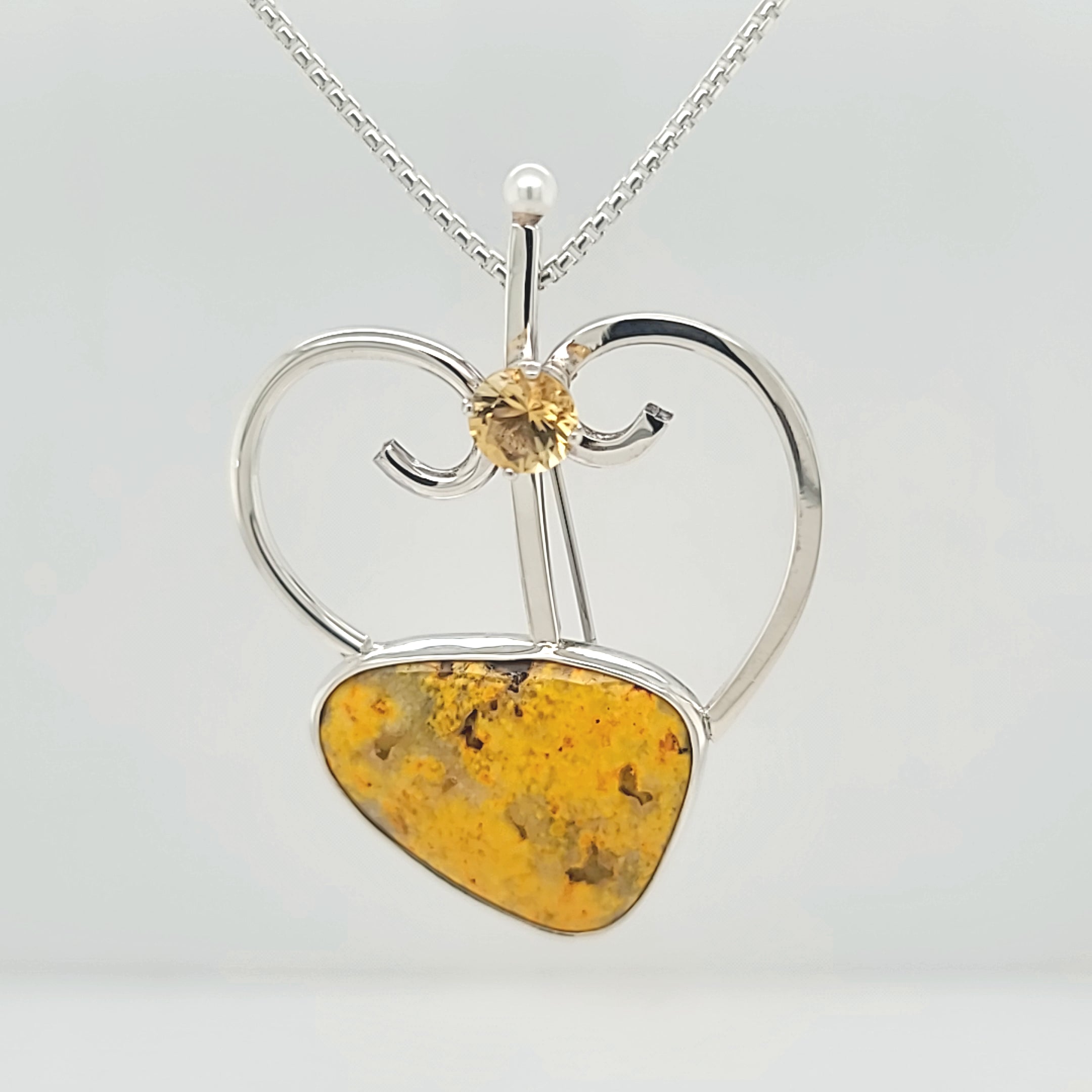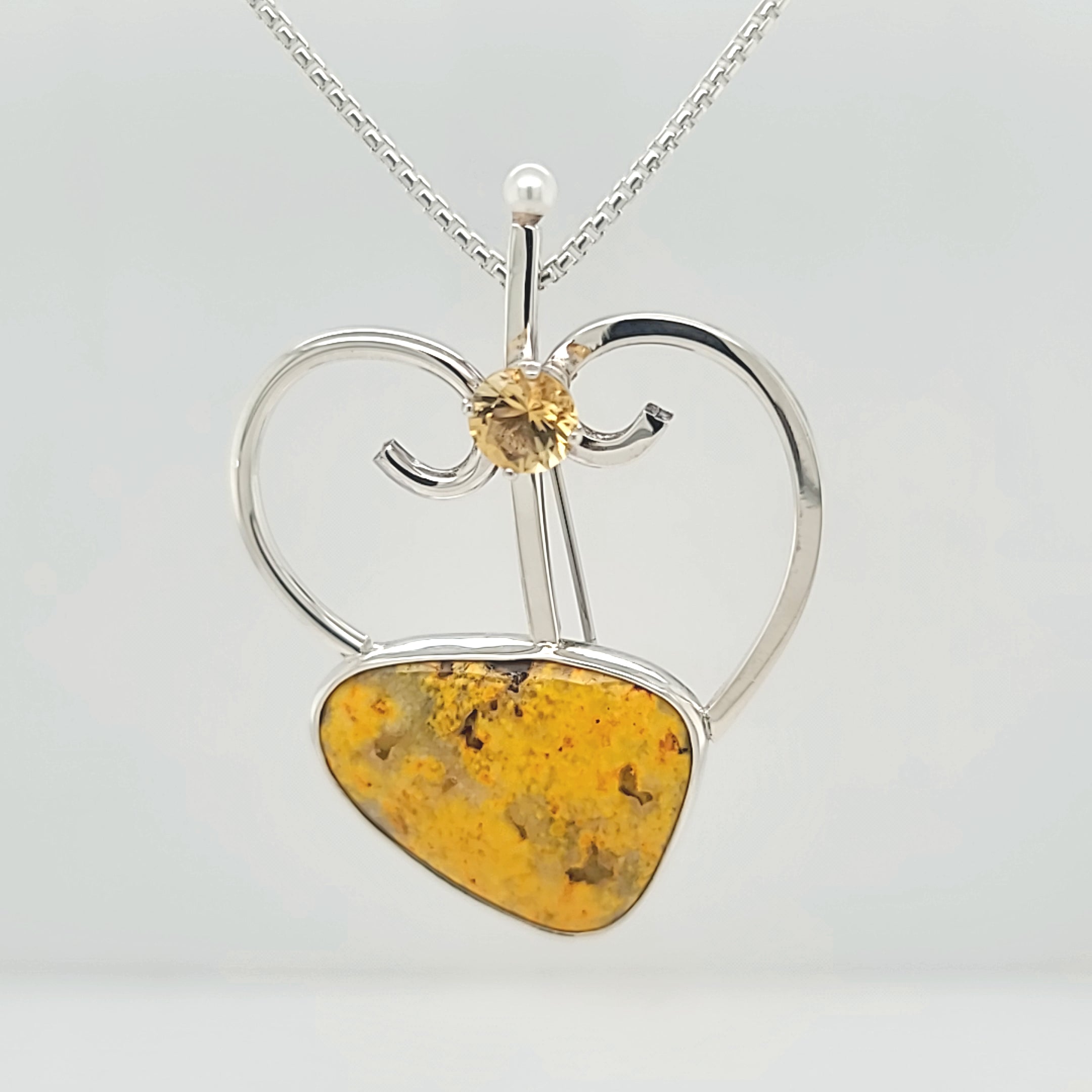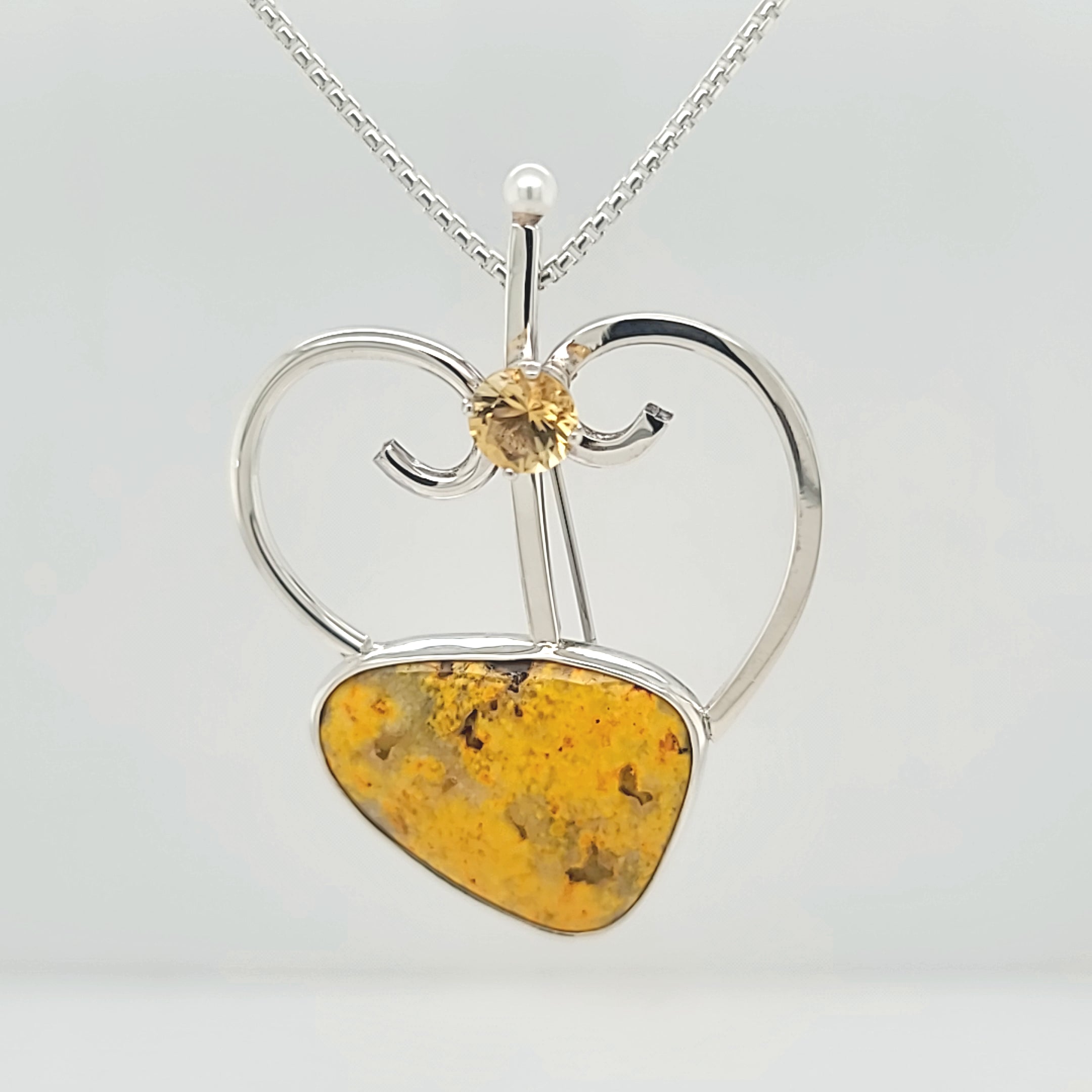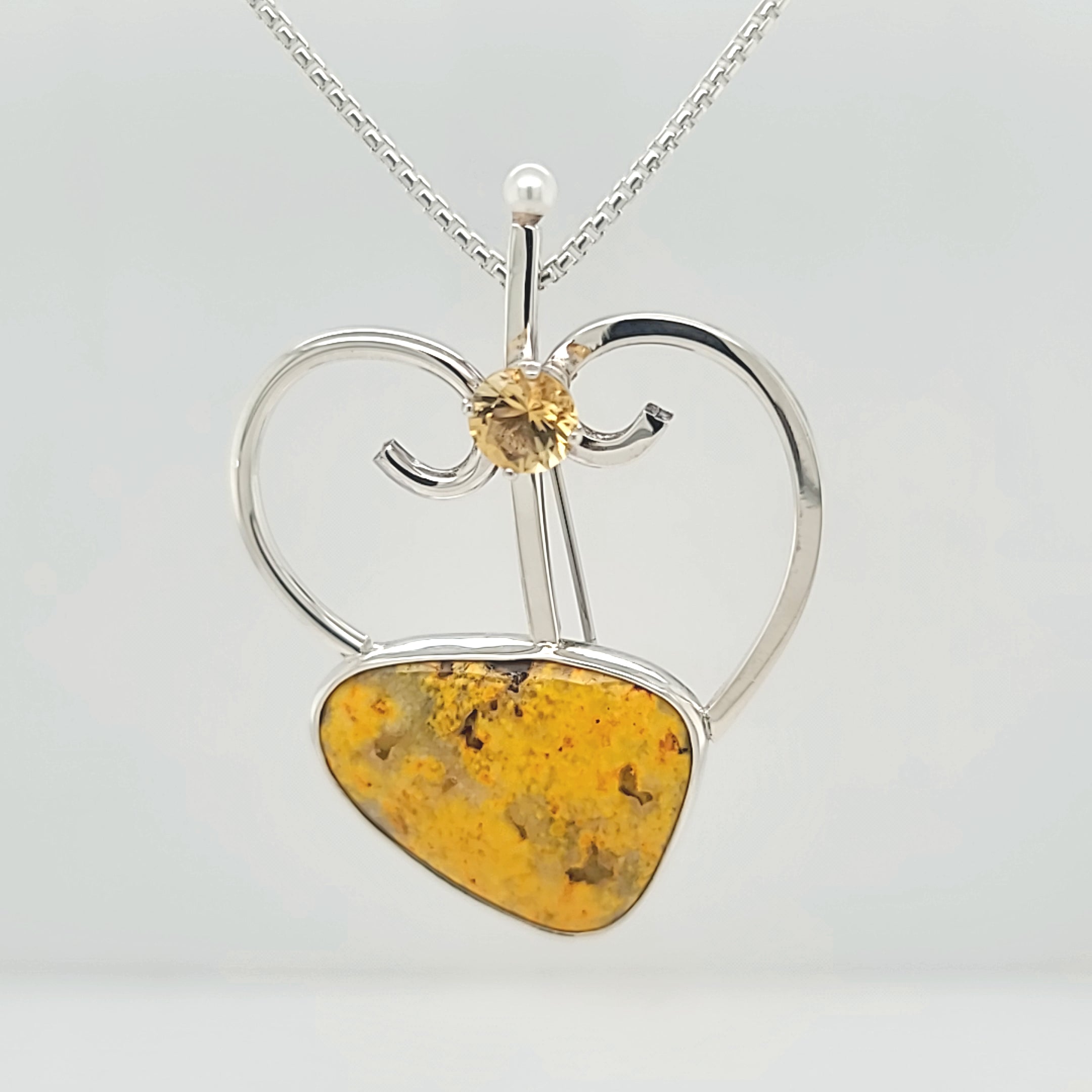 Bumblebee Jasper Pin/Pendant
This unique one-of-a-kind handmade piece is crafted with Sterling Silver and adorned with Bumblebee Jasper, Citrine, and a Freshwater Pearl, creating an elegant and exclusive accessory. This versatile pin/pendant is the perfect way to elevate your look.
2 inches long by 1.5 inches wide
Handmade
One of a kind